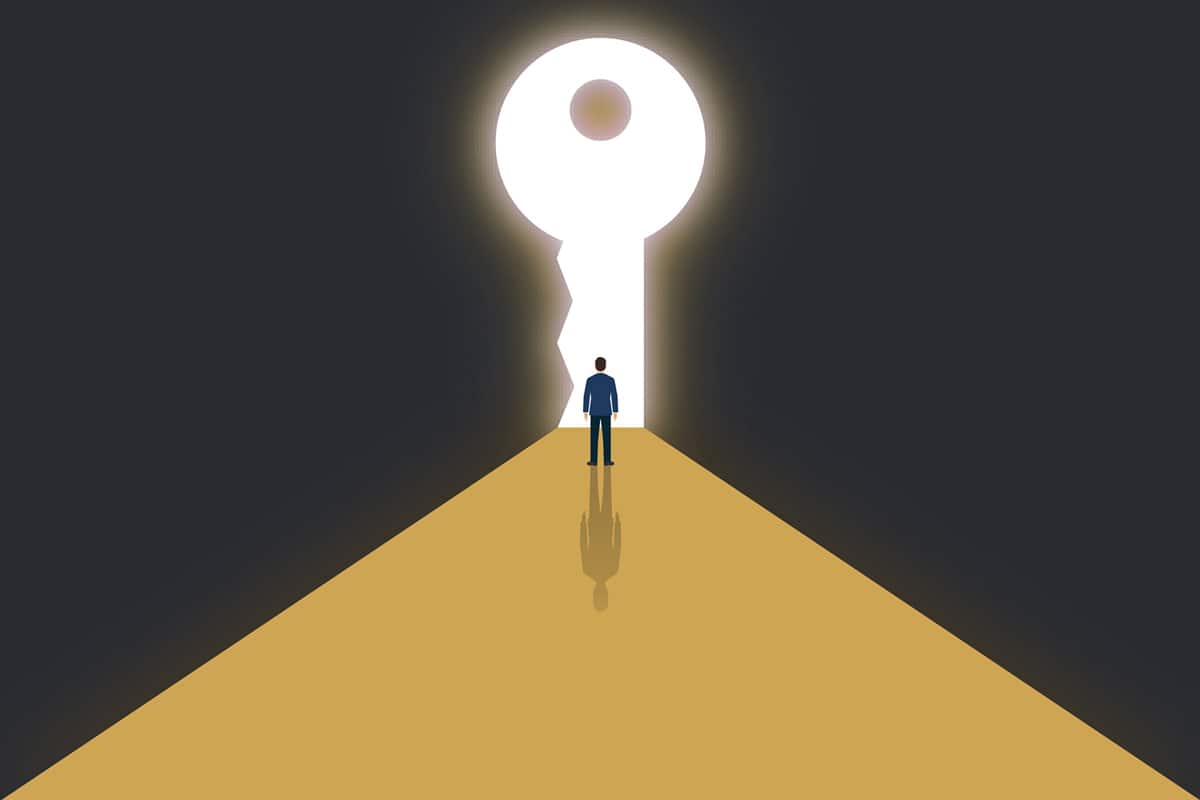 Beyond the Sale
Inside Sales
|
February 2020
Take the time to know your customers. When you understand what they value, every interaction will give you the opportunity to go beyond just making the sale. 
In the weeks before I sat down to write this column, a couple of things happened that I can seemingly count on every year: my company experienced its typical seasonal slowdown, and I managed to catch the seasonal virus making the rounds. While I don't recommend the latter, the combination of those events gave me the opportunity to catch up on industry news, watch some online training courses, and read a few books with some valuable insights on sales and customer service.
Several books that I think are worth your while as an inside sales representative:
"54 Golden Nuggets: Quick Tips to Cure Your Business Communication Ills" by Nancy Friedman is a quick read with some good, basic refreshers on providing great customer service.
"Evergreen: Cultivate the Enduring Customer Loyalty That Keeps Your Business Thriving" by Noah Fleming focuses on building deeper relationships with existing customers.
"Outside In: The Power of Putting Customers at the Center of Your Business" by Harley Manning and Kerry Bodine gives numerous examples of the necessity to create a customer-centered business.
Each of these authors emphasized the importance of providing great customer service, and a great customer experience – how your customers perceive their interactions with your company. It simply comes down to taking the time to know your customers. When you understand what they value, every interaction will give you the opportunity to go beyond just making a sale. As Noah Fleming writes: "Your goal should be to look at every transaction with a customer as a chance to create a long-term relationship with a tremendous amount of long-term value … Customers want to do business with companies that are responsive to them and willing to go beyond the transaction."
Tools to use
Your value to your customers increases every time you're able to help them find solutions to a problem, increase profitability or compliance, save them time or money – all while making it easy and enjoyable to do business with you. Fortunately, you have numerous tools available to help you provide outstanding service, from access to a plethora of product and industry information, manufacturer training, a network of fellow professionals, and particularly, your customer's purchase history.
Today, your veterinary customers should have much the same goals in mind when it comes to their own clients. In the pre-digital age, consumers were much more likely to have blind faith in medical professionals. Today, with instant access to information about pet health, pet owners want a veterinarian-client-patient relationship that goes beyond the basics of veterinary care.
You may have seen the results of the AVMA's most recent pet demographics survey that found nearly 30% of pet owners don't take their animals to a veterinarian at least once a year. That translates into 48 million pets that aren't getting regular preventive care! AVMA's survey showed that more than half of those pets weren't seeing a veterinarian regularly simply because their owners don't understand the importance of regular exams and preventive care. Helping your customers to spread that message will get more animals into the clinic for everyone's benefit.
The AVMA research found that pet owners with a regular veterinarian are influenced more by their vet's "knowledge, quality of care and demonstrated compassion" rather than just clinic location and price. Corporate practices will soon make up half of the veterinary service marketplace. Today, you many have clinics competing against Walmart. Practices that recognize that pet owners want to be active participants in the care of their pets and work to be a trusted partner for their clients will continue to attract and maintain loyal customers.
What are your clients doing now to emphasize proactive patient care, and how do they promote those services? Does the clinic emphasize the importance of preventive care
and offer wellness plans? What services are included, and what could they add to further benefit their patients? Historically, vaccinations and flea/tick/heartworm have been the basis of "preventives," but with those available from multiple sources today, veterinarians need to differentiate themselves with valuable services that must remain in the clinic.
Preventive care exams that include diagnostic screenings are a valuable tool that can influence good outcomes over a patient's lifetime. Data shows that only about 8% of veterinary visits include a chemistry panel, so adding this service could mean significant revenue to your clinics. Multiple studies show the benefit of running diagnostics for pets with no clinical signs. An industry study of preventive screens found results that required follow-up care in one in seven adult pets, one in five seniors, and two in five geriatric pets. Those results obviously lead to more income from follow-up treatments, medications and diets. Normal outcomes give your customers the opportunity to celebrate good results with their clients and emphasize the importance of having baseline values to reference in the future.
With studies that show at least 75% of pets age 3 and over have periodontal disease, dental services should be a part of every wellness plan. It's likely that only about 10% of the patients in an average practice are receiving the dental care they need, yet dental problems are the most common diagnosis among pets. These facts present an opportunity for conversations with your customers about how many dentals they perform, how you can help them educate clients on the importance of dental care to increase those numbers, and the products you offer for at-home oral care.
Clinics who want to differentiate themselves use technology to make it easy for customers to participate in their pet's health care. Offering text updates, appointment bookings via mobile app, and digital medical records keeps busy pet owners informed. Discuss the convenience of offering online ordering and the direct shipping options you offer. Let your clinics know about new mobile apps or interesting animal health stories they can post online to further engage and interact with their customers.
Today's pet owners want to be active participants in the care of their pets. Helping your clinics to practice great medicine and provide an exceptional customer experience will build loyalty and revenue for you both.
istockphoto.com/Tuncay GÜNDOĞDU