Equine Regenerative Therapy
New user-friendly system designed to attract more veterinarians to equine regenerative therapy.
Regenerative equine therapy – or the use of biological agents from the horse, such as blood or bone marrow, as treatment for damaged tissue – has gained the attention of the veterinary community worldwide. However, unlike ready-to-use medications (i.e., steroidal and non-steroidal anti-inflammatories), production of these therapies involves personnel training, time and cost, which may deter some veterinarians.
Systems designed to produce leukocyte-rich (white-blood-cell-rich) platelet-rich plasma (PRP) often utilize a large, heavy centrifuge, which can be awkward to handle and take up much-needed space in the clinic or ambulatory practitioner's truck. Other systems may require multiple processing steps, such as transferring and/or discarding intermediate products, costing veterinarians time and increasing the risk of contamination.
Thanks to recent technological advances, however, veterinarians now have access to user-friendly systems, such as Dechra Veterinary Products' ProVet™ APC (Autologous Platelet Concentrate), known for its small size and rapid speed of processing. Vet-Advantage spoke with the equine professional services veterinary team at Dechra to learn more about the value of equine regenerative therapy and the role ProVet™ APC can play.
VAM: How effective is regenerative treatment for horses?
Dechra equine professional services veterinary team (Brett Robinson, DVM; Greg Schmid, DVM; Hadley Whiting, DVM; and JD Conway, DVM, manager equine vet services at Dechra): The effectiveness varies depending on the modality of the regenerative treatment, as well as the type, degree, and chronicity of the injury. Currently, there is no standardized PRP preparation protocol – the system utilized, in combination with the variations in each horse's individual blood profile (influenced by many factors), which results in biological preparations of varying cellular composition and growth factor content.1 In the treatment of osteoarthritis, for example, PRP has shown varying degrees of effectiveness. Bertone (2014) found significant improvement lameness grade and range of motion by 14 days in horses treated with autologous conditioned serum, with comfort levels improved at 12 and 52 weeks follow up.2 Other research has shown no significant clinical improvement with other preparations of PRP.3
VAM: How does harnessing the growth factors in platelets positively enhance healing results and reduce discovery time in soft tissue injuries?
Dechra equine professional services veterinary team: The growth factors found in platelets play an important role in modulating the effect of catabolic cytokines, such as IL-1 and IL-4,4 as well as in inducing tissue remodeling and healing.5 Growth factors stimulate a wide range of biologic effects in different types of cells to promote various actions within the cell, such as synthesis of matrix components and mitosis. Through modulation of gene expression, growth factors are responsible for regulating the normal reaction to injury, healing and tissue regeneration.6 Platelet-derived growth factor (PDGF), for example, is a well-known growth factor that promotes tissue healing through the induction of cell proliferation and proteoglycan production.7
VAM: Please explain the technology behind ProVet™ APC regarding horses. 
Dechra equine professional services veterinary team: ProVet™ APC is a compact system (4.4 pounds) that produces leukocyte (white blood cell)-rich platelet-rich plasma (PRP) from the horse's own blood. First, the veterinarian draws blood mixed with an anticoagulant and can process it stall-side in under three minutes to yield approximately 6-8 mL of the final product. (By comparison, other systems may produce around 2-3 mL of similar product from the same volume of blood drawn – 60 mL.) ProVet™ APC utilizes the most advanced centrifugation technology, whereby the blood spins on a vertical axis, as opposed to a standard blood tube where the cells must travel the length of the tube to separate from the plasma. This vertical spin results in rapid and efficient processing. In two additional short steps, red blood cells are drained, and then platelet-poor plasma is drained. The final product contains a high concentration of platelets, whose internal granules are filled with growth factors, chemokines, and other cell signal cascade initiators that are involved in disease modulation.8 Preliminary data has also shown that PRP processed with ProVet™ APC contains a very high concentration of Interleukin-1 Receptor Antagonist Protein (IRAP/IL1-RA),9 an anti-inflammatory protein with proven clinical and histologic effects on the equine degenerative joint. 10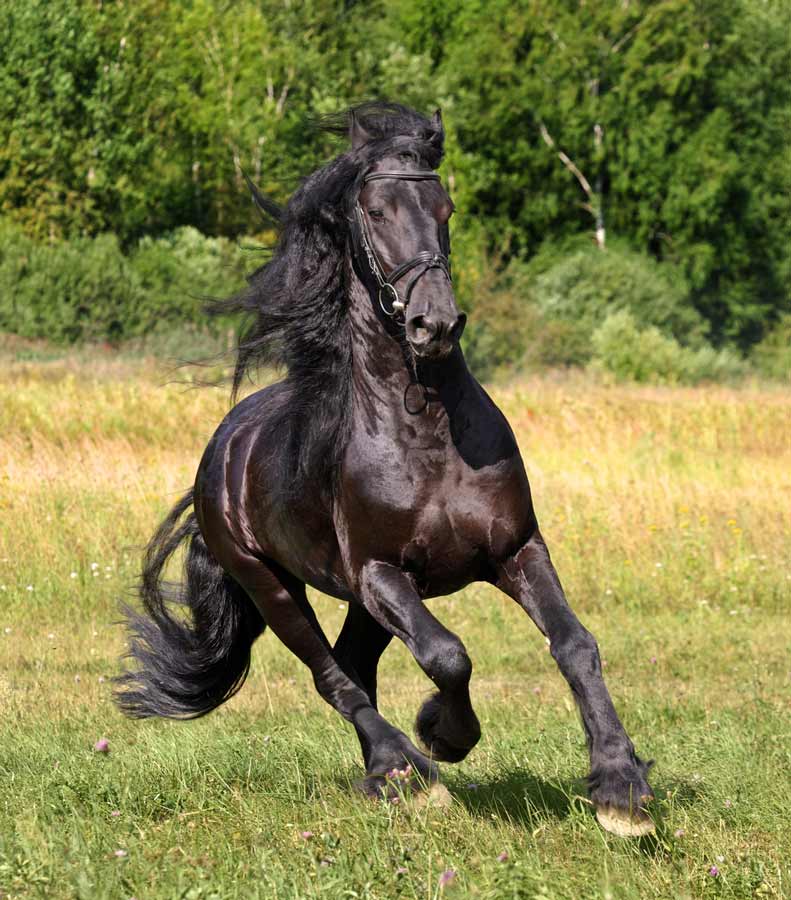 VAM: What equine diseases is ProVet™ APC designed to treat?
Dechra equine professional services veterinary team: Research has shown that PRP improves lameness grade in horses with osteoarthritis.11 This likely is because treated joints have shown increased concentrations of growth factors with anti-inflammatory effects.12 Additionally, PRP treatment for tendinopathies has been shown to contribute to an earlier reduction of lameness, as well as to an advanced organization of repair tissue.13 Veterinarians are also using PRP for treatment of persistent post-breeding endometritis in mares, leading to reduced uterine infections and improved embryo recovery rates.14
VAM: What is the cost of treatment using ProVet™ APC?
Dechra equine professional services veterinary team: The cost depends on where, and how many sites, the veterinarian is treating on the horse. Typical costs for processing one kit may range from $500-$900, and ancillary costs such as sedation, sterile site preparation, etc. may apply. The ProVet™ system typically yields about 6-8 mL of LR-PRP, whereas other systems of relatively similar cost may produce around 2-3 mL of similar product from the same volume of blood drawn (60 mL).
VAM: How does the ProVet™ APC help reduce risk to the patient?
Dechra equine professional services veterinary team: No treatment is without risk. Any time a needle is introduced into tissue, there is a possibility of causing tissue trauma/inflammation or introducing pathogenic microorganisms. Each ProVet™ kit comes in sterile packaging and the rapid and straightforward processing minimizes the opportunity for contamination of the product.
VAM: What does the future hold for equine regenerative therapy?
Dechra equine professional services veterinary team: In human medicine, there appears to be increased interest in the application of regenerative therapies in sports medicine and orthopedic surgery, 15 and equine veterinary medicine is likely to follow this trend. With approximately 7.2 million horses owned in the United States, 16 the demand for veterinary care is strong and growing. As data emerges proving the effectiveness of regenerative therapies, along with the advances in technology that allow for rapid, efficient processing at more affordable costs, these treatments will likely become more ubiquitous as horses heal from injury and return to function more quickly than ever before.
Editor's Note: The Federal Food, Drug and Cosmetic Act defines a medical device as "an instrument, apparatus, implement, machine, contrivance, implant, in-vitro reagent, or other similar or related article, including any component, part, or accessory, which is … intended for use in the diagnosis of disease or other conditions, or in the cure, mitigation, treatment, or prevention of disease in man or other animals, or [which is] intended to affect the structure or any function of the body of man or other animals …." Further, a device "does not achieve its primary intended purposes through chemical action within or on the body of man or other animals, and … is not dependent upon being metabolized for the achievement of its primary intended purposes." Examples of devices include needles, syringes, surgical instruments, prosthetic devices, X-ray equipment, certain diagnostic test kits, and dental appliances.
FDA has regulatory oversight of devices intended for animal use and can take appropriate regulatory action if an animal device is misbranded or adulterated.
References
1 Hessel LN, Bosch G, van Weeren PR, Ionita JC. Equine autologous platelet concentrated: a comparative study between different available systems. Equine Vet J. 2015;47:319e25.
2 Bertone AL, Ishihara A, Zekas LJ, Wellman ML, Lewis KB, Schwarze RA, et al. Evaluation of a single intra-articular injection of autologous protein solution for treatment of osteoarthritis in horses. Am J Vet Res. 2014;75:141e51.
3 Mirza MH, Bommala P, Richbourg HA, Rademacher N, Kearney MT, Lopez MJ. Gait changes vary among horses with naturally occurring osteoarthritis following intra-articular administration of autologous platelet-rich plasma. Front Vet Sci. 2016;3:29.
4 Halpern BC, Chaudhury S, Rodeo SA. The role of platelet-rich plasma in inducing musculoskeletal tissue healing. HSS J. 2012;8:137e45.
5 Zhu Y, Yuan M, Meng HY, Wang AY, Guo QY, Wang Y, et al. Basic science and clinical application of platelet-rich plasma for cartilage defects and osteoarthritis: a review. Osteoarthritis Cartilage. 2013;21:1627e37.
6 LaPrade RF, Geeslin AG, Murray IR, Musahl V, Zlotnicki JP, Petrigliano F, et al. Biologic treatments for sports injuries II think tank-current concepts, future research, and barriers to advancement, Part 1: biologics overview, ligament injury, tendinopathy. Am J Sports Med. 2016;44:3270e83.
7 Schmidt MB, Chen EH, Lynch SE. A review of the effects of insulin-like growth factor and platelet-derived growth factor on in vivo cartilage healing and repair. Osteoarthritis Cartilage. 2006;14:403e12.
8 Werner, S., & Grose, R. (2003). Regulation of wound healing by growth factors and cytokines. Physiological Reviews. 83(3), 835–870. https://doi.org/10.1152/physrev.2003.83.3.835
9 Internal data – Lynsey Boone
10 Frisbie, D., Kawcak, C., Werpy, N., Park, R., McIlwraith, C.W. Clinical, biochemical, and histologic effects of intra-articular administration of autologous conditioned serum in horses with experimentally induced osteoarthritis. American Journal of Veterinary Research, 2007;68(3):290-6. https://doi.org/10.2460/ajvr.68.3.290
11 Mirza, M. H., Bommala, P., Richbourg, H. A., Rademacher, N., Kearney, M. T., & Lopez, M. J. Gait Changes Vary among Horses with Naturally Occurring Osteoarthritis Following Intra-articular Administration of Autologous Platelet-Rich Plasma. Frontiers in veterinary science, 2016;3:29. https://doi.org/10.3389/fvets.2016.00029
12 Smit, Y., Marais, H. J., Thompson, P. N., Mahne, A. T., & Goddard, A. Clinical findings, synovial fluid cytology and growth factor concentrations after intra-articular use of a platelet-rich product in horses with osteoarthritis. Journal of the South African Veterinary Association, 2019;90:e1-e9. https://doi.org/10.4102/jsava.v90i0.1721
13 Geburek, F., Gaus, M., van Schie, H. T., Rohn, K., & Stadler, P. M. Effect of intralesional platelet-rich plasma (PRP) treatment on clinical and ultrasonographic parameters in equine naturally occurring superficial digital flexor tendinopathies – a randomized prospective controlled clinical trial. BMC veterinary research, 2016;12(1):191. https://doi.org/10.1186/s12917-016-0826-1
14 Segabinazzi L, Canisso I, Podico G, Cunha L, Novello G, Rosser M, Loux S, Lima F, Alvarenga M. Intrauterine Blood Plasma Platelet-Therapy Mitigates Persistent Breeding-Induced Endometritis, Reduces Uterine Infections, and Improves Embryo Recovery in Mares. Antibiotics (Basel). 2021;10(5):490. https://doi:10.3390/antibiotics10050490.
15 Shen L, Yuan T, Chen S, Xie X, Zhang C. The temporal effect of platelet-rich plasma on pain and physical function in the treatment of knee osteoarthritis: systematic review and meta-analysis of randomized controlled trials. J Orthop Surg Res. 2017;12:16.
16 American Horse Council 2017 National Economic Impact of the U.S. Horse Population, horsecouncil.org.
Photo credit: istockphoto.com/DuxX
Photo credit: istockphoto.com/kondakov