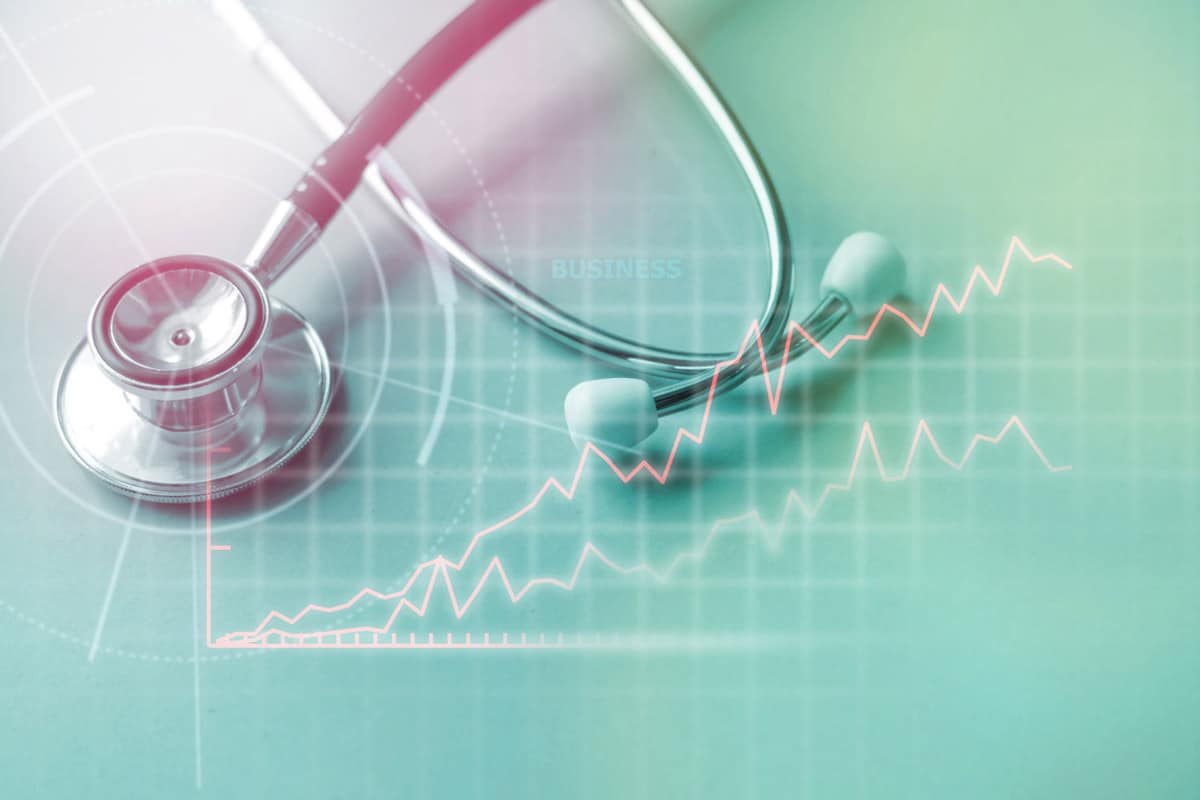 Growth Potential
Companion
|
December 2019
As the veterinary diagnostic market grows, so too does the in-office capabilities for veterinary practices.
The dynamics of veterinary medicine are changing. With the pharmacy revenue moving into alternative channels, veterinarians need to find additional sources of revenue, said Chris Demiris, head, U.S. Diagnostics Marketing at Zoetis.
One potential avenue is turning to the adoption of wellness testing – and diagnostic testing in general – to offset revenue loss in other areas.
The veterinary diagnostics market is estimated to reach $5.2 billion by the year 2026, according to research by Market Expertz. "The veterinary diagnostics market has witnessed a massive shift with the development of novel and efficient diagnostic methods that can offer results in less than a day, and in some instances, during the examination," the market research firm said in a release. "Novel technologies that have recently been developed can provide better speed, cost-effectiveness, and reproducibility, among many other benefits."
There are several factors driving growth in diagnostics testing, said Demiris. Veterinarians are seeing more pets, and owners are more willing to spend money to ensure the health and well-being of their pets. "Veterinarians also are more comfortable with in-clinic testing, thus performing more tests, especially on 'well' animals to establish baselines and preempt health issues that, left undetected, can create issues later in a pet's life," he said.
Clients are also more educated and expect annual exams to include preventative testing, which has become standard in human medicine, he said. When a pet owner brings a pet into a clinic whether, for wellness or sick visits, they expect test results quickly, and results to guide treatment or next steps quickly, which can only be offered by in-clinic diagnostics.
Must-Haves for POC
For a well-designed in-clinic laboratory to offer fast results and test for a broad array of health screenings or issues, Demiris said the following is the minimum suite of offerings:
Rapid tests for vector-borne diseases such as Lyme and Heartworm
Feline FeLV-FIV
Parvo and Lepto
Clinical Chemistry, Hematology, Coagulation, Urine chemistry and Sediment ("For mixed animal practices, it is important that the analyzers can produce quality results on a variety of species.")
Fecal egg tests are done in-clinic so results can be made available quickly
Reference Labs
Reference laboratories have a different set of requirements. "Immediate test result turn-around is not the goal," said Demiris. "Instead, processing multiple samples in large batches is the primary objective. The instruments used in reference laboratories require accuracy, precision and the capability to process large numbers of samples in mixed test batches. These are different systems than those used for in-clinic testing, where testing on single or few samples is needed."
Demiris said reference labs typically use "wet chemistry" commonly used in human medicine to deliver the assay performance, turn-around and high-quality results required from submitting veterinarians. Newly available technology that can bring reference lab type testing to larger veterinary practices is now sized for in-clinic use and made easy to operate, bringing technology once reserved to reference lab into the clinic.
"Reference labs also perform an important service by offering routine testing alongside specialty testing," he said. "Most veterinary practices cannot justify having tests available in-clinic that are infrequently required, thus a reference lab will have the ability to offer unique tests that are cost-effective, such as molecular testing and pathology."
What Drives Value
As a DX instrument representative, whether from a manufacturer or distributor, it is critical to gain the credibility to ask deep and insightful probing questions, Demiris said. "Once the trust is earned, it is relatively easy to uncover buying criteria, match your products to the value being sought, create needs where none may be obvious and offer a better solution."
Almost all clinics are cost-conscious and will explore options when offered a way out of current expensive commitments and when offered greater value, he said. "Understand what drives value at a clinic, then prepare your presentation and proposal to demonstrate how you will meet/exceed their criteria, which is the most important step in a successful sales process."
Questions to ask
Chris Demiris, head, U.S. Diagnostics Marketing at Zoetis, said the following are questions a distributor rep can ask to prospect and qualify accounts on diagnostic equipment:
What is your current testing need for in-clinic testing; what systems do you use to deliver in-clinic testing?
How well are your current testing requirements and costs to produce results being met by your current systems?
What areas of improvement would you like to see?
What are your thoughts about being tied to long-term contracts with large commitments?
For you to consider switching out your in-clinic testing systems, what are your most important considerations?
What consideration would you give to a proposal for a new portfolio of diagnostic instruments that addresses your requirements, buys you out from under your current obligation, and delivers a lower operating cost?
Once qualified, contact your system experts from the manufacturer to support you in the sales process. Consider them as your partner to close the "deal."
Photo credit:  istockphoto.com/WorSangJun