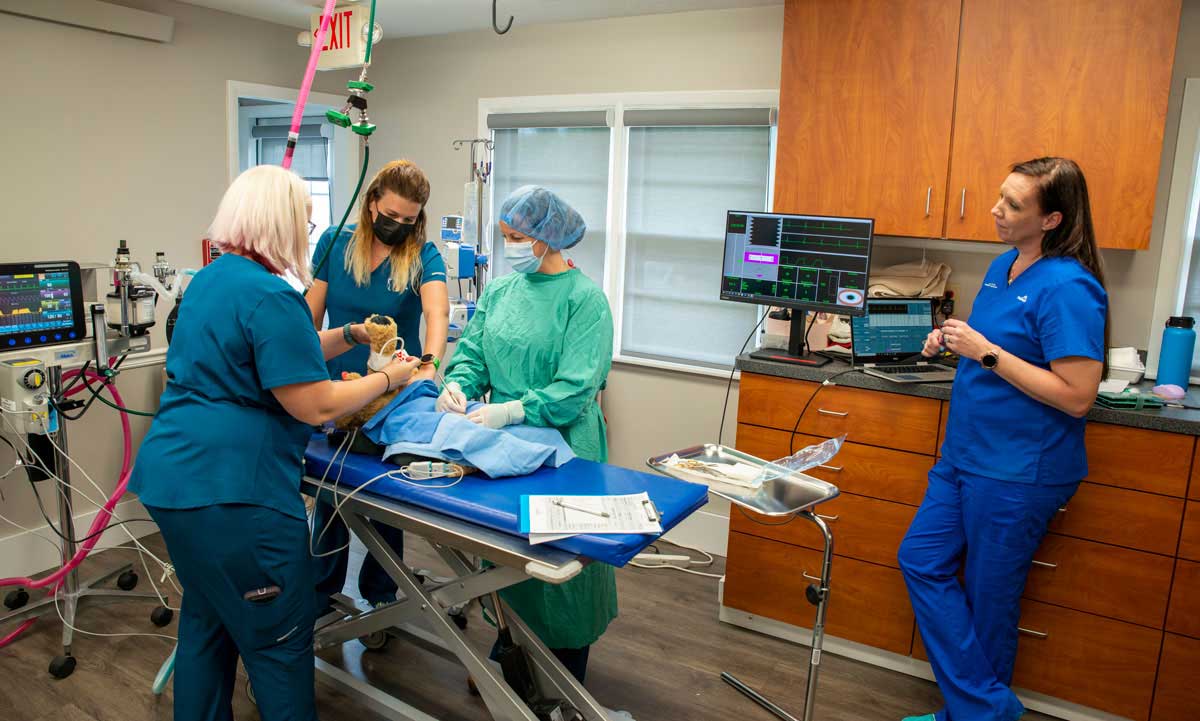 Improving Anesthesia Outcomes
How helping customers improve anesthetic outcomes can increase sales opportunities.
Veterinarians are often challenged by clients who postpone or decline procedures for pets because anesthesia is involved. Helping your customers do everything they can to minimize the risks associated with anesthesia delivery can undoubtedly go a long way in their efforts to calm client fears.
"Risk for complications is inherent in anesthesia, but two significant contributors to complications are human error and equipment issues," said Andrew Schultz Jr., director of business development and clinical services Midmark Animal Health.
"Care teams struggle with staff shortages, burnout, and even insufficient anesthesia training. Working with them to ensure they have the proper equipment and education to identify – and prevent – common errors that lead to anesthetic complications enables them to be more prepared to care for patients under anesthesia. That puts the care team in a better position to address client concerns and encourage compliance with the treatment plan."
What does a veterinary team experience during anesthesia training?
"We launched Midmark Academy in 2015 to provide veterinary teams with additional training opportunities," said Schultz. "Students learn foundational skills in Anesthesia Monitoring 101, a four-hour, hands-on, RACE-approved course that teaches how to operate, maintain and troubleshoot anesthesia machines and monitors. Anesthesia 201, often taught the same day, focuses on anesthetic management best practices."
"Accredited veterinary specialists deliver training on-site, which enables all staff to participate in their own environment, with their own equipment. Learning and practicing together gives the team greater competence and confidence."
As Midmark Academy expanded, the Anesthesia Simulation Workshop was developed. Using proprietary software in a mock surgery theater, participants work through simulated clinical scenarios and learn how to respond to common anesthesia-related complications. The simulation-training approach was recently validated in a collaboration with Dr. Robert Keegan, DACVAA, and Dr. Julie Noyes, and published in the Journal of Veterinary Technician Education.
"Simulation training is very powerful," said Schultz. "Care teams can practice anesthesia management, make decisions, and learn from mistakes without the worry of endangering patients."
Clinic support helps customers maximize their anesthesia equipment investment
Distributor representatives are well-positioned to help customers make decisions about anesthesia equipment purchases. Still, access to post-sale clinical support can help end users better understand what they may experience while using the equipment during a procedure. This is an added layer of service and ongoing support that distributor reps can position during the sales cycle.
"Midmark's animal health clinical support team has decades of care experience and anesthesia delivery expertise," said Schultz. "If your customers want to talk through equipment questions or advice on a technical issue, these credentialed experts are on-hand to assist."
How does your customer's anesthesia training help build your business?
When distributor reps help customers optimize care with the right equipment and consistent anesthesia training, they may also be helping those customers increase their capacity for anesthetic procedures. All of which can lead to potential expansion opportunities, equipment upgrades, and ongoing consumable sales.
"When I think about anesthesia-related procedures," said Schultz, "dentistry is one of the largest opportunities we see in companion-animal hospitals. Most practices offer some level of dental care, but many are recognizing that they need dedicated dentistry spaces and equipment to efficiently deliver comprehensive oral care."
Investing in the proper anesthesia equipment and training can give customers greater confidence and competence in anesthesia delivery – leading to the best possible outcomes for patients.
And their success creates more significant opportunities for the distribution team, too.