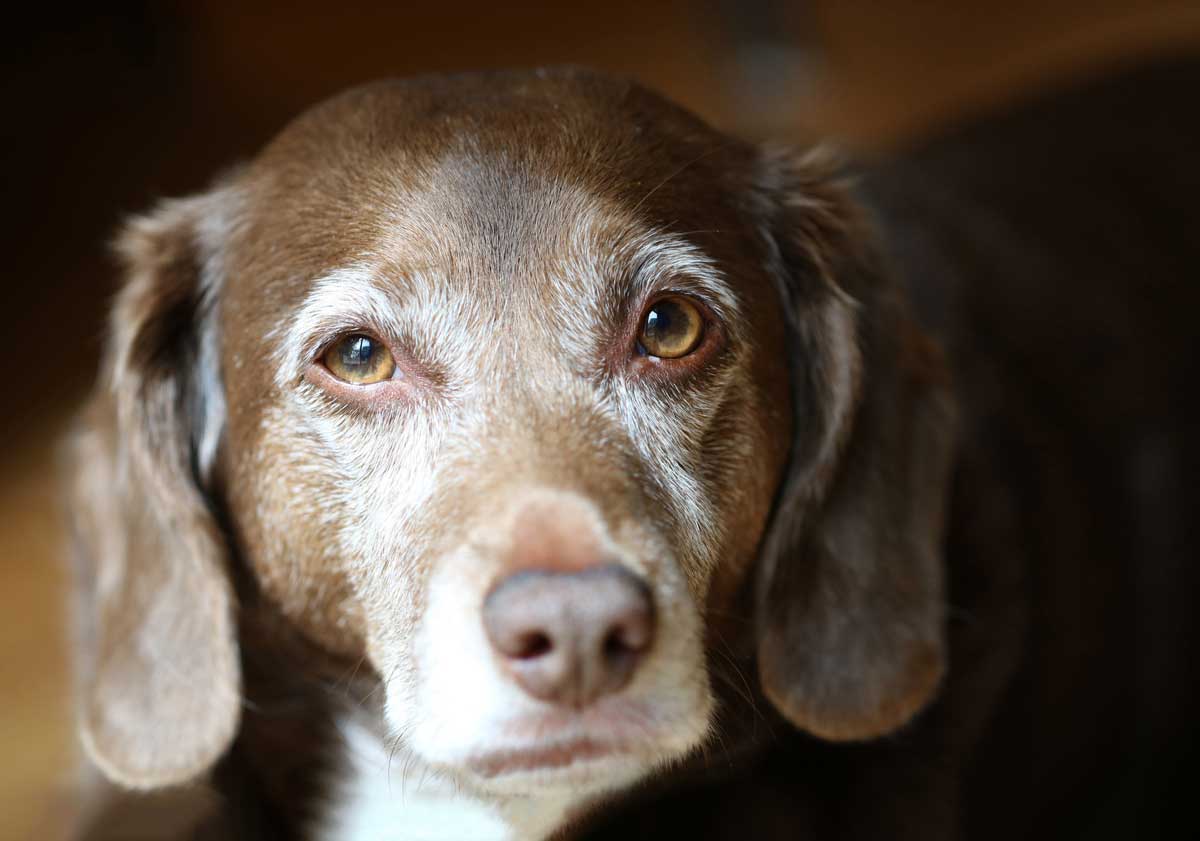 Living Longer
Inside Sales
|
November 2019
Using your knowledge of products and services to help veterinary practices improve the lives of aging animals.
Keeping senior pets healthy is a topic I pay close attention to since the animals in my household range from 8 years old to at least 15. (I won't count the 17-year-old cockatoo with a life expectancy that means she'll probably outlive me!)
At least a third of dogs and cats in the United States are 7 years or older, so senior and geriatric pets make up a major segment of the veterinary market. Thanks to better medicine, better nutrition, and a stronger human-animal bond over the past couple of decades, those pets are living longer. For most of us, our pets can never live long enough, and one of our biggest challenges is to watch our companions grow old and struggle with the conditions that come with age. Knowledge of the products and services that improve the lives of aging animals is a great opportunity for you to help your customers provide the best care for a large portion of their practice.
Early Detection
There is no strict age definition for when a pet is considered a "senior," so it's helpful to follow the characteristics outlined in the American Animal Hospital Association's (AAHA) "Canine (or Feline) Life Stage Guidelines." Early detection or prevention of geriatric diseases can make a huge difference in an animal's lifespan. Older pets may appear healthy with no obvious signs of disease, so clinics should recommend exams every six months for their senior patients. The appointment should include bloodwork and a comprehensive physical exam that pays special attention to areas of increasing concern for older pets, such as cardiopulmonary, immune system and mobility issues, obesity or weight loss, diabetes, kidney or liver disease, and cognitive dysfunction.
Experts at Penn Vet estimate that 60% of dogs over the age of 7 have signs of arthritis. Often, the earlier owners start maintaining their pet's joint health, the better the long-term results will be. My dog is proof of that. He suffered from seven multiple fractures during Hurricane Katrina 14 years ago and had surgery that included a femoral head ostectomy, a plate in his pelvic bone, and exterior fixators on a hind leg. I put him on joint supplements the day I brought him home, and today he still enjoys chasing the cat, nightly walks and running in the back yard. Great for any dog at age 15-plus, but amazing for what he's been through.
Products
Joint health products make up the largest pet supplement category, and it's important for veterinarians to help their clients separate the helpful from the hype by recommending proven products. Be ready to discuss the items you carry that contain active ingredients to maintain joint health, including glucosamine hydrochloride, omega-3 fatty acids, chondroitin sulfate, avocado soybean unsaponifiables (ASUs) or cannabidiol (CBD).
When it comes to medication, non-steroidal anti-inflammatory drugs (NSAIDs) are still the mainstay of pharmaceutical treatment for arthritis. One size doesn't fit all when it comes to the various products available, which include carprofen, deracoxib, meloxicam, firocoxib, and grapiprant. Taking the time to learn the mechanisms of action and any side effects of the NSAIDs you offer will be helpful in conversations with your customers. Many of your clinics may be offering alternative therapies for pain management, such as acupuncture, cold laser therapy, massage or hydrotherapy. Asking questions and researching these services can help you make sure they're always stocked with the supplies they need.
Just as with people, obesity is associated with a decreased quality of life and a shorter lifespan for pets. Unfortunately, data shows that over half of dogs and cats in the United States are overweight or obese, putting them at risk for many of the same health problems associated with older pets, including cardiac and respiratory disease, diabetes, inflammatory disease, and degenerative joint issues. Discussing and dispensing weight loss diets or supplements can have significant health benefits for less active senior pets or those with mobility issues.
Older pets may develop digestive issues. Much like the human market, products that support gastrointestinal (GI) health are one of the fastest-growing segments of the supplements market. There are numerous formulations of probiotics, prebiotics, and digestive enzymes to help animals maintain the correct balance of good and bad bacteria and promote healthy digestion and nutrient absorption.
Periodontal disease often becomes a serious issue for aging animals, particularly since anesthesia during a dental cleaning may pose a risk for senior pets. Regular brushing is always the best option, but for pets (or owners) who won't tolerate brushing, tooth and gum wipes are a good alternative that provide a similar mechanical action. Be sure you're familiar with the many other products for home dental care that you can suggest for senior pets, including oral gels, sprays, chews and water additives.
Some of the most heartbreaking issues for owners of older pets are the behavioral changes that result from cognitive dysfunction, which presents itself much like Alzheimer's disease in humans. Recent studies have found that both aging dogs and cats experience physiologic changes to their brains and central nervous systems, which may account for symptoms including wandering, getting lost or "stuck" in the house or yard, confusion, disorientation or accidents in the house. While it's not possible to completely reverse the clinical signs of this condition, there are an increasing number of treatments that greatly improve quality of life. These include selegiline, S-adenosylmethionine (SAM-e), and therapeutic diets and supplements that contain antioxidants, mitochondrial cofactors and omega-3 fatty acids. Calming products like pheromone sprays and diffusers often help with anxiety and restlessness.
A 2016 survey reported that over 45% of both dog and cat owners have a senior pet. Those owners may be reluctant to bring their older pets to the veterinarian for fear of bad news, or they may not recognize an age-related health issue or realize there may be a way to manage a problem. There is a huge opportunity for you to help your veterinary customers educate their clients and provide even better care for senior pets. Helping pet owners provide the best quality of life for their aging companions is both good business and good medicine.
Product categories for aging pets include:
Joint health products
Non-steroidal anti-inflammatory drugs (NSAIDs)
Weight loss diets or supplements
Probiotics, prebiotics and digestive enzymes
Tooth and gum wipes
Calming products like pheromone sprays and diffusers
Photo Credit: istockphoto.com/Kara Arceneaux