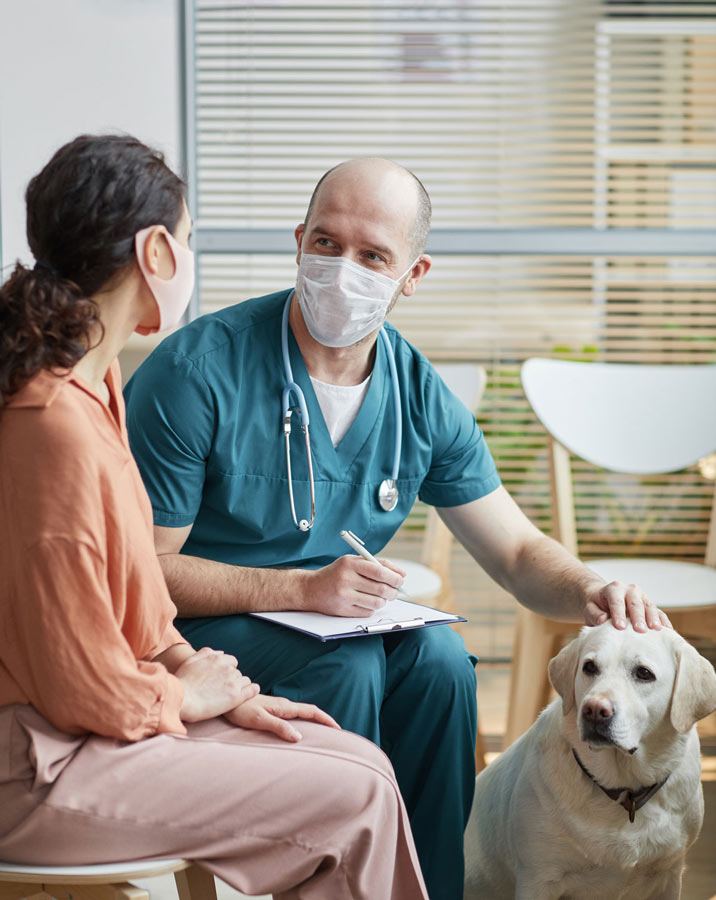 Post-Pandemic? Creating Stability.
How can reps create a sense of stability for veterinary practices?
I would love to start this article with a message of hope after the pandemic. Some sort of uplifting message about the way things will change for the positive and how we will return to some sense of normalcy. I'm just not convinced that is the case yet. With the onset of new variant strains of COVID, we may be living with this viral antagonist for quite some time. Some speculate that it may become as common as the flu with the variants being just about as hard to predict as the upcoming strain of flu viruses. If that's the case, will we be able to tell when the pandemic is over?
In a time of such uncertainty, it becomes paramount that we create our own sense of stability and normalization. Our customers and their clients need the same sense of stability that we do. How do we utilize what we know and what we can offer to create that stability within our interactions with one another?
Recognizing that there is a new reality for our world is critical. The world is constantly evolving. Many of us have found ways to insulate ourselves from too much evolution and are often able to live in a world where we feel comfortable. We determine our own interests, who we interact with, how we interact with them, and to what extent we will allow ourselves to be vulnerable. That's no longer the case. We're more vulnerable now than we've ever been, and there doesn't seem to be much that we can do to change that. There are of course precautionary measures we can take to protect ourselves, but we cannot seem to control the feelings of vulnerability the way we could before.
Therefore, it's now more important than ever to think about the people you are doing business with and determine what you can do to add to their sense of stability.
Skills central to success
We all know that the customer is not always right, contrary to the old adage. A good salesperson practices the art of separating the ownership of a customer issue from the customer himself in order to reach a resolution. The customer does not need to own the issue. The salesperson does not need to own the issue. The two should be able to work together and tackle the problem resolution as a team. This is a skill that is central to successful businesspeople and can also be applied in these times of uncertainty.
It is easy to let yourself get drawn into the media hype or the fear associated with current global events. Providing extra focus on what you can control in your life and can control for your customer is imperative to creating a sense of stability. What can you do or say that will provide a small sense of relief for your customer? Is there one thing that you can do that may provide the customer with one less thing to worry about?
Knowing what they buy, when they buy, and how they buy is important. Can you find out why they buy? Presenting a product or a promotion is always received better if you can confidently and accurately tell the customer that you are only presenting it based on the facts that you know about their business. Imagine suggesting a product to a customer based on your knowledge of why they buy it, how they use it, and when they need it. It's no longer a sale at that point. It's simply a recommendation from someone that is helping them to manage their business, giving them one less thing to worry about on their own.
Truly understand your customers
If we all spent more time learning about each other and the art of interaction, we would spend a lot less time wishing other people understood who we are or what we want. Everyone is striving to be understood. Some just want to be left alone, but they still want people to understand that. This is not just applicable in the business world. These are the basics of human interactions.
The beauty of the business world is that you have a common bond that can often bridge the gap between introverts and extroverts. Having a common interest and focusing on what is important to your customer when it is important to them can get even the most introverted of introverts to engage. Do your homework and engage your customers in the fact-finding mission. Most people find it easy to talk about themselves when someone is asking the questions. Creating a dialogue that puts the customer at ease is simpler when they can discuss a topic that they are familiar with. What better topic than their needs or the needs of their business? Help the customer to help you by asking for more information. Don't ask a question about every product that they order. That can be borderline annoying. Look at their history, especially for the current time frame. Find the items that they haven't ordered before and ask subtle questions about their need or their usage. Identify products that they usually purchase and haven't or aren't currently purchasing. Framing all of this in a friendly customer service conversation will position you as their partner who is knowledgeable and has a vested interest in their business. This approach usually strengthens the bond between you and your customer and will allow you to make recommendations in the future. Make these tactics into habits.
Be a constant that your customer can rely on. You will be surprised what this will do for you and your own self-esteem as it grows and the relationships progress. In a time when we all feel like we can control less and less, we need to take charge of certain aspects and be a constant for someone else. It will benefit you in the long run.
Photo credit: istockphoto.com/SeventyFour
Photo credit: istockphoto.com/SbytovaMN