Rallying Around the Clinic Customer
By anticipating the needs of veterinarians, MWI's Steve Shell says the company is poised to deliver solutions for today's – and tomorrow's – market challenges.
AmerisourceBergen recently named Steve Shell president of its Animal Health business. In his new role, Shell will lead MWI Animal Health, a leading distributor of animal health products and services, across the United States and the United Kingdom.
In addition to MWI, Shell will have responsibility for:
AllyDVM: A customizable client engagement platform designed to help veterinary practices improve client retention and compliance.
Micro Technologies: A cutting-edge research and development-based innovator of technologies that empower food producers to grow a safe, wholesome food supply more efficiently and profitably.
Securos Surgical: A leader in delivering high-quality surgical and orthopedic instruments and related products and best-in-class services to help veterinarians provide the best possible care.
Under Shell's leadership, MWI will continue to innovate and invest in solutions that strengthen its ability to support the evolving needs of its customers, including veterinarians, livestock producers, ag retailers and manufacturers.
Vet-Advantage recently spoke to Shell about how MWI Animal Health has navigated the last two-plus years of marketplace disruptions, its expanding portfolio of solutions, and what the future looks like for both MWI's companion animal and production animal businesses.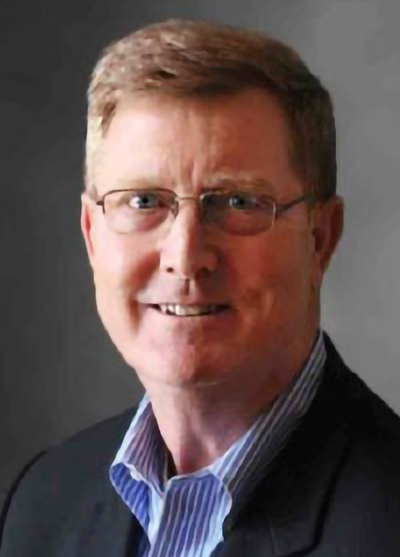 Vet-Advantage: What has you excited about your role and what's going on at MWI?
Steve Shell: First, this is a great organization. Years ago, MWI was a distributor for me when I was at Pfizer Animal Health running the Production Animal Business, so I got to know the organization and the culture very well. Then, when I ran Merck's Animal Health Business, MWI was again one of my distributors, and I enjoyed the nature of the partnership. I'm thankful to be able to step into a culture like this, one that is a representative, collaborative, business partner – truly a company that focuses on customer service excellence and values the relationship with our customers.
Vet-Advantage: Can you describe the market disruptions both MWI and its customers have seen over the last two-plus years? How has your organization responded?
Shell: COVID has been particularly challenging, whether it's for veterinary practices in the companion animal space or producers in our production animal business. There have been big disruptions in practice workflow and how production animal businesses had to be managed.
But MWI and the animal health industry responded very well. COVID started just before I joined MWI. Everyone went remote about the middle of March, and I joined on May 1, 2020, so I was very much in the thick of things. I quickly saw how well MWI rallies around our customers – and their evolving needs. For example, in the companion animal space, many veterinary practices implemented curbside visits and needed telehealth services, digital client communication and engagement platforms, and payment system solutions. Through investments to build our own tech-based services and partnerships with companies across the technology industry, we expanded the suite of digital and e-commerce solutions available to practices to enable enhanced, remote client communication and support more efficient day-to-day operations. We're still leveraging those solutions today.
On the production animal side in our Micro Technologies business, many of our team members were deemed, essential workers. We had about 130 team members at Micro that were dedicated to product delivery and servicing our Micro machines, feed mills, and large dairies across the country. We had to show up with deliveries, feed additives, and critical medicine that these feed yards and dairies require to care for their animals. We also run Mobile Inventory units that deliver the product directly to the customer, and we needed to keep those critical associates on the road to be able to service those customers.
Supply chain is a critical function, and we understand our responsibility in doing all we can to protect it. Our category management and sourcing teams rallied to ensure that we had sufficient stock in our warehouses, and that product was in our Forward Distribution Centers in the right place at the right time for our customers. Now, like everybody else, we've been dealing with supply chain challenges, but our team rallied quickly and effectively to secure the supply chain for our customers.
We operate 18 distribution centers and depots across the country and two in the UK, so we're able to carry a lot of products that are potential substitutes for each other. In the very early days and even today to a lesser extent, we stocked way forward on PPE, because that was one of the big issues that became a real supply constraint in the marketplace. Our category managers went to work very quickly to secure masks, gowns, and gloves so our customers could stay in business. I continue to be grateful for the commitment and resilience demonstrated by all of our team members throughout the pandemic, particularly those essential associates who have been working in our distribution centers or facilities every day to maintain the supply chain.
Vet-Advantage: You mentioned you started with MWI in May 2020. What was it like for you coming into a new organization amid the pandemic?
Shell: I'm a bit of an extrovert. I like to engage with people, whether it's customers or my own team, so it was a real challenge.
I went 14 months before I met a MWI team member in person, but we made it work. My situation wasn't unique. I'm sure there were a lot of people who joined organizations at that time. But the MWI team made it a good experience. I think it goes back to the culture of MWI. It's a team with a high sense of partnership and collaboration united by a common goal: supporting the needs of our customers and around a common purpose to Create Healthier Futures.
I'm grateful and amazed at how well this team has pulled together. We have implemented a lot of new services and processes during this time to help all of our customers – whether it's helping our manufacturer customers generate demand for a product or launching new solutions that help veterinary practices improve relationships with pet parents and operate more efficiently.
We know that veterinary practices today face mounting challenges and pressures, as they navigate staffing shortages, a growing demand for pet care and evolved consumer expectations, and the emergence of new competitors. Now more than ever before, it's critical for practices to adapt to the changing market dynamics to maximize practice success and meet the evolving expectations of pet parents. Our goal is to work alongside veterinary practices to help them access and implement new solutions – whether it's the continued expansion of online pharmacy services and e-commerce offerings, making telehealth services a permanent part of their service or introducing a preventive care plan.
Vet-Advantage: What innovations have developed amid the pandemic that you think will propel the animal health industry going forward?
Shell: We saw a significant increase in the demand for home delivery services, and I think that's here to stay. More pet owners today seek access to digital solutions as well as services that increase convenience and efficiency – a trend driven, in part, by a surge in ownership among younger generations.
A growing percentage of pet owners shop online for products and supplies, including vitamins and supplements. E-commerce sales of pet food/treats are projected to account for 54% of overall sales by 2025, nearly doubling the figure from 2020, according to Packaged Facts. Meanwhile, the overall online share of pet medication sales is projected to rise from 18% to 30% over the next five years. We anticipate the demand for home delivery services will mirror the growth in online shopping.
Veterinary clinics that establish or expand services, like home delivery or online pharmacy and e-commerce, will be well-positioned to grow revenue and improve compliance. At MWI, we're focused on making these services accessible to practices and then working alongside them to identify their business needs and implement the services seamlessly into their existing workflows. Clinics that embrace the evolved consumer expectations and invest in tech-based services can optimize business practices and meet the needs of a more digitally engaged pet parent.
Vet-Advantage: As we're a few months into 2022, what are you seeing as far as disruptions to the supply chain?
Shell: While manufacturers occasionally experience one-off issues, the supply chain overall appears to be stabilizing. The one-off issues are often unrelated to product. For example, we've seen issues in which the mastitis tube is good, the drug inside the tube is good, but the manufacturer is having trouble sourcing alcohol wipes, which are used before the application of the tube. Or it might be the stopper for a vial. The formulation and packaging are good, but we lack the stopper because of some backup in the supply chain.
We're seeing significant increases in freight expenses and new fuel surcharges from carriers.  And there continues to be a lot more volume flowing through the supply chain because of e-commerce. People have become accustomed to e-commerce, so there are just a lot more goods flowing through the system. That surge in volume and now major increases in fuel costs are posing new challenges for carriers.
But overall, we are well equipped to navigate any potential issues. As I mentioned earlier, we continue to make sure we've got an assortment of product that allows for suitable options and enables us to build resilience into our network and the supply chain overall. Our national distribution network enables flexibility and responsiveness to pressing needs, including same-day or overnight deliveries of critical animal health products to veterinarians and other animal health care providers across the country.
The team members who staff our distribution centers serve as the backbone of our distribution operations. We continue to actively recruit and hire team members who share our purpose and commitment to creating healthier futures.
Vet-Advantage: When you look at MWI and its solutions, they go way beyond just products and the basic idea of distribution. Have the expectations from veterinarians changed as far as what they want out of business partners?
Shell: Absolutely. While they count on us for a consistent delivery of goods – drugs, supplies for the hospital, animal health products and feed additives, etc. – they also expect us to bring innovation to the practice or directly to the production animal setting. Sometimes that's product, but oftentimes now it's a different solution or service. That's why we are so focused on creating a broader suite of products and services and deploying innovative technology platforms like AllyDVM to help veterinarians grow their practice, improve compliance, and improve medical outcomes – which is perfectly aligned with what veterinarians are trying to do.
Veterinarians have every expectation that their MWI rep will walk in the door with solutions. We know their practice and operation, and we are a partner to them. Clinics trust us to successfully vet potential partners that can bring or build a solution and expect us to anticipate their needs and look for ways to innovate and help them create better, stickier relationships with their customers.
We believe a significant opportunity exists for practices to leverage preventive care programs. Preventive care plans not only address clients' desire to spread the cost of care across monthly payments, but also help practices improve financial stability, medical monitoring and compliance. We recently launched the MWI Easy Care Program, a preventive care program which practices can add without the burden of practice administration and marketing.
The program, which is powered by AllyDVM for client enrollment and communications, simplifies the signup process and allows clinics to send the right message to pet owners at the right time. For example, if the client doesn't sign up right away, the veterinary practice will begin to message them via AllyDVM in the days following their visit. It could be Saturday, they're sitting on the couch, and they get a message reminding them of the opportunity to sign their pet up on the clinic's preventive pet care plan. The client could at that point enroll from the couch with one click. We offer this solution to our customers as the MWI Easy Care Program, and we are seeing great success and strong interest.
And then overlaid on top of that is the ability to deliver the products flowing through the preventive care plan to the clients' homes. We can deliver the products in the preventive care plan, and then autofill when that item comes up for renewal. So again, we're making it very seamless for the pet owner, and easy for the veterinary practice. Corporate groups are quite interested in it. They like the integration of AllyDVM via the Easy Care Program and the integration of home delivery to ensure that pet owners are getting the refills on an auto-fill basis.
On the production animal side, we are delivering direct to farm on behalf of veterinarians. As part of an effort to create an enhanced digital experience for individual producers, we're creating a digital platform that enables individual producers to engage with veterinarians, purchase from the MWI catalog and receive a direct shipment. Historically, most orders have come in by phone, so the process has been more manual and requires a little bit more time. This new platform makes it far easier for individual customers to engage veterinarians, particularly ambulatory or consultant veterinarians that are in the field, and get the products they need.
As we broaden our portfolio of products and services, we've also created two new teams to add value as a business partner. Our Strategic Growth Initiatives team, which is comprised of three leaders, helps to drive a lot of these new solutions and services that we're bringing to the market, in part, by listening to our customers. We spend a lot of time talking to veterinarians and producers to better understand their needs and how we address them. Through that approach, we're able to bring solutions that provide meaningful impact and add value to their operations.
When it comes to operationalizing solutions in the field, we've launched a 12-person Technology and Solutions Strategist (TSS) team. The team, which is geographically spread around our 12 companion animal sales regions nationwide, helps the local sales reps become experts in these technologies and solutions as they go out and talk to their customers. They're also available for direct calls with customers and work with them to identify specific technology and services to meet their needs. We're doing all of this because we believe in the need to provide this level of service to our customers.
Vet-Advantage: What market consumer trends affecting veterinary practices are you keeping an eye on in 2022 and beyond?
Shell: Millennials and Gen Z together account for 43% of cat owners and 55% of dog owners, according to Packaged Facts, so they are driving many of the industry's most important trends. We continue to closely follow trends related to the younger generations of pet owners and their expectations for veterinary practices and pet care services. As I mentioned earlier, the younger generation of pet owners is driving this demand for digital solutions and tech-based services. For example, research shows that telemedicine and smart products or pet wearables are all much more appealing to Millennials and Gen Zers than Boomers.
Those dynamics underscore the importance of digital solutions that can enhance the relationship between the veterinarian and pet owners. That's why solutions such as AllyDVM and MWI's Easy Care preventive care program are so important for our veterinary customers.
On the production animal side of the business, animal agriculture is a very strong market, because we've got a growing, hungry world to feed. U.S. producers – whether in beef cattle, swine, dairy, or poultry – produce safe and the highest quality products and they're very efficient at it. We are a critical supplier to them. As such, we play a vital role in the food chain. We'll continue to see strong demand for high quality animal protein, and that's encouraging. And we'll continue to be a partner to the producer and to the veterinarians and consultants that support them in increasing volume, efficiency and quality.
Preventive or wellness plan support data
In a sample study of 100 clinics, the sum of doses per month over 12 months (2021) were measured before offering a preventive or wellness plan and after offering a preventive or wellness plan.
112,079 more HW doses after adding a plan = 934.77% GROWTH
93,340 more FT doses after adding a plan = 1,158.8% GROWTH
Shell previously served as Senior Vice President of Commercial Operations at MWI. Before he joined AmerisourceBergen in May 2020, Shell served as Executive Vice President of Insurance Operations and Partnerships at Fetch, Inc., a U.S. and Canadian provider of companion pet health insurance. Prior to Fetch, Shell was Vice President and General Manager, U.S. Companion Animal Business Unit at Merck, where he led commercial, operational and technical functions in the U.S. Pet, Equine and HomeAgain Technology business units. Shell also worked at Pfizer Animal Health, where he led its U.S. Companion Animal and Cattle Business Units.
Image credit: istockphoto.com/sturti
Image credit: istockphoto.com/Chaay_Tee
Image credit: istockphoto.com/Cameravit
Image credit: istockphoto.com/eyecrave