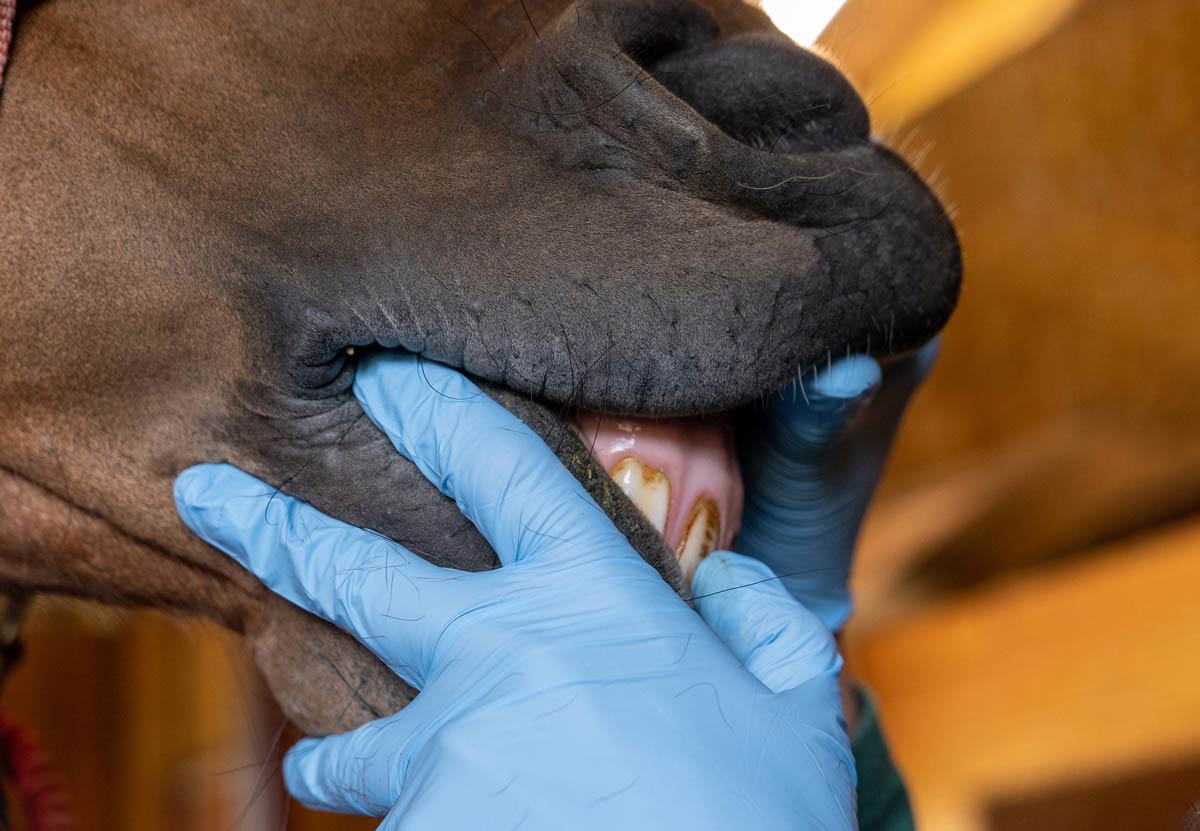 Vesicular Stomatitis
An outbreak of Vesicular Stomatitis, VSV can restrict movement in animals and lead to decreased production. Here's how veterinarians and horse owners can safeguard against this zoonotic disease.
For horse owners in Colorado in 2019, the news wasn't good. The Colorado Department of Agriculture reported that cases of vesicular stomatitis (VSV), a zoonotic viral disease, had been confirmed in 32 counties.
Fortunately, most of the livestock infected with VSV recover from the disease with supportive care, said Maggie Baldwin, DVM, Colorado State veterinarian and member of the Colorado Veterinary Medical Association. But in some animals, infection and the clinical signs can result in decreased production.
The biggest impact to livestock owners during 2019 was likely the movement restrictions placed on positive or suspect premises, Baldwin said. This resulted in an inability to move animals to shows and events. When an outbreak is reported, other states also place movement restrictions on animals coming from VSV positive states, so that further restricted ability to move some horses and cattle.
"Many of our veterinarians and owners learned the importance of timely reporting VSV to the state veterinarian's office," Baldwin said. "VSV is a contagious disease, so it is
critical to report the disease immediately so that the animal can be quarantined. Additionally, many local shows, fairs, and rodeos instituted new entry requirements that required a health certificate be issued prior to the event to help reduce further spread."
VSV primarily affects cattle, horses, mules, donkeys, swine and occasionally sheep, goats, llamas, and alpacas.  Humans are rarely infected with handling infected animals. Key signs include excessive salivation, lesions in the mouth and nose, lack of appetite, lesions around the feet, lameness, and teat, prepuce, and ear lesions.
The transmission of VSV is not fully understood. "Insects such as sand flies, blackflies, and midges are thought to introduce VSV into populations of domesticated animals,"
said Baldwin. "Additionally, contaminated fomites such as food, water, and milking machines are also thought to play a role in transmission. VSV in saliva has been reported to survive for 3-4 days on milking pails, managers, and hay. Once VSV has been introduced into a herd, VSV can spread from animal to animal by direct
contact, often facilitated by broken skin or mucous membranes."
SAFEGUARDS
All owners and veterinarians should adhere to strict fly control in and around the premises. Specifically, care should be taken for proper manure management and elimination of fly breeding areas coupled with appropriate insecticide use for animals, barns, and outdoor areas.
Additionally, equipment, tools, and tack should not be permitted, Baldwin said. "If VSV is suspected, animals should be separated immediately and reported to the state
veterinarian's office. If an owner is participating in shows, fairs, and rodeos, the owner should check with the organizing entity ahead of time to understand health certificate requirements. A health certificate that is issued within 2-5 days prior to an event can be beneficial in helping to safeguard against VSV and reduce transmission."