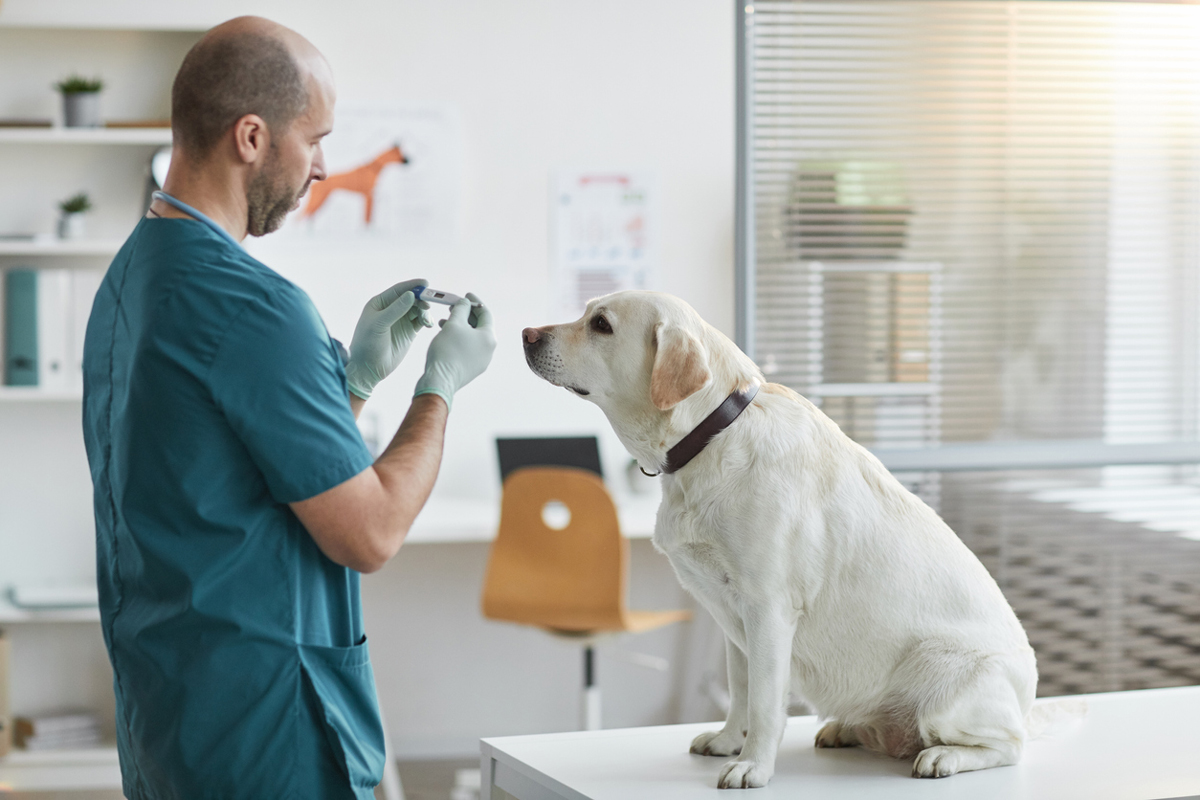 Weekly companion animal news: March 28, 2022
March 2022
Michigan veterinary telehealth bills garner big support and opposition
The Michigan House has approved two bills that would codify into law pandemic rules allowing veterinarians to hold a telehealth visit without having an in-person visit first, The Detroit News reports. Currently, without the prior establishment of an in-person veterinarian-client-patient relationship, veterinarians can only schedule telehealth visits in emergencies or when the case involves shelter animals. The Michigan Veterinary Medical Association has strongly opposed the new legislation, saying it would allow unscrupulous out-of-state veterinarians to provide subpar care and open the door to "pill mills." The association had been working on telehealth legislation, but "our bill has been hijacked by those looking to profit from Michigan consumers and deliver substandard care," said John Tramontana, CEO of the Michigan Veterinary Medical Association. But Molly Tamulevich, Michigan state director of the Humane Society, said the bills would increase access to veterinarians for animal owners who experience barriers to care such as lack of transportation and high costs.
Ukraine pet food company Kormotech and U.S. partners seek donations to help pets in the country
Ukrainian pet food manufacturer Kormotech is partnering with several U.S. organizations to expand its Save Pets of Ukraine initiative, which provides pet food and critical supplies to Ukrainian animal welfare organizations and pet owners. While many organizations are focused on helping people and pets fleeing Ukraine, relief is urgently needed for those remaining in the western section of the country, according to Kormotech. Pet food and supplies will be needed long-term, but the most urgent need now is cash donations so products can be purchased quickly in neighboring countries and shipped to Ukraine, company officials said. The company is partnering with Greater Good Charities, Phillips Pet Food & Supplies, the American Pet Products Association and others in the United States on the initiative. "With Kormotech's presence in the country and its partners' ability to source donations, Save Pets of Ukraine is uniquely positioned to help those remaining in Ukraine," according to the announcement.
U.S. pet owners spend more despite rising costs: Rover
Despite the rising cost of pet care, owners are still willing to spend big on their pets, a new report from the online pet service marketplace Rover shows. The report analyzed data from more than 1,000 U.S. dog owners. More than 70% of owners have spent more on food, treats, toys and veterinary visits, and 73% worry about prices continuing to rise, according to the report. Nutritious and fresh-ingredient food is a popular splurge item, with most pet owners willing to spend extra, the report shows. Other popular items are services like dog walking, environmentally responsible products and smart pet tech devices. The findings may suggest pets and their well-being "aren't discretionary expenses, but rather part of the mandatory family budget," said Kate Jaffe, a trend expert at Rover. Dog owners generally spend about $100 to $149 per month on their pet, though expenses vary by breed, according to the report. CNBC has more.
PIJAC changes name to Pet Advocacy Network
The Pet Industry Joint Advisory Council has rebranded as the Pet Advocacy Network, including launching a new website at petadvocacy.org. The organization lobbies policymakers in support of or in opposition to proposed bills and ordinances that affect its members. "This new name purposefully aligns with our role as a connector for the responsible pet care community to lawmakers, governing bodies and coalitions in the U.S. and worldwide advocating for the well-being of pets and the value of animal companionship," said Mike Bober, the organization's president and CEO.
Companion Animal Health will distribute HTVet point-of-care cancer test in the United States and Canada
Companion Animal Health, a division of the medical device developer and distributor DJO, announced a "strategic agreement," including an equity investment, with Israel-based HT BioImaging. Through the agreement, Companion Animal Health will co-brand and exclusively sell the HTVet product in the United States and Canada. The product enables non-invasive point-of-care cancer diagnosis, according to the announcement. It uses a technology called heat diffusion imaging, which recognizes cancerous cells based on their heat-flow properties. "HTVet is a cost-effective, safe and accurate tool for cancer detection and is a strong fit with Companion's broader mission to support the oncology continuum of care," said Craig Tockman, president of Companion Animal Health. The product will launch with a new co-branded name and will be available for sale later this year, according to the announcement.
FDB opens e-prescribing service to veterinarians
FDB (First Databank Inc.) announced that its e-prescribing network, FDB Vela, will now be available to the veterinary industry. Practices can use the network to electronically send prescriptions to pharmacies, and it can be integrated with practice information systems. "FDB Vela makes it possible for developers of veterinary PIMS to connect veterinary practices with participating pharmacies of all types, including major retail pharmacies and veterinary pharmacies, easing fulfillment of pet prescriptions for veterinarians, pet parents and pharmacies," according to the announcement. "This also opens a new source of prescriptions for many pharmacies and presents PIMS developers with new revenue-generating opportunities."
Petco is the first retailer to receive the American Humane Certified seal for high animal welfare standards
Petco has received the American Humane Certified seal, making it the first retailer to get the badge recognizing high welfare standards for animals in its care. To conduct its assessment, American Humane convened a "scientific advisory committee" of experts in animal welfare, behavior and other areas, which directed a comprehensive audit at Petco's pet care centers and vendor locations. "Petco is to be commended for proactively taking the next step to help ensure animals in their care are treated humanely and ethically," said Robin Ganzert, president and CEO of American Humane.
Terravet Real Estate Solutions announces Dan Feinberg as president
Terravet Real Estate Solutions, a veterinary real estate company, announced Dan Feinberg as the company's new president. In the role, Feinberg will be responsible for leading the valuation and underwriting as well as the transaction and due diligence on all properties the company acquires. He originally joined the company in 2017 as principal and vice president of finance and most recently served as managing director, where he oversaw due diligence and closing processes on more than 100 real estate transactions, according to the announcement.