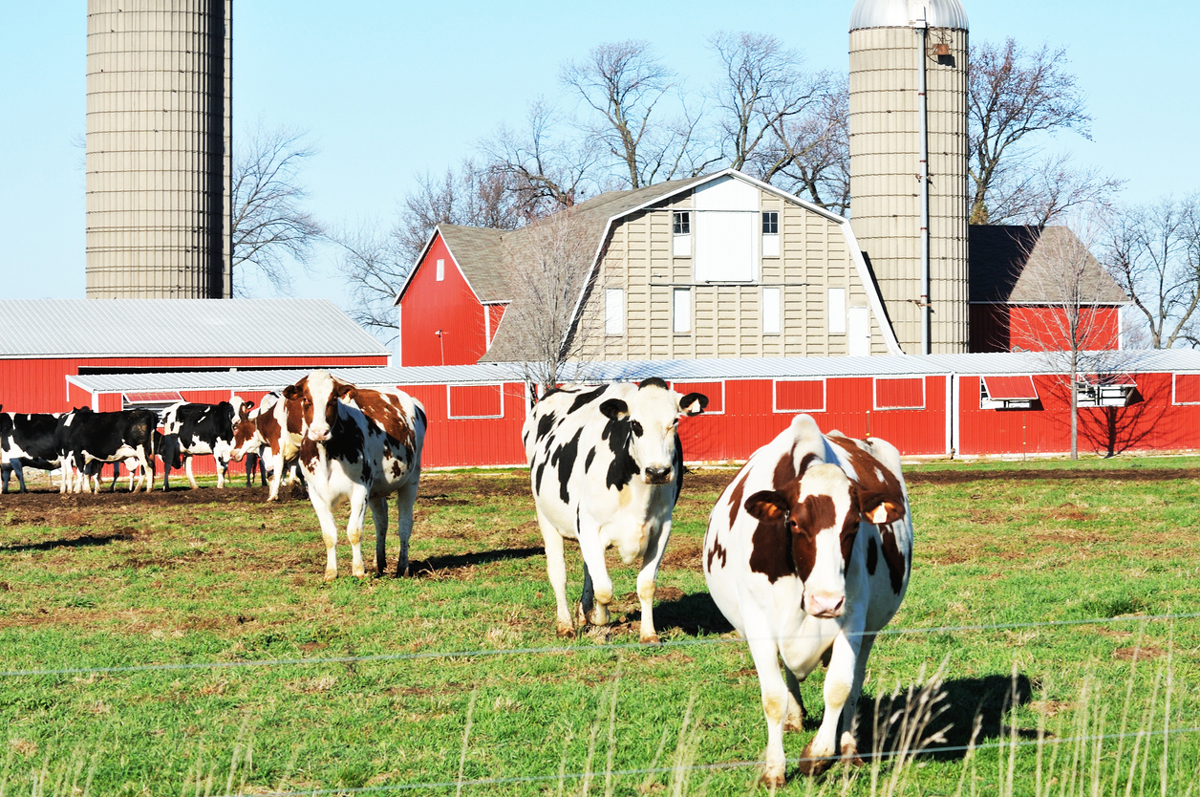 Weekly livestock news: January 10, 2022
January 2022
Biden administration plans $1 billion program to help small meat and poultry processors
The White House announced it would allocate $1 billion in funding from last year's $1.9 trillion pandemic relief law to independent meat and poultry processors. The move is part of an effort by the Biden administration to increase competition in the meat processing industry and lower prices for consumers, CNN reports. Beef prices in November were up 20.9% from a year earlier, according to the U.S. Department of Labor, and grocery prices were up 6.4%, the largest 12-month increase since December 2008. Through the new plan, USDA will provide up to $375 million in grants to independent processing plant projects, $275 million in partnership with lenders for loans and other support to increase access to capital, $100 million for workforce training, $50 million for technical assistance and research and development, and $100 million to reduce overtime inspection costs to help smaller processing plants.
Farmers expect higher costs as supply chain disruptions delay crop inputs and machinery purchases
Four in 10 large-scale farmers and ranchers reported facing difficulties buying inputs such as fertilizer and farm equipment parts, according to Purdue University's latest monthly Ag Economy Barometer survey. About 57% of the country's largest farmers said in the survey that they expect input prices to rise at least 20% over the next year, 10 times the usual annual increase. In last month's survey, 55% said they expected input prices to rise at least 12% in the coming year, Successful Farming reports. "Supply chain issues continue to haunt the agricultural sector," said economists James Mintert and Michael Langemeier, who oversee the barometer. "Forty-five percent of respondents said that tight farm machinery inventories impacted their machinery purchase plans, and 39% of producers in this month's survey said they've experienced difficulty in purchasing crop inputs for the 2022 crop season."
Texas Tech researcher wants to use virtual reality to simulate on-farm learning for students
A Texas Tech University professor wants to use virtual reality to help veterinary students learn about farm animal welfare. Nichole Anderson, an assistant professor of animal welfare, began the project at the University of Missouri and is continuing it at Texas Tech, using a $260,000 USDA grant. She and North Dakota State University assistant professor Christopher Byrd will investigate how students can gain on-farm experience through virtual reality modules focused on swine and dairy production systems, and welfare issues they may encounter working in the livestock industry. "Virtual reality is becoming common practice in medical teaching but has barely been utilized in agriculture," Anderson said. "VR will allow students to access an environment regardless of distance, weather, experience, biosecurity or any other factors that might make it difficult to visit in real life."
Israel-based SavorEat launches personalized 3D-printed burgers
Israel-based food technology company SavorEat has launched a plant-based burger using 3D printing, personalized for each customer. The burgers are made onsite by a 3D printer with cartridges containing oils and other ingredients. Customers can choose how much fat and protein they want in each burger, which takes about six minutes to cook, Reuters reports. The burgers are made with potato, and chickpea and pea protein, said Racheli Vizman, SavorEat's CEO.
Tyson Foods subsidiary Cobb-Vantress appoints former Elanco executive as president
Cobb-Vantress, a wholly owned subsidiary of Tyson Foods, has appointed Joyce J. Lee as its new president. Lee joins the company after serving as executive vice president and president of Elanco's U.S. pet health and commercial operations. She arrived at Elanco through its 2020 acquisition of Bayer Animal Health, where she was president of the North America segment. Lee also served in various roles at Zoetis, including executive vice president and area president of Canada and Latin America. At Cobb, she'll report to Tyson Foods' poultry group president, David Bray.
T Bar S Cattle Company named 2021 Breeder of the Year by American Gelbvieh Association
T Bar S Cattle Company was named 2021 Breeder of the Year by the American Gelbvieh Association. The family-owned company raises cattle for show and pasture. The Vehige family, which owns T Bar S Cattle, has been active in the AGA, the American Gelbvieh Junior Association and the Heart of America Gelbvieh Association. The AGA also recently named family-owned Powles Ranch Partnership as the 2021 Commercial Producer of the Year.