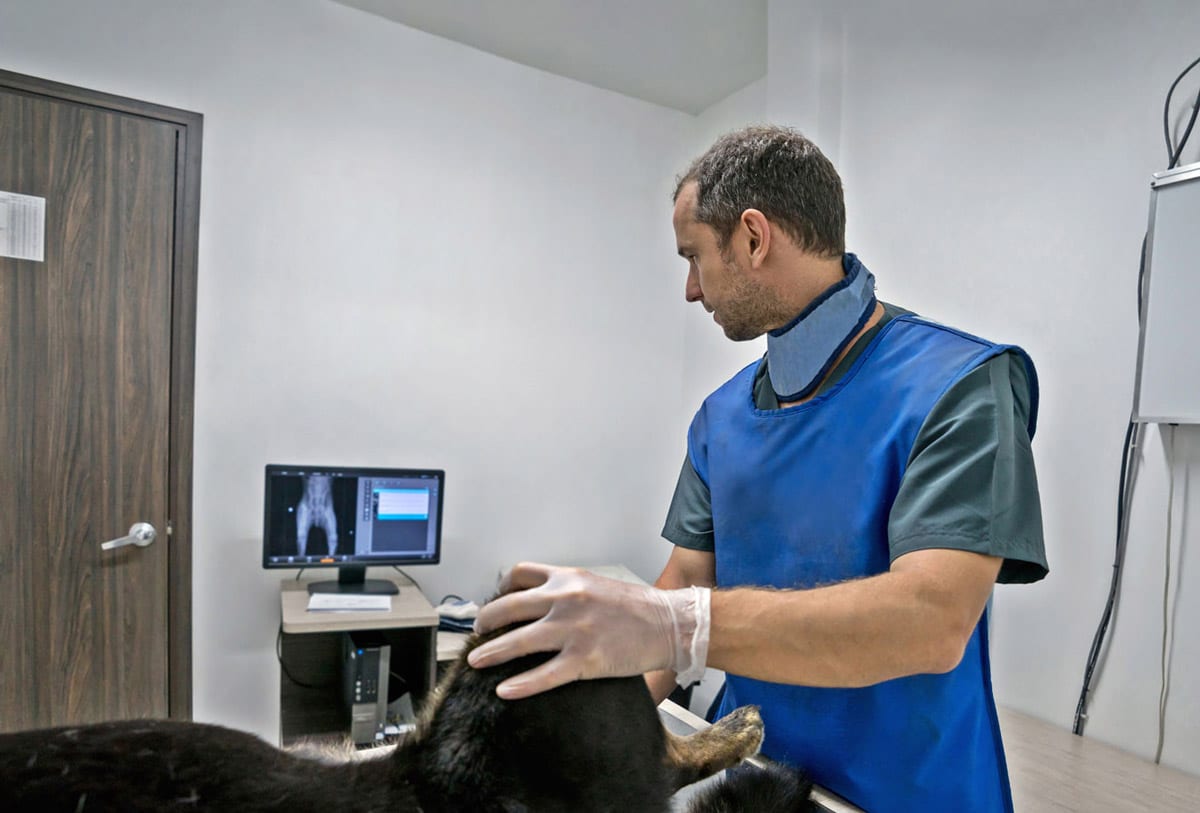 2019 Veterinary Capital Equipment Guide, Part 2
Companion
|
December 2019
Essential, advanced technologies – now more affordable.
If you're discussing new equipment with your veterinary practice customers – whether their current systems are wearing out, they're adding new services, they're renovating or expanding their practice, or they're about to build a new location – the following are five great reasons for them to invest in equipment NOW, before the end of 2019.
Tax incentives make it more affordable: Under IRS Section 179, veterinary practices can enjoy tax incentives on qualifying equipment purchased and put into service between Jan. 1 and Dec. 31, 2019. For instance, they can deduct up to $1 million in qualifying equipment.1 Nearly 70% of surveyed small businesses say they'll make the most of this rule.) 2
New products make it more affordable: Surprise! It now costs less to invest in advanced solutions. Many of today's technologies are quite affordable, especially compared to the models introduced 10 years ago. New versions of previously unattainable "big ticket" technologies offer exceptional diagnostic and treatment advancements at significantly lower prices.
They'll enhance patient care and set themselves apart in the local market: When veterinary practices invest in advanced solutions, they're showing local pet owners that they're devoted to the very best care for their beloved pets. If a new practice opens in town, you can bet they'll have the latest technology for diagnostics, treatment, and practice management. Being advanced keeps your customers competitive.
If they're hiring, they'll also have a competitive advantage: New veterinary school graduates and other talented professionals are looking for jobs with practices that use the most up-to-date, advanced equipment.
They'll enhance the value of their practice for a future transition: If a veterinarian is close to retirement or thinking about selling his or her practice, they may wonder, "why should I bother with new equipment?" Two reasons: they'll enhance the practice's value to potential buyers while they benefit from better tools in the meantime.
To help with specific options for capital equipment this year, Jeff Albachten, equipment solutions manager at Covetrus, explained what equipment sales reps are seeing in the market, from both a manufacturing and sales perspective. In addition, several veterinarians weighed in on the real-world importance of the latest advancements.
Veterinary Advantage is highlighting the top nine equipment categories in a two-part series. Dentistry, digital radiography, electrosurgery, hematology analyzers and IV pumps were covered in the October 2019 issue. This issue looks at laser therapy, lighting, monitors and ultrasound.
Laser Therapy
Laser therapy, once greeted with skepticism and low acceptance, is now becoming mainstream in our industry. "This category has been growing and really strong for a number of years now," said Albachten. "I was a sales rep in the early stages when it was less accepted in the veterinary world and among clients. But now, clinics are offering laser therapy more and more, and patients love it. Plus, equipment manufacturers continue to add more education, data, and protocols, as well as proof of what's working best, and what they're seeing. As a result, they continue to refine recommended best practices and staff education."
Thermal imaging is growing as a technique used in conjunction with laser therapy. "With a thermal image of the knee, for example, you can see the increase of heat, likely indicative of inflammation," said Albachten. "This gives you two benefits. First, you can diagnose and target a more precise location for laser therapy … directing its treatment in the exact problem area. And, you can use post-treatment ('follow-up') thermal heat images as proof that you're seeing relief in patients."
Albachten mentioned that until now, thermal imaging equipment has been on the high-end side cost-wise and used almost exclusively on the equine side. But now, "there are smaller units designed for use on companion animals, and the different options are more affordable," he said. "This is a great tool that gives you another way to implement diagnostics within the practice. You can show your clients the thermal image on a tablet, which prompts an entirely different level of conversation for client education, acceptance of your recommendations, and appreciation for how you're helping the patient."
Debbie (Gross) Torraca, DPT, MSPT,  CCRP, board-certified orthopedic clinical specialist emeritus, wizard of paws, totofit, told us: "Digital thermal imaging has been an asset to our busy rehabilitation clinic in determining primary, secondary and tertiary sources of pain, inflammation, and other considerations. DTI allows us to determine the source of the problem and treat with a multimodal approach using laser therapy/photobiomodulation as one of the tools. It is an absolute asset for the animals we care for, our staff and the clients' understanding of our treatment plan."
Jeff Smith DVM, CCRP, Middletown Animal Hospital, said they have a rural, mostly SA three-doctor practice, and love digital thermal imaging "because it provides information that no other imaging modality can provide: a look at what is happening physiologically in the patient's tissues. Inflammation, overuse, disuse, asymmetrical use, vasodilation, and vasoconstriction can all be seen thermographically. Interpretation is relatively intuitive – we are looking for asymmetry or unusual patterns – typically the L side serves as a control for the R side – EASY. Usually techs capture five images in 2-3 minutes, and the doctors view those images to help zero in on problem areas."
Middletown Animal Hospital veterinarians and staff see four main functions for the system:
Discover problems that were not suspected;
Confirm problems that were suspected;
Monitor progress of therapies and rehabilitation;
Show owners – in a manner they can actually see – what is happening in their pets!
"Thermal imaging has evolved dramatically in the last three years in terms of technical specifications, ease of use, and ability to share with clients – so if you have never seen DTI or even if you have seen analog thermal imaging before, be prepared to be impressed."
Distributor reps can help customers choose from laser therapy and thermal imaging options for their hospital, and most manufacturers will assist veterinary practices with training, implementation and safe practices. The best way to see how laser therapy works and introduce it as a service is to request an in-clinic demonstration.
Lighting
If your customer is getting ready to renovate or swap outdated lighting in the practice, you can help them start simply if their budget is tight, and then upgrade down the line.
"With light-emitting diode (LED) lighting quality at an all-time high, you can get by with a single-head surgery light (for instance) if budget is an issue," said Albachten. "You don't necessarily have to invest in dual-head lights now, while in the past the technology made it difficult not to do so. Rest assured that you won't be compromising your practice if you start with what you can. You'll still have an excellent light. This is also the case if you've just switching your lighting from halogen or tungsten technology to LEDs in your surgery and treatment rooms."
In short, due to the quality of LED technology, veterinarians have options that give them these benefits:
More effective patient care: LED lamps provide brighter, whiter light and reduce shadows, making it easier to see a patient's tissue color. Also, LEDs produce less heat, meaning less desiccation of tissue. (Hot halogen lights can hasten tissue deterioration.)
80% less energy use and cost: Because LED lights are more efficient at converting electricity to light, they drastically reduce energy usage and your bill.
No downtime due to bulb failure: LED lighting doesn't use traditional bulbs, so veterinarians won't experience an outage or need to change bulbs at inconvenient times. Professionally installed LED lighting lasts as much as 50,000 hours of use or more, resulting in a lower total cost over the life of the equipment.
Dr. Brian Graves, from Falmouth Veterinary Hospital in Maine, told us about his experience with LED lighting. "We did a remodel approximately five years ago to our waiting room/entryway," he said. "We installed LED canned lights and changed to LED bulbs for the lights that required bulbs. Also, all our ceiling lights in exam rooms, previously halogen lights, were replaced by LED's."
They saw two benefits:
Better quality of light and brightness for examining patients.
The state was offering energy rebates for changing out the fixtures which saved them money.
"Our dental suites have also been equipped with LED mounted ceiling lights that provide a very focal beam of bright light, which has improved visualization of the oral cavity," said Graves. "We also have a high-lumen LED surgical headlamp that's very helpful for some procedures. We plan to replace our surgery lights with LED when they run their course or have issues."
To help your customers see the difference, arrange a visit to a nearby clinic that has LED lighting.
Monitors
More and more practices are starting to connect the dots in monitoring a wider range of vital signs during patient procedures. And, they're embracing the best protocols for operating the equipment.
"In the past, we would meet with clinic teams that didn't truly understand the potential for mortality and morbidity during procedures if the team didn't have accurate data on all vitals, or they weren't operating the equipment correctly," said Albachten. "Some of the problems we've seen include a lack of training, incorrectly changing the barrel line or not changing it often enough, and not monitoring and replacing the canister absorbent."
In a rebreathing system, a patient is inhaling and exhaling anesthetic gas, said Albachten. "Some of this exits the system through the scavenger, while some is returned to the breathing bag and inhaled again along with fresh. However, when the team doesn't change the absorbent as needed, the body will reflectively gag because the patient is breathing high levels of CO2 while not getting enough oxygen. Unfortunately, sometimes that's interpreted as the patient getting light, so the team member turns up the anesthetic further, causing detrimental outcomes. If monitoring CO2, they will see those levels rising and know they have an issue.
"Fortunately, more practices are understanding that inconsistent or incomplete monitoring can not only cause immediate death but also a reduction in lifespan and quality of life."
To cover all bases and protect patients, veterinarians should look for equipment that helps monitor these critical indicators:
Anesthesia: Go beyond measuring breaths per minute and heart rate. You want equipment that provides highly accurate multi-parameter levels.
ETCO2: Equally important, you want to measure a patient's breathing/ventilation during anesthesia… and today's ETCO2 units are easier to operate, more reliable, and reasonably priced. You can say goodbye to older models with tricky, expensive gas calibrations and fragile sensors.
Pulse Ox: Now a standard practice, you can evaluate your patients' fluid status via PVI (Pleth Variability Index) technology that has eliminated the old problem of "locked numbers," where you could lose the signal just when an animal starts to have issues.
Blood pressure: You'll be amazed at the technological advancements that make BP readings more reliable through automation.
Albachten added: "In the case of monitors, clinics often stick with what they have until the units break or a battery needs replacing. But quite often, by then the machines are not performing at top levels. It's better to upgrade before getting to that point."
Dr. Garret Pachtinger, DACVECC, COO of VETgirl, said monitoring of the emergency patient can be one of the most challenging aspects in veterinary medicine, but can also be one of the most rewarding. "Valuable monitoring tools include pulse oximetry, blood pressure monitoring, end-tidal CO2, and electrocardiography," said Pachtinger. "These monitoring devices are not only non-invasive, but they provide valuable, real-time information for patient assessment and to improve patient care."
Ultrasound
Ultrasound is one of Albachten's favorite equipment categories because of the information it provides. "I love ultrasound because image quality continues to get better and better," he said. "The learning curve is shortening for practice teams because they can see a clearer picture. This has been a big shift in recent years."
"In addition, I'm seeing a rise in interest because ultrasound technology is getting into smaller and smaller spaces for diagnostics; to the point where they could go smaller but don't need to."
Albachten added that this is an area where you get exactly what you pay for. "You could pay $5,000 for a unit or up to $100,000," he said. "But very few practices need to spend $100,000. It's probably overkill."
"We're starting to see clinics choose less expensive models that offer unbelievably great quality. In 1995, what would have cost $30,000 is now available for just $5,000-$10,000 with better imaging and functionality."
Veterinarians should look for ultrasound companies that offer training along with the ultrasound purchase. Many companies offer "try before you buy" so customers can see how they work and understand the possibilities.
Pam Foster
Pam Foster is a certified SEO copywriter and content-marketing writer specializing in the veterinary industry. VeterinaryCopyWriter.com.
1. www.irs.gov/newsroom/new-rules-and-limitations-for-depreciation-and-expensing-under-the-tax-cuts-and-jobs-act
2. www.libertycapitalgroup.com/small-business-loans-blog-archive/2019-guide-to-irs-tax-rule-section-179-for-small-business/ (As per a survey that was done by the National Federation of Independent Business or NFIB for short, almost 70% of small businesses are planning on taking advantage of this tax code.)
Photo credit 1:  istockphoto.com/andresr
Photo credit 2:  istockphoto.com/andresr
Photo credit 3: istockphoto.com/zoranm