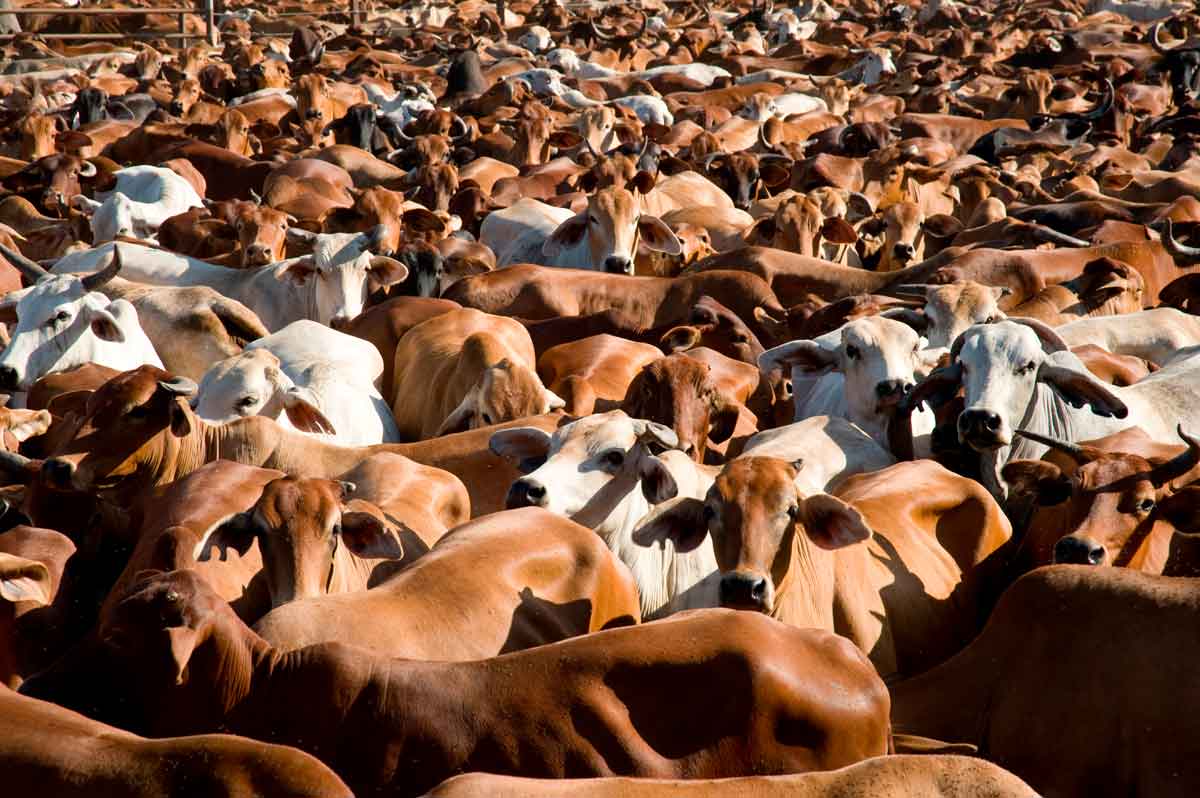 70+ Years of Battling Brucellosis
Efforts at eradicating Brucellosis have been successful in the United States, but the battle continues in some regions.
The National Brucellosis Eradication Program in cattle is one of the great successes of animal health – saving cattle producers an estimated $80 million annually.1
In 1956, there were 124,000 affected herds in the United States. Today, the disease is virtually eliminated in domestic livestock.1 Surveillance and vaccination programs even eliminated the need for mandatory vaccinations in most states.
"The livestock and dairy industries and the American consumer have realized great financial savings from the success of the Cooperative State Federal Brucellosis Eradication Program," said Kathy Simmons, DVM, the National Cattlemen's Beef Association's (NCBA) Chief Veterinarian.
Those savings are the result of prevented abortions, weak calves, retained placentas and reduced milk production that can result from Brucella abortus infection. Otherwise, there are few outward signs of infection. Calves from infected cows may have latent infections that aren't detected until they become pregnant and experience abortions or retained placentas. In addition, the disease is transmissible to humans where it can cause fever, headaches and weakness.
Disease transmission
Brucellosis is spread by the bacteria, which makes the disease nearly impossible to completely eliminate. Today, the biggest risk of brucellosis to livestock in the United States is wild elk and bison that harbor the disease in the Greater Yellowstone Area.
Brucellosis is endemic in some non-domesticated bison and elk herds in the United States. Transmission of B. abortus to domestic cattle herds is uncommon but has occurred in several cattle herds commingling with infected elk in the Yellowstone Park area, which includes northwestern Wyoming, southwestern Montana and eastern Idaho.
"Even the Yellowstone states are considered brucellosis free," said Randall J. Berrier, DVM, senior vice president – Scientific Affairs at Colorado Serum. "Those states have ongoing surveillance in the high-risk areas, or DSA (designated surveillance areas). Most animals are detected through blood testing or market testing at a sale barn or slaughter facility. Very rarely are cases identified because of an abortion."
Outside the Yellowstone area, transmission is rare. Since 2010, Montana found just nine brucellosis-affected herds (three bison and six cattle). State reports indicate all of the herds were presumably infected from exposure to infected wild elk.2
Simmons said that other species of wildlife are more resistant but can become transiently infected with the Brucella organism. Predators and scavengers – such as coyotes, crows, vultures and bears – are not often infected and are not a high risk for shedding the bacteria. However, predators can serve as mechanical vectors for disease by dragging infected tissues, placenta and fetuses away from abortion sites.
"The USDA's Cooperative State Federal Brucellosis Eradication Program has made huge progress in eliminating this disease from most of the country." Simmons said. "Currently all 50 states, Puerto Rico, and the U.S. Virgin Islands are considered Class Free for brucellosis. Brucellosis is present in less than one animal per million in the national beef and dairy cattle herd."
Why eradication?
There is no practical treatment for brucellosis – making control the industry's best option for reducing the risk of disease. In addition to testing and surveillance, vaccination of heifer calves helps increase resistance to infection.
"The strain we use today in the vaccine is RB51, which is a rough strain that allows animals vaccinated to test sero-negative for the bacteria," Berrier said. "It has the added benefit of being safer for humans if handlers are accidentally exposed to the vaccine. The RB51 strain is very good at preventing abortions, and – in so doing – prevents the spread of disease. Otherwise, efficacy is similar to the old strain 19 that was phased out in 1996 because it would cause vaccine-false positives."
Most vaccinations are actually administered in California, which is one of the only states that still mandates brucellosis vaccination for dairy cattle. Brucellosis is still a problem in California due to raw dairy products (primarily cheese) coming in from Mexico.
Future research
The USDA Animal and Plant Health Inspection Service (APHIS) is contemplating a policy change to allow animal health researchers to conduct brucellosis studies on cattle and other large animals that cannot easily be housed indoors.
This would make research on new vaccines easier to conduct, Simmons said.
"Large animal studies with Brucella abortus and Brucella suis using outdoor containment spaces provide valuable information to prevent the transmission of disease from wildlife reservoirs to livestock and can be used to explore improved brucellosis vaccine for cattle as well as vaccine development and delivery for larger wildlife species, such as elk," she said.
International considerations
Sales of the vaccine in other countries have picked up in the last five to 10 years. The disease is a much bigger concern in countries outside the United States, Berrier said.
"Things are improving internationally with the use of vaccination, testing, culling and quarantine measures," he said. "It's easier to export livestock or livestock products if your country is free of brucellosis. To achieve that, by OIE (World Organisation for Animal Health) standards, the country must discontinue vaccination and be disease-free for three years. I don't know if this is a realistic approach for the U.S.  It's been tried in the past and the disease finds a way back into the country."
1 USDA Animal and Plant Health Inspection Service. National Brucellosis Eradication Program. June 2, 2020. Available at: aphis.usda.gov/aphis/ourfocus/animalhealth/animal-disease-information/cattle-disease-information/national-brucellosis-eradication.
2 USDA. Review of Montana's Brucellosis Management Program, 2019. June 2019. Available at: aphis.usda.gov/animal_health/animal_diseases/brucellosis/downloads/2019-brucellosis-program-review-report.pdf.
Photo credit: istockphoto.com/JohnCarnemolla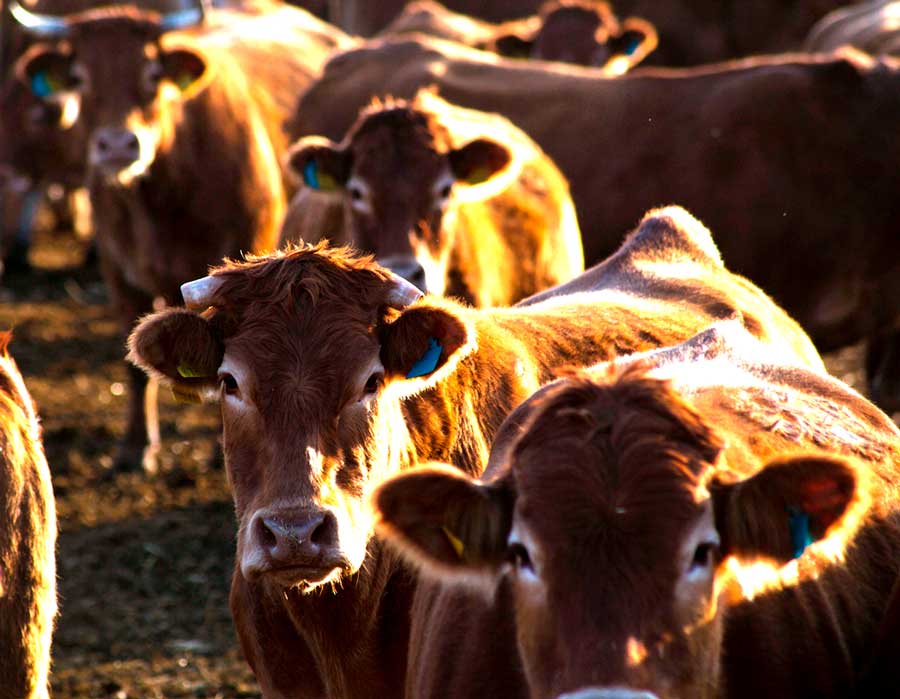 Key points
1
Brucellosis is a contagious disease most often found in ruminant animals and swine.
The disease is transmissible to humans.
The U.S. National Brucellosis Eradication Program began in 1954 to eliminate the disease in cattle and bison.
The program largely achieved its goal by the early 2000s.
Annual losses from lowered milk production, aborted calves and pigs, and reduced breeding efficiency have decreased from more than $400 million in 1952 to less than $1 million today.
Photo credit: istockphoto.com/erdinhasdemir