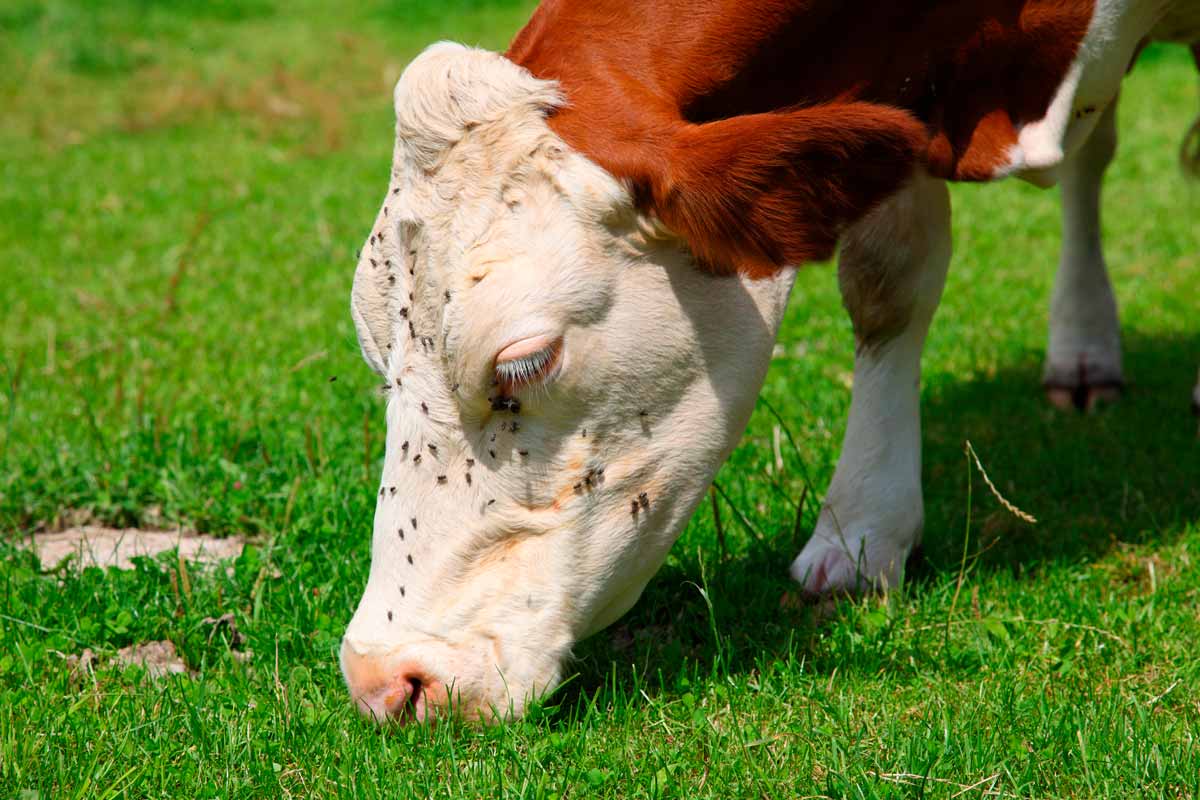 A New Treatment Option for Anaplasmosis
Enrofloxacin receives conditional approval to treat clinical cases of anaplasmosis in cattle.
Anaplasmosis has been a thorn in the side of U.S. cattle producers for hundreds of years. New research and treatment options are helping make the enduring threat of disease more understood and easily managed.
"For producers, their first experience with anaplasmosis is often a dead cow," said Kathryn Reif, MSPH, PH.D., assistant professor in the Department of Diagnostic Medicine/Pathobiology in the College of Veterinary Medicine at Kansas State University. "Most infected cattle don't succumb to death but remain persistently infected and chronic carriers of the pathogen. This can lead to subsequent transmission events through ticks or mechanical vectors like flies or even blood-contaminated instruments."
The disease is caused by the bacteria, Anaplasma marginale, which live in the red blood cells of cattle. Massive destruction of red blood cells infected by the bacteria can cause the animal to become severely anemic.
This transmission process helps explain the persistence of the disease, which has been confirmed in 48 states but is variable based on geographic location. The disease is endemic to the Southeast United States. Recently Reif participated in a study that showed up to 47% of beef cattle herds in Kansas were actively infected with anaplasmosis. In contrast, about 90% of beef cattle herds in Arkansas are infected.
"That doesn't mean all animals within a herd are infected," she said. "Incidence can vary quite dramatically. At the herd level, we know those herds are infected and have the potential for transmission to occur."
Living with lasting infections
The long-term consequences for cattle infected with anaplasmosis are less well understood but are likely consequential.
"In persistently infected animals, there's a potential for production parameters to be affected, for example, weight gain or milk production can be lower," she said. "Anecdotally, cow/calf operations report more open or aborted calves in anaplasmosis-positive cows."
In 2021, Reif's group studied anaplasmosis in adult beef bulls and found that animals clinically positive for anaplasmosis became unsatisfactory breeders for extended periods of time, from several weeks to several months.
"Bulls with clinical anaplasmosis failed standard breeding soundness exams for several weeks to several months," Reif said. "Although most of the bulls in this study regained breeding soundness, some took longer to recover than the normal re-check recommendations."
This could have important implications for bulls that are moving from non-endemic areas to an endemic herd. Poor pregnancy rates are often attributed to the cow. However, a bull newly-infected with this pathogen may be the real reason for poor pregnancy rates.
Disease prevention
The best way to prevent anaplasmosis is to use careful processing procedures to help limit the spread of the disease. It can be carried from animal to animal with vaccination needles or dehorning equipment. Reducing populations of external parasites and biting flies also can help limit the spread of disease.
Controlling disease
There are no products approved for the elimination of anaplasmosis infection or prevention of infection. The limited options make effective treatment important. Typically, anaplasmosis is controlled with chlortetracycline (CTC) fed through mineral or blocks to pasture cattle, an option that now requires producers to have a valid Veterinary Feed Directive (VFD).
"The use of CTC products is for control of active anaplasmosis," Reif said. "It's not approved for the prevention of infection. A couple of decades ago, and prior to the VFD, common recommendations were to just feed CTC for 60 to 120 days and anaplasmosis will be gone from your herd. That's unlikely to be the case these days, especially at the current FDA-approved dose."
Reif recently completed a year-long study with calves infected with different strains of anaplasmosis to examine the susceptibility of different A. marginale strains to in-feed CTC. Tentative results show the "contemporary" strains were less susceptible to the CTC than the "historic" strains.
Traditionally, producers also turned to injectable oxytetracycline to address clinical signs of anaplasmosis – including weakness, anemia, and rapid weight loss. Recently, Baytril® 100-CA1 Injection (enrofloxacin) received conditional approval from the U.S. Food & Drug Administration (FDA) to treat anaplasmosis in cattle.
"Tetracycline products don't kill bacteria. They pause the bacteria in place and wait for the animal's immune system to catch up," Reif said. "Enrofloxacin is bactericidal and can directly kill A. marginale. With this, the animal may have a better shot of pulling through the clinical phase of this disease. Currently, only one enrofloxacin product has a specific label indication for the treatment of clinical anaplasmosis. No injectable oxytetracycline product has a specific label indication for treatment of clinical anaplasmosis."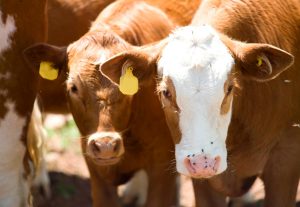 Key points
Conservative estimates put U.S. anaplasmosis costs at $300 million.
Until 2020, only oxytetracycline injectables had an indication for the treatment of anaplasmosis.
Now, Baytril 100-CA1 Injection (enrofloxacin) is conditionally approved by the FDA for treatment of clinical anaplasmosis in replacement dairy heifers under 20 months of age and all classes of beef cattle except beef calves less than 2 months of age and beef bulls of any age intended for breeding.
Photo credits:
istockphoto.com/JH-Photo
istockphoto.com/torwai