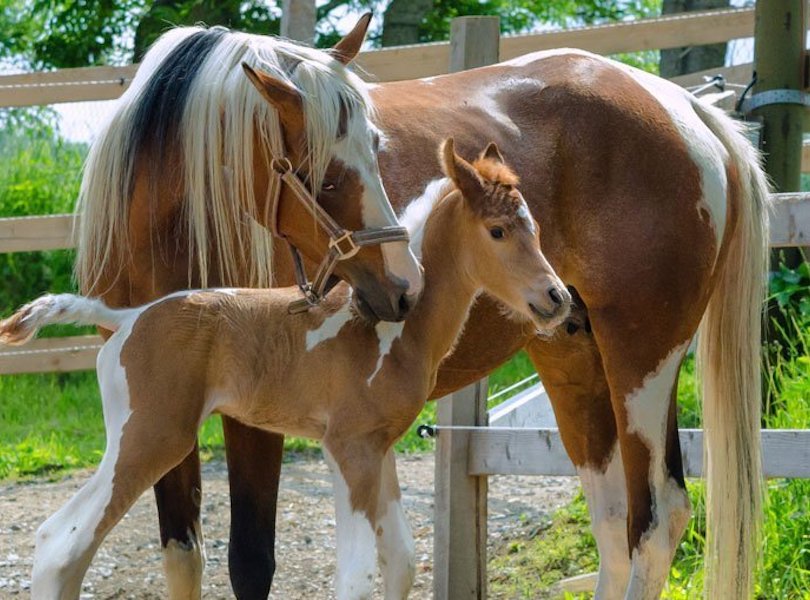 AAEP Publishes Rotavirus Guidelines
The comprehensive guidelines provide information on the identification, management, and prevention of Rotavirus.
The American Association of Equine Practitioners (AAEP) has published on its website comprehensive guidelines for the identification, management, and prevention of rotavirus, a leading cause of diarrhea in foals up to six months of age at horse breeding centers worldwide.
Published as a PDF file, the Rotavirus Guidelines document summarizes the disease's clinical signs, risk factors, diagnostic methods, control measures, biosecurity issues, and other management protocols.
The guidelines were created at the request of the AAEP's Infectious Disease Committee by Roberta Dwyer, DVM, MS, DACVPM, equine extension veterinarian and professor at the University of Kentucky; and Ashley Whitehead, DVM, BSc, DVSc, DACVIM, senior instructor in equine clinical sciences at the University of Calgary. Drafted guidelines were then reviewed and approved by the committee and the AAEP's board of directors, according to a release.
"Foal diarrhea remains a disease of enormous significance to the horse industry," said Dr. Dwyer. "Rotavirus is one of the most common pathogens in major breeding areas worldwide. Early recognition, diagnosis, treatment and biosecurity in cases of foal diarrhea are key to minimizing disease impacts to breeding farms."
View the Rotavirus Guidelines or save them to your phone or tablet for future reference at aaep.org/guidelines/infectious-disease-control/using-guidelines. In addition to rotavirus, AAEP guidelines for 17 other equine infectious diseases are available through the site.