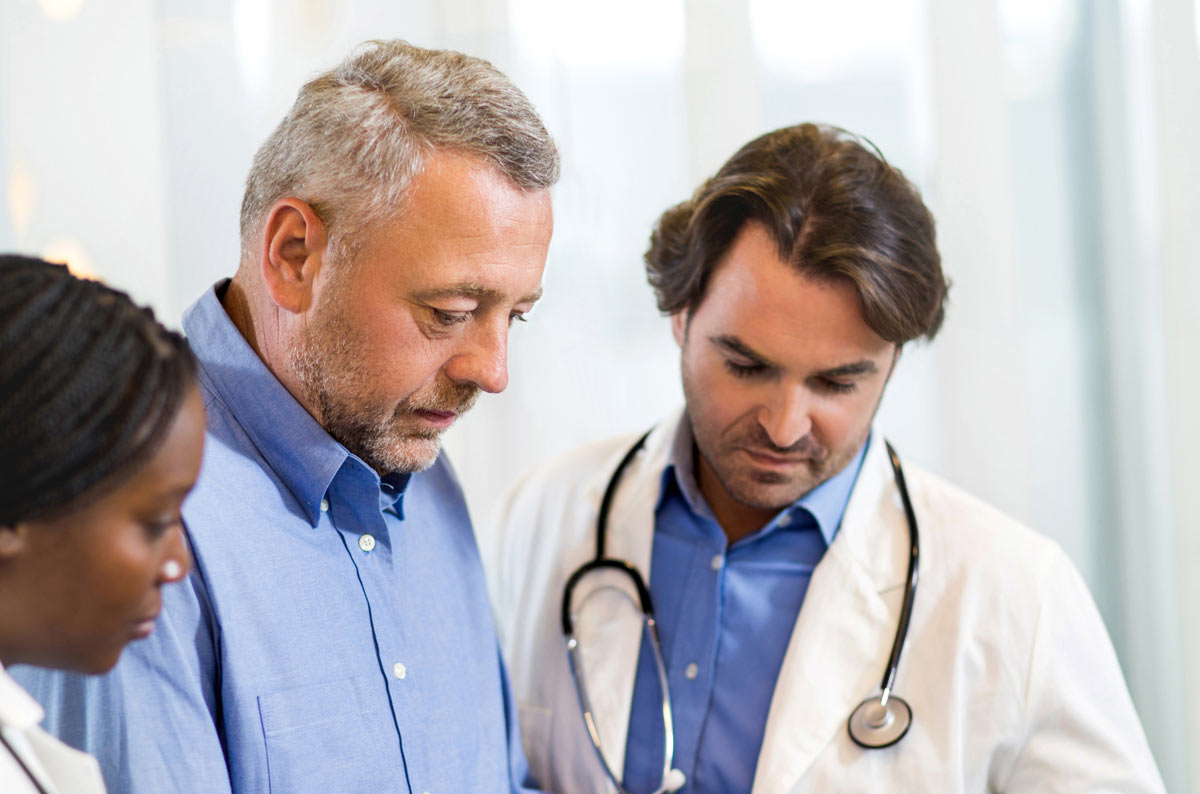 Behind the Scenes with a Veterinary Hospital Manager
The role of veterinary hospital manager has evolved into a critical part of a veterinary hospital's business operations.
A lot has changed in veterinary medicine over the last three decades. Look no further than the role of veterinary hospital manager. Today, veterinary hospitals recognize the need for a full-time manager, a dedicated person with that expertise, said Veterinary Hospital Managers Association Executive Director Christine Shupe, CAE.
It wasn't always that way. "In the past, it was more common for veterinarians to also handle the business side of the practice, even though most of them do not have a business background," Shupe said.
Having a professional business manager in a practice has a double benefit, according to Shupe: It puts someone with business knowledge and experience in charge of day-to-day operations while freeing veterinarians and technicians to focus on providing pet care. The practice operates more efficiently because everyone's skills are utilized to the highest level.
Another change with the position has been more people entering the profession with management experience and training. "Thirty years ago, practice managers almost always grew from within – they were kennel attendants or veterinary technicians who transitioned into a management role, and learned management skills on the job," Shupe said. "It is becoming more common for people who have already worked in management in human health care or other professions to learn the specifics of animal health care to pivot to veterinary management."
Increasing knowledge
In 2022, the role of veterinary hospital manager celebrated an anniversary of sorts. The Certified Veterinary Practice Manager (CVPM) program marks 30 years of recognizing the knowledge and experience of veterinary management professionals. The Veterinary Hospital Managers Association (VHMA) members realized in 1989 that veterinarians and practice managers had an increasing need for a means to ensure managers had the knowledge and experience necessary to manage the complex business of a veterinary practice successfully. A committee was formed to develop a certification program.
"In the three decades since this program was created, the CVPM credential has become recognized by practice leaders and others in the veterinary industry as proof of professional achievement and excellence," said Shupe. To achieve CVPM certification, a practice manager must have at least three years of professional experience, have earned a significant number of college credits in related areas of study, and show proof of remaining current in best practices through continuing education. They also must demonstrate extensive, relevant knowledge by passing the certification exam.
Proving their worth
When Sally Price, BS, DVM, CVPM, FFC, first entered veterinary medicine in 1991, the person who often maintained "the books" was the doctor's wife or a family member. It was a part-time job, and they were doing it reluctantly. "It was not considered its own sphere of veterinary medicine," said Dr. Price, a veterinary surgeon who runs two nonprofits and a former practice manager and owner. Mark Opperman (founder of the VHMA) and the establishment of the CVPM program helped change that, Dr. Price said.
Today, managers and administrators are responsible for everything from recruitment to HR practices, to good stewardship of funds, to good business practices and training. Now, managers have so much to do related to jurisprudence, regulatory, and risk management. And they are largely responsible for a practice's culture, Dr. Price said. "If someone shows up with a clipboard to conduct an inspection, whether or not that regulatory agent leaves with a smile on their face, you have the practice manager to thank for that," she said. "And they are the connection between the client-facing folks in the front of the house and the back of the house. The practice manager is the glue that holds all of that together. It's not a part-time endeavor; it's a full-time role of its own."
Not having a veterinary practice professional dedicated to managing the business functions of a practice or clinic can have serious repercussions, Dr. Price said.  "I was at one practice with $20,000 worth of AR (accounts receivable) on the books. That would have been enough to give everyone in the building a raise! There was an issue when a doctor contacted me for help on a board complaint. This issue had nothing to do with their practice of medicine, which was beyond reproach. It had everything to do with regulatory and operations – things that should have been managed by another professional."
In her role running the East Cooper SPCA Shelter Services consultancy, Dr. Price has performed surgeries and provided veterinary services in many different places. Knowing there is a strong veterinary management professional in charge of regulatory and compliance reduces her stress considerably. "When I walk into a practice that is well-managed – a tightly run ship with a strong practice manager at the helm – I absolutely relax and can focus on the medicine and surgery, and the pet absolutely benefits from that."
The skills required to excel at practice management are constantly evolving, which is one of the reasons why those with CVPM certification must be re-certified every two years, Shupe said. Two of the biggest areas of change Shupe highlighted are marketing and technology.
"Practices have to be much more proactive with marketing than they used to be because there is significant competition for veterinary services," Shupe said. "Here's one example: Clients used to rely solely on their veterinarians to diagnose special nutritional needs and provide food that meets that need. Now, people can consult the internet and pick up specialty diet foods at a store or online. Managers must use marketing to reinforce the value of consulting with a veterinarian who examines the pet and then supervises progress. Another aspect of marketing is strategic pricing – making veterinary care affordable while providing a spectrum of care that services the pet's best interests."
Jessica Speas said technology has greatly changed how practices function. "We must be adaptive and responsive to client demands and how clients want to do business with us," she said. "There is always new software, platforms, and tools being developed."
Staying current with technology goes hand-in-hand with meeting customer demands, Speas said. "Regardless of generation, everyone is an instant gratification consumer now," she said. "Managers need to make it as easy as possible for people to do business with our practices or hospitals, or they will find a place where it is easier."
Demands include conveniences such as being able to pay with a phone app, or by text, the ability to schedule appointments electronically, even after business hours, and to request prescriptions, said Speas, who has been a practice manager for nearly 20 years and earned CVPM certification in 2010.
The pandemic and practice managers
Paul Miranda, CVPM, operations support manager, west, for NVA Compassion First and a former practice owner said the last two years have forced the profession to rethink how medicine is practiced and how veterinary practices support their patients and people. "They have forced us to pivot pretty quickly so we can still support our patients while also keeping our employees safe," she said. "This has been like nothing I've ever experienced in veterinary medicine – we have been forced to rethink everything we've been doing."
Miranda said some of the innovations and efficiencies learned would likely continue to be used by the industry regardless of COVID. Healthcare rechecks, for example, may stay virtual in some situations. "But I am looking forward to when clients can be fully back in our hospitals," Miranda said. "The connection a client makes with a veterinarian is hard to get over a telephone. This has been one of the biggest challenges we've had over the past couple of years."
As in just about every profession, it's been hard and demanding and exhausting dealing with COVID, including health concerns for clients and co-workers and their families, and evolving regulations, Speas said. "Added to that, the demand for veterinary care is higher than ever. We have been able to stay open, so I feel fortunate in that regard, but it has been an incredibly challenging time."
A day in the life
As Crescenta Cañada Pet Hospital's administrator, Speas said her day-to-day responsibilities involve taking care of the behind-the-scenes tasks, and the operational and business side of things so that her team can take care of the pets. There's a lot of variety in what that entails day-to-day. "One thing I do frequently is tracking many KPIs – Key Performance Indicators – to look for areas where we excel and where we need to improve." But Speas is game for whatever needs to be done to deliver patient care. "I once stayed in a bathroom for a few hours, keeping it as warm and steamy as possible with a little puppy who had pneumonia and needed the extra humidity to help him breathe."
As operations support manager, west, for NVA Compassion First, Miranda typically travels to NVA hospitals three days a week, so his daily responsibilities vary. "My role is really supporting our employees, medical directors, and hospital directors in whatever it is they need. Sometimes it can be financial conversations. Sometimes we talk through efficiencies they need to find or other challenges they are dealing with."
Photo Credit: istockphoto.com/BraunS