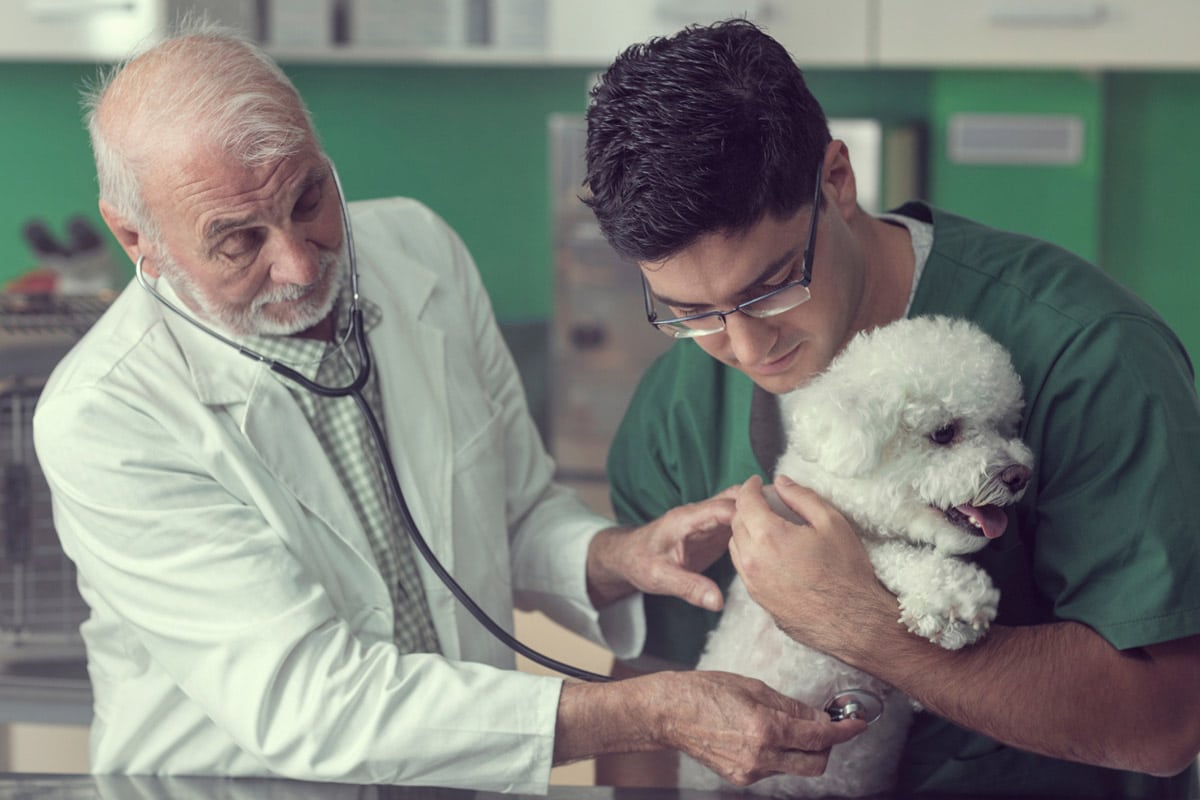 Boomers and Millennials
Companion
|
Inside Sales
|
April 2019
How you can help veterinary practices customize their services and communications to meet the needs of two very different customer bases.
I encourage you to investigate some of the most recent AVMA, Animalytix, Packaged Facts, and Today's Veterinary Business information that is being presented to our industry. These companies have joined forces and data sets to paint the picture of our industry and the challenges that your customers face daily. These data-rich companies are presenting the "Industry Insight & State of the Profession Seminar" at both VMX and Western States veterinary conferences. I recently attended the VMX presentation and the information provides great context for the macro view of our industry and the current plight of the veterinary practice.
Examining growth, and decline
It was recently reported that veterinary visits are declining. While there are multiple thoughts as to why the visits are declining, there is no real solid proof of any theories yet. The good news is that the average spend per visit is up, which helps alleviate some of the financial burden associated with declining visits. Fee increases and product price increases may account for some of the lost revenue from reduced visits – there is a fine line between charging correctly for your veterinary services and pricing yourself out of the market.
It was also reported that the industry is growing at a very marginal rate. Low-cost veterinary service providers are growing at a rate that eclipses the growth rate of the majority of typical veterinary practices in the country. The low-cost provider growth rate is only rivaled by that of the largest of the large practices and hospitals in the United States. This means that most of the practices are potentially losing ground to the folks on the very ends of the veterinary services bell curve. What can you do to assist your key customers that reside in the middle?
Have you thought about the fact that your customer must grow their business and maintain their customer base in order for them to remain good quality customers for you? It really is the domino effect at work – if your customer's clients start to decline, then your business declines. If your customer's business grows, then it stands to reason that your business will grow as well. How can you affect these outcomes for both you and your key customers?
Generational pulls
Winning the loyalty across generations can be difficult. We know that the largest amount of expendable cash resides in the baby boomer and millennial generations today; these are two of the largest generation groups alive today.
The baby boomer generation seems to control most of that expendable cash, and also tends to be more loyal to service providers they trust. I'm not saying that price is no object for this group. As a whole, the baby boomer generation is known for being somewhat conservative with their spending, but they can be very loyal to those that they perceive to provide value. They are also very loyal to those that they trust.
Millennials, on the other hand, can be viewed as brand loyal, but they tend to put added emphasis on the customer experience and the perception of value and quality when it comes to service providers. There seems to be a trend of less loyalty towards service providers by millennials when comparing them to the baby boomers. The challenge for the veterinarian is to provide quality service at a price that translates to value for both generations, while focusing heavily on the customer experience.
The patient can no longer be the sole focus of the practitioner. There is a treatment regimen that needs to be developed and followed for every customer as well. Assisting your customers in navigating this new wrinkle in their business can position you as the expert they need to partner with.
Communication styles
Communication is one of the best values that a practice can provide to a client, and I'm not referring to reminder cards and phone calls prior to the patient's appointment. Help your customers identify their clients and assist them with an offering of various communication styles to their different clients. Allow clients to choose text versus calls, emails versus cards, social media versus newsletters, etc. Personalize a communication style for each client and record their preferences in the practice management system. You may be able to provide training on each of these communications styles and introduce resources to make it easy for the practice to communicate via the selected tools.
Once the communication offering is determined, offered, recorded, and successfully implemented, it is time to define the value that the practice brings. What can the practice provide to their clients that can be perceived as an extra value? There's no sense in disputing the value that the veterinarian and their staff provide to their patients, and consequently, their clients.
In almost every survey that I have read, the veterinarian is the single most trusted source of information when it comes to a pet's health and wellbeing. Being a trusted source has almost become table stakes, so what other value can your customers provide to their clients? Are there free goods, samples, promotional items that you can bring to the mix for your customers to offer to their clients? Is there a way you can assist your customers in providing a comparison of themselves to the competition in the area? Compare the level of service, the staff expertise, the undivided attention, and the knowledge of the patient and the client, to that of the low-cost providers, the big box stores, Dr. Google, and anywhere else that they will be treated as a number and not a valued customer.
Help your customers understand their market and the ever-changing demographic of their own business and the factors that influence the constant change. Make recommendations for communication and campaigns. Set goals for these campaigns. Assist with sponsorship, marketing, and training in exchange for more business and continued loyalty to you.
Become more in tune to the most recent challenges of your customers and become the partner that they need in order to continue to grow and navigate beyond these challenges. It is not just an accepted fact that the big will only get bigger and the cheapest will continually steal business. Defend their business and your business. Work on creating more loyal customers by helping them to become more relevant to their clients in ways that resonate with the clients.