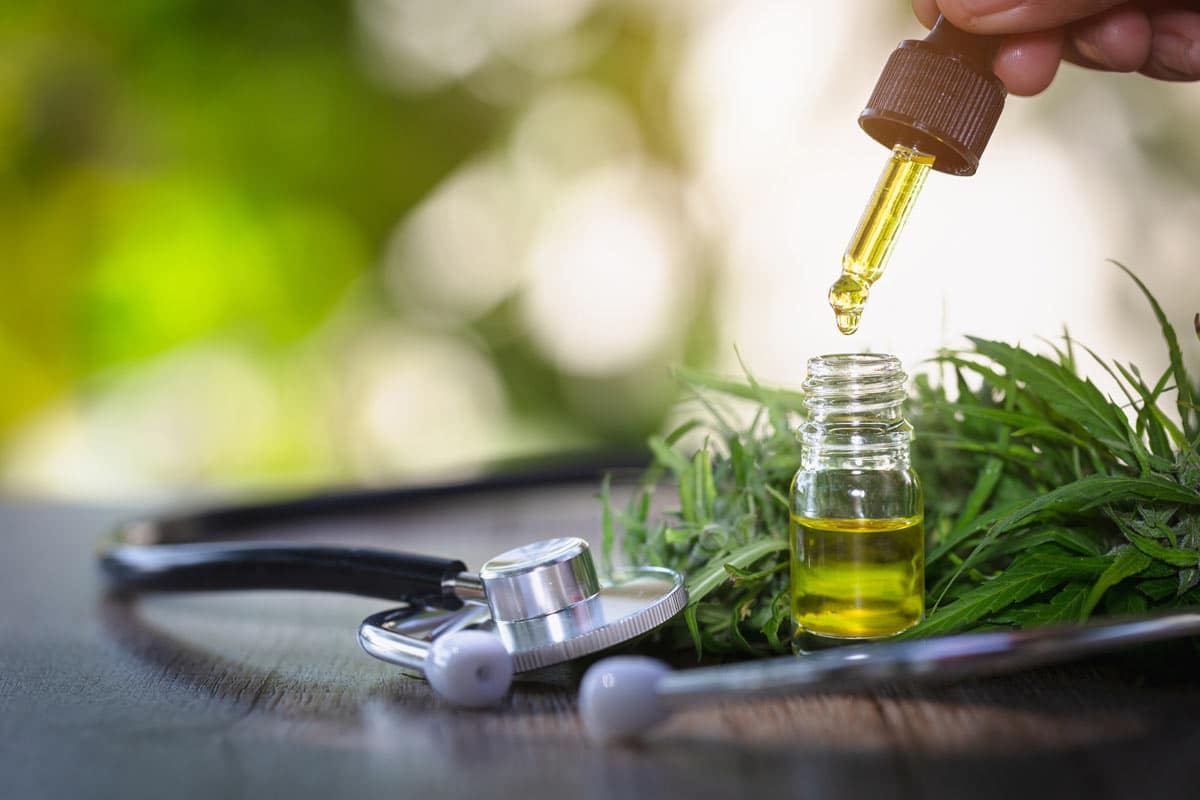 CBD and Horses
What DVMs and DSRs should know about CBD for horses.
The use of CBD, short for cannabidiol, is on the rise for both humans, pets, and horses. This chemical compound is from the cannabis plant. It's a naturally occurring substance that can be extracted from hemp and used in many different products to help with anxiety, pain, and inflammation, among other ailments.
There are important things for veterinarians to note about CBD use in animals.
The difference in CBD and marijuana
According to an article written by Dr. Juliet Getty, PhD., and equine nutritionist, there are more than 80 different cannabinoids found in the cannabis plant. CBD and THC are the two most studied, and this is where many misunderstandings come from.
Cannabis sativa L. (genus, species, and subspecies) is the "umbrella term" for the plants known as hemp and marijuana. Marijuana is particularly high in THC, the cannabinoid that creates a psychoactive "high." CBD, on the other hand, does not create this effect.
CBD derived from hemp is not marijuana. Both hemp and marijuana belong to the Cannabis genus, but their genetic composition distinguishes them to produce vastly different amounts of THC. Hemp-derived CBD is high in CBD and very low in THC (less than 0.3%).
CBD from hemp is legal in all 50 states under the 2018 Farm Bill, however, there have been no regulations or standards issued for its use. Federal law does not supersede state law, so there may still be restrictions for its use in various states. It's important to understand if there are local and state laws preventing industrial hemp products. In addition, the FDA only regulates products classified as food or a drug. It's important for veterinarians and their clients to look at reputable companies when seeking CBD supplements for themselves, pets, or horses.
How does CBD affect the body?
The endocannabinoid system (ECS) is a major signaling system that exists in the body of all mammals. It monitors cell activity and works to create a balance of homeostasis.
Several types of receptors are located throughout the body: in the brain, spinal cord, skin, lymph nodes, gastrointestinal tract, and even the liver says veterinarian Chelsea Luedke who co-founded VetCS.
"Interestingly, cannabinoid receptors are the most numerous types of receptors in our bodies," Luedke says. "We make substances called endocannabinoids, which act at these receptors. Phytocannabinoids (phyto meaning from plants) like cannabidiol (CBD) can also act at these receptors to change pain pathways, serotonin levels, and even help seizure activity.
Why are horse owners turning to CBD as a treatment option?
"As a veterinarian, I treat cases where traditional pharmaceuticals fail to achieve the results we would expect," Luedke says. "CBD offers a safe and complementary approach to wellness and can be extremely useful in horses that cannot tolerate NSAIDs or corticosteroids. The pathways for CBD are very closely associated with the cyclooxygenase pathway, which Bute and Banamine target. Plant-based medicine can be a great alternative for those looking to help their horses be more comfortable."
CBD use success stories
For Taylor Reazin, national accounts manager and director of sales for Kahm CBD, finding a natural supplement to help her mare with performance anxiety, helped her realize the benefits of CBD.
"I had a horse who had been on pharmaceutical antipsychotics when I started using CBD products," says Reazin, who came to work for the company after that. "I haven't used a nutraceutical in three years. It saved her life."
Reazin says the majority of CBD customers are split between wanting help with chronic inflammatory issues and anxiety. Many of them are in the rodeo, barrel racing, and team roping industry, but CBD can help both performance and hobby horses.
"We're getting a lot of customer feedback showing promise and that the supplements are helping with balanced behavior," she says. The company offers CBD products derived from 100% hemp. They come in pellet, oil, paste and horse treats form.
More research is needed
While there has been limited research on hemp specifically in horses, more studies are being conducted. Oklahoma State University just finished a study and will announce the results once published.
Drs. Todd Holbrook, professor and June Jacobs Endowed Chair in Veterinary Medicine, and Megan Williams, assistant professor of equine surgery, worked on a study using a pelleted CBD product, according to a news release put out by the university.
Holbrook's and Williams' research evaluated the analgesic properties of a commercial CBD pellet in chronically lame horses.
"We gave horses a pelleted CBD product daily for a specified time period and then subjectively and objectively evaluated the horses for lameness," said Holbrook. "The horses were also evaluated for lameness after receiving phenylbutazone ("Bute"), a well-established analgesic medication used in horses, as well as with no treatment."
At the end of the study, Holbrook and Williams compared lameness data between treatments to objectively evaluate the analgesic effects of the CBD pellets in comparison to phenylbutazone or no treatment.
"There is still so much that we don't know about the potential benefits of CBD for our equine patients," said Williams. "We are hopeful this objective data will be beneficial to owners who are considering CBD supplements for their horses with lameness issues."
What to look for in CBD supplements
"We say the CBD industry is the Wild West right now," Reazin adds. "Because the nutraceutical or supplement category is so open, people can say what they want about it. For Kahm, we really pride ourselves on transparency through our company. We are third party verified to make sure no heavy metals, toxins, pesticides, mold or any other foreign substance is in our hemp. It's also verified for CBD and THC content to make sure it's THC free or under the legal limit."
Luedke agrees and adds that a concern when looking at CBD products on the market for horses is the wide variability in quality control practices.
"Ask for Certificates of Analysis (COAs) to confirm potency and safety of products," she recommends. "A reputable company will post these on their website or provide them quickly upon asking.
CBD will continue to be an option for those looking for a natural way to alleviate some health concerns in horses and pets, and the industry is furthering its research to better serve veterinarians and their equine clients.
Additional resources
Photo credit: istockphoto.com/Tinnakorn Jorruang