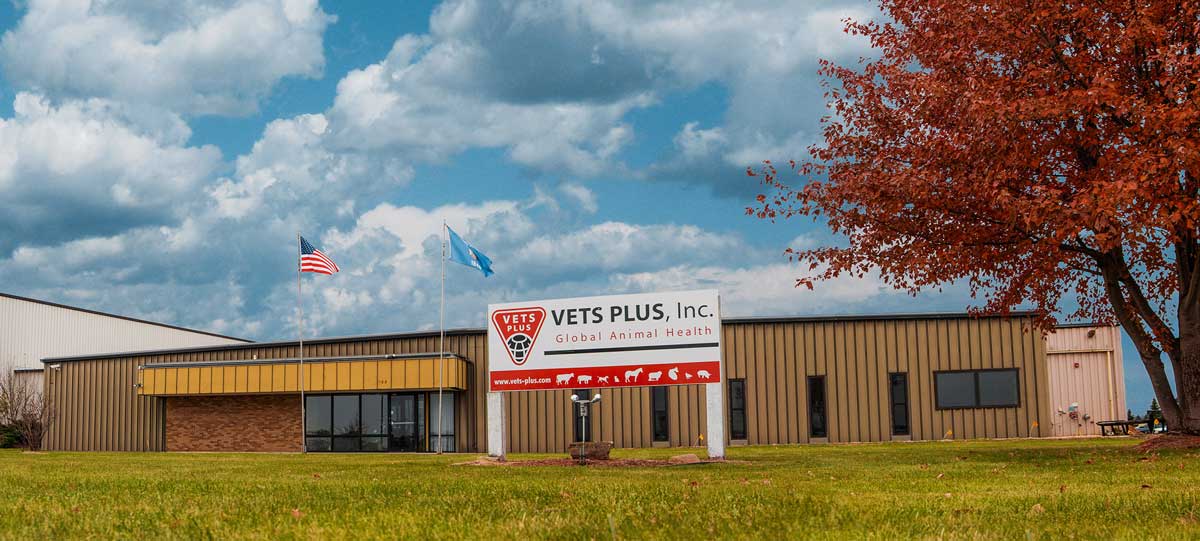 Chasing the Need
Community
|
Companion
|
August 2019
An interview with Vets Plus CEO Rajiv Lall
Researcher. Developer. Entrepreneur. Husband and father. Philanthropist. Rajiv Lall has worn many hats in his nearly 30 years building Vets Plus, Inc. into what it is today – a global animal health company that manufactures and distributes high-quality animal health and nutrition products.
Veterinary Advantage spoke with Lall, founder and CEO of Vets Plus, Inc., about an assortment of topics, including what led him to the animal health industry, the challenges of building a business, and benefits of investing in the local community.
Veterinary Advantage: Growing up, you were very passionate about science, in particular chemistry and nutrition where you hold a number of graduate and postgraduate degrees. Please tell us how that passion led you to become an entrepreneur, pursuing the opportunities and needs you recognized in the marketplace.
Rajiv Lall: As a young person, I was always interested in microbiology, chemistry, nutrition, and also pharmaceutical research. As I kept studying all these different areas of science, natural chemistry, and pharmaceutical drugs, I was coming to the realization that drugs are critical to life-saving miracles for animals and people. But, while being a big supporter of the pharmaceutical drug industry, I realized there was an opportunity to develop natural products based on quality science and chemistry.
Some diseases are inevitable, but many can be prevented. And, if drugs have to be used, can something be used alongside to help to support the quality of life of animals and people? Can we help minimize some of the side effects people and animals might have with pharmaceutical drugs? How can we utilize natural products to reduce or delay the onset of disease?
These questions brought me to where I began to develop products that the industry didn't have much information or knowledge about at the time. When I started developing probiotics, people were amazed as to the science involved and the benefits.
The many years of research in the lab helped me develop a mindset and thought process to see a need, and I started chasing that need, developing these products for production animals and companion animals. We continue to explore, and look at where the needs and regulations are in the marketplace. For example, we need to develop products for the aging pet. In production animals, the reduction in medicated feed and antibiotic usage is important.
Veterinary Advantage: When you started the business, what were the primary challenges you faced? How did you balance the variety of roles you had to play to lead you to success, and into a financial position where you could continue to grow and invest in the business?
Lall: Even as a young entrepreneur, I knew that the work-life, family-life balance was critical. I'm very blessed with my wonderful wife Swati. She supported me all the way and raised our two wonderful boys. They've both done extremely well academically, and are now both accomplished neurosurgeons. They learned the value of hard work and education. They watched as my wife and I balanced raising a family while building our business.
Researching, developing and manufacturing products came naturally to me. But where I was blessed is with people. The people in this industry are some of the best you will ever meet. They supported me in a big way. I'm always proud to say that in our nearly 30 years of business, more than 90 percent of our customer base has stayed with us since inception. That's quite an accomplishment for our company. It's something we don't take lightly. We take our customer partners in the industry seriously.
I traveled regularly to build the business and be in front of customers and prospects nationwide. I'd go to a dairy farm and help a veterinarian, or help a producer milk a cow or feed calves, and I learned the business. When you support the customers that way, it's huge. When I was in veterinary clinics waiting for the veterinarians to come out of surgery so I could tell them about a new product, if they wanted me to do something while I was waiting, I helped out however I could.
As time went by, I would reach out to different customer partners, who also became good friends, and asked them their advice on business, finance, and people. They were very generous. They helped me a great deal and taught me about the industry.
Veterinary Advantage: What was your vision for the business when you started? How has that vision changed and evolved over the last 30 years? What are the things you have to do differently today versus when you started?
Lall: When I started the business, my vision was to utilize my knowledge of science, microbiology, and chemistry to develop natural solutions that complemented the pharmaceutical industry. That was my primary goal.
Today, our vision has not changed. Vets Plus stays committed to helping the industry with natural products and scientific solutions that can work as a stand-alone solution, or can work in conjunction with the pharmaceutical industry.
Because of the internet, there is now a lot of good information out there, but a lot of misinformation as well. We find one of our roles is to educate our customer partners and consumers about the efficacy and evidence of products. We think this will continue to be a challenge for the industry; how to make sure we get the right information into the hands of consumers and customer partners.
Veterinary Advantage: Today, Vets Plus, Inc. is a well-established, multi-million dollar business with hundreds of products in the market, national and international distribution, and a track record of exceptional growth. How do you maintain that momentum and keep moving forward?
Lall: The key is our team of people. We have one of the best teams in the industry, across all segments, including research, manufacturing, quality, and commercial management.
Consumers are getting educated and informed about products, and it's exciting for us to help get the science and the facts out. That led us recently to support the publication of a new compendium of the latest research in nutritional science for animals entitled "Nutraceuticals in Veterinary Medicine."
Additionally, the research we've developed in the area of natural chemistry and disease has given us more opportunities to cooperate with universities – not only in the United States but around the world. We're working on technologies and solutions we can utilize and continue to refine and develop our products.
We're not sitting on our past successes. We're constantly investing in research and development for the future, both for ourselves and for the customer and consumer.
Veterinary Advantage: In 2016 and 2018, Vets Plus, Inc. was nominated for Wisconsin manufacturer of the year, which is quite an honor. Please tell us about your facilities, current mix of products and categories you serve, as well as what the future pipeline will bring to animal health.
Lall: We feel blessed and fortunate to be nominated for the award. It's a great compliment to our team.
Today, we have six manufacturing plants in Wisconsin with a total of 300,000 square feet of manufacturing space. That's a long way from starting in an 8-by-8 room.
We're expanding our footprint into different kinds of manufacturing. We manufacture almost all delivery systems – tablet, powders, liquids, gels, and topical products. Recently we established Vitek Pet, LLC, a Vets Plus Company that develops natural injection-molded treats for pets. We're developing both basic and functional treats with this new technology.
Vets Plus acquired Merrick's Animal Health, LLC, in 2018 and we're very excited about their Blue-Ribbon brand and the opportunities to grow that brand in the food animal business. We also acquired a dog and cat toy company from Minneapolis called Steel Dogs. It's an excellent area of expansion to offer our customer partners.
Our pharmaceutical venture is especially exciting at this point in time. We've established a pharmaceutical division called Noble Pharma, LLC, and over the last 2-3 years, we've worked with some of the leading experts in the industry to establish a state-of-the-art pharmaceutical plant. One of the major focus points is utilizing our soft chew platform, which we believe to be an industry leader, to offer active drugs to pets in a highly palatable, convenient format. This has been a major undertaking for the company and we're very pleased with the progress we're making and the milestones we're achieving in that area.
Last but not least, we've started developing natural molecules. Many of the natural ingredients used in animal nutrition products and pet foods are sourced overseas, and while these sources are generally very good, there can be some challenges with quality. That's why our research team started developing and extracting molecules from natural sources in our research facility here in Menomonie, Wisconsin. For example, today we are developing a protein which we call O-22™. It is an excellent natural product for various conditions, exhibiting strong antimicrobial, anti-inflammatory, and antioxidant activity. This type of development is only going to accelerate as we continue to see what molecules we can work with to bring natural solutions to the marketplace.
Veterinary Advantage: We understand you are very close to the local community of Menomonie, Wisconsin and West Central Wisconsin, and that you and your wife Swati have many different philanthropic endeavors underway in the area. What has the local community meant to Vets Plus, Inc. and how have they influenced what the company is today?
Lall: I mentioned earlier how blessed I feel about the strong support the animal health industry has given us. I also feel blessed, myself, my family and Vets Plus, with the tremendous support from the local community of Menomonie, Wisconsin. We're 45 miles east of Minneapolis, Minnesota, and a wonderful community to live in and raise a family. I'm proud to say Vets Plus has always had a strong commitment to giving back to our community and we always try to step up when there is a need. Every year we sponsor a masquerade ball with the proceeds going to Stepping Stones of Dunn County to provide food, shelter, and support to people in our community. And just recently the entire Vets Plus workforce turned out for a Kids Against Hunger food packaging event where we packaged almost 35,000 food parcels for hungry children in our area.
Menomonie is also a college town, and we work closely with the University of Wisconsin-Stout. Dr. Bob Meyer, the chancellor of the university, is a great supporter of Vets Plus. And our local community leaders are also supportive of what we do.
My wife and I continue to give back to our community in the ways we can. A little while ago Dr. Meyer mentioned a need for a microbiology lab and funding for the lab on the UW-Stout campus. My wife and I made the decision to fund the construction of that lab, and to also endow it so that they have ongoing funding to support it. Dr. Meyer and his team were kind enough to name the lab in our honor.
The best part is that in front of the lab there is information about Vets Plus and the animal health industry. So the town and community have learned about the animal health industry through Vets Plus. This community is part of some of the top dairy areas in the country, a good farming community with deep roots in agriculture and animal health. Hopefully, we can help continue to bring good information to our community that allows students to learn more about where they can go in their career as far as the animal health industry is concerned.