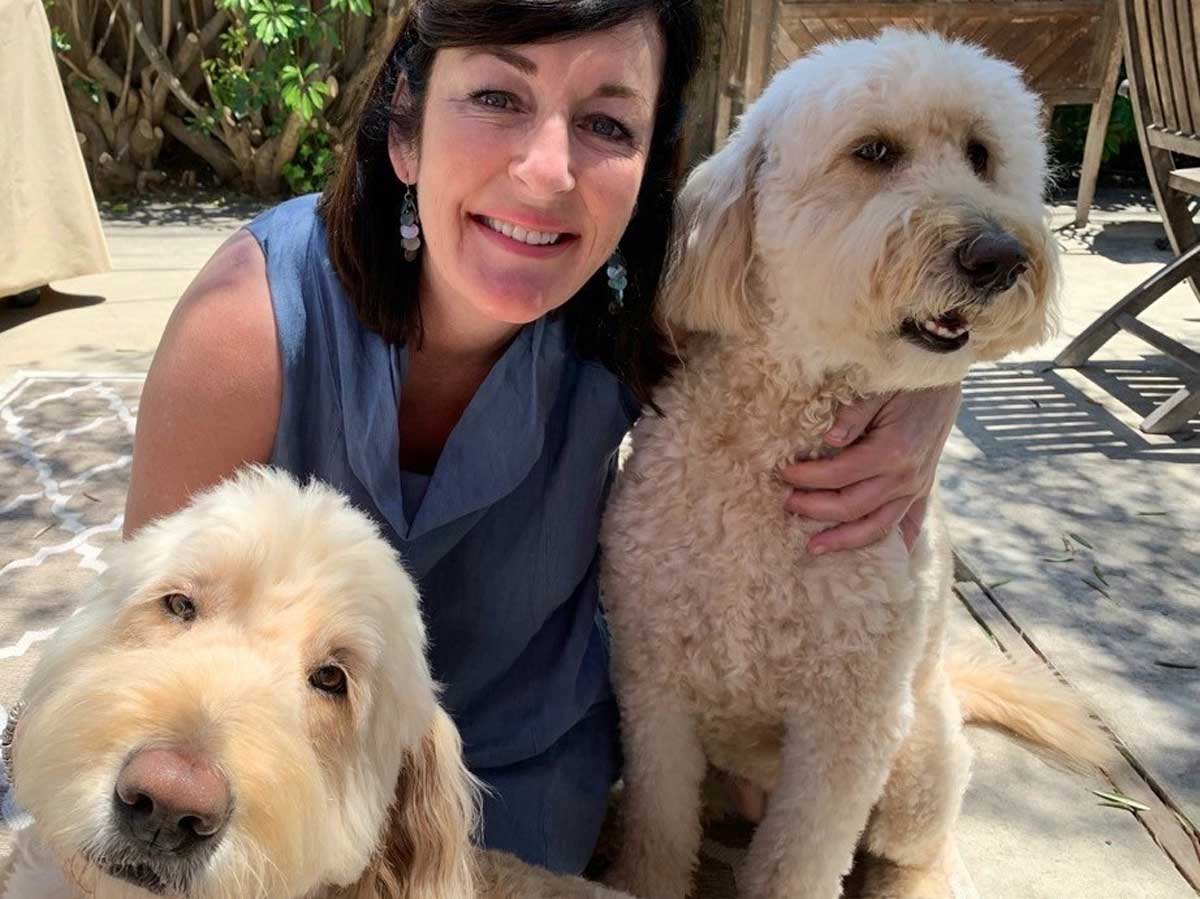 The Cost of Veterinary Care
Veterinarians can help ease the sting of costs for services by discussing financial options with their clients.
For many pet owners, the cost to pay for their pet over a lifetime can come as an unwelcome surprise. Synchrony's recent study entitled "Lifetime of Care," revealed that while seven out of ten pet parents consider their pets as members of the family, nearly half underestimated the lifetime cost of care, which ranges from $20,000-$55,000 for dogs and $15,0000-$45,000 for cats.
Additionally, the study found that approximately half of all pet owners who thought they were financially ready for unexpected pet expenses, were not, and would consider a financial solution dedicated to financing care for their pet.
The study is based on findings from 1,200 pet owners and 100 veterinarians and provides consumer insights, verified by veterinary practices, into the lifetime of care cost of dog or cat ownership. The research, conducted on behalf of Synchrony's pet and vet financial solutions, CareCredit and Pets Best Pet Insurance covered "an exhaustive" list of dog and cat expenses, from first-year expenses (spaying/neutering, vaccinations, pet supplies) to food and health insurance, to end-of-life expenses, a release said.
"Millions of Americans choose to share life with a pet, yet the true cost of ownership has historically been incredibly vague. Our Lifetime of Care study serves as a helpful tool to prepare prospective pet parents," said Jonathan Wainberg, senior vice president and general manager, Pet, Synchrony. "We want pet parents to have a deeper understanding of what to expect financially, and knowledge of the flexible payment solutions that are available to help them manage the costs of care throughout their pet's lifetime."
Synchrony's CareCredit is one financing solution, recommended by the American Animal Hospital Association and a Preferred Partner for the American Veterinary Medical Association. CareCredit said its service is currently offered in more than 24,000 veterinary practices across the U.S.
CareCredit was recently integrated with Patterson Veterinary's NaVetor veterinary cloud software. Practices using the integration can help clients when they want to apply for the CareCredit credit card as well as process payments and returns, all without leaving their NaVetor software. The NaVetor/CareCredit integration also offers contactless payments for clients who prefer that option.
Synchrony said pet parents looking for a flexible way to pay for their animal's care can quickly see if they prequalify for the CareCredit credit card in real-time (with no impact to their credit score) and apply on any smart device, in a veterinary practice, or over the phone. A credit decision is immediate and if approved, they can use their account to pay their veterinarian immediately. Pet owners can select from short-term and long-term financing options including deferred interest if paid in full within 6,12,18 or 24 months and reduced APR with fixed monthly payments for 24, 36, 48, or 60 months. Additionally, CareCredit offers an online calculator to estimate monthly payments based on available financing options.
In the following interview, Boo Larsen, general manager and vice president, Veterinary, Synchrony, provided Veterinary Advantages with insights into the growing demand for pet financing, and how it can benefit veterinary practices.
Veterinary Advantage: Can you explain why financing is an important option for vet clinics to offer their clients in today's marketplace?
Boo Larsen: There are both macroeconomic and personal economic reasons why it's important for veterinarians to provide flexible financial solutions to their clients. COVID introduced new financial pressures that accelerated the need for flexible and convenient payment options to make payments for pet parents more manageable. In fact, according to the recent Synchrony Lifetime of Care Study, unexpected expenses can cause pet owners to stress and worry with a bill of $250 enough to trigger anxiety about how they will pay. In addition, nearly half of pet owners underestimate their pets' lifetime cost of care.
More than one in five households added a pet to their families during the pandemic, and these new pet owners are looking to their veterinarians for education on the true cost of pet care. Providing clients with a solution to help them be financially prepared for their pet's veterinary care helps them feel confident they will be able to manage the cost of both planned and unexpected care. More than 8 out of 10 CareCredit cardholders say it helps them plan for their pet care expenses. 1 
The industry is also still heavily impacted by COVID, and while the ever-increasing adoption of new workflows – including curbside and the shift to digital – creates "busier" days for practices, taking the time to help clients understand how to navigate the cost of pet care can be time well spent. As clients manage their personal budgets through this unpredictable economic moment, giving them the tools and solutions to ensure their beloved pets are given the care they need is an opportunity to strengthen the vet-pet owner relationship.
Veterinary Advantage: How do you coach veterinary practices that offer CareCredit on how to discuss it with pet owners?
Larsen: Our overall strategy for the veterinary profession is to help transform the financial relationship to be more positive and beneficial for everyone – the doctor, the practice team, and the clients. We believe this begins with communication. We're coaching veterinarians to take a proactive, relational approach to the cost of care versus a reactive, transactional one which is currently more common. It's about openly communicating about the cost of care and empowering clients with simple, flexible choices from the start, to help prepare them for future costs – whether it's through financing options like CareCredit, insurance such as Pets Best, wellness plans, or installment loans.
Last year, we worked with the AVMA on language-focused research to learn more about harnessing language to improve patient care in the veterinary field. The Language of Veterinary Care Study revealed that clients want and appreciate it when their veterinarian (not the practice team) talks with them about the cost of care and voices a desire to make vet care more accessible and affordable by providing options. It makes them feel the veterinarian is on their side.
We're helping veterinarians move beyond the traditional financial conversations to 24/7 financial communication. With the push to digital and curbside appointments, increased client demand, and team shortages, we're empowering practices to communicate financing options through our technology, rather than waiting until the office visit. CareCredit has developed an all-digital, self-guided financing experience pet owners can access on any mobile device to learn about financing, apply and make a payment. To connect pet owners to financing, the practice team can easily add a link to emails, texts, or social media communications. Or display QR codes for clients to scan (just like restaurant menus!)
CareCredit has also created a host of consumer-friendly tools and resources for veterinarians to engage their clients, like the online calculator that makes it easy for pet owners to quickly estimate monthly payments based on available financing options, and Curby Games, a fun interactive game designed to be played while pet parents wait.
Veterinary Advantage: What has interest in CareCredit been like the last two years amid the pandemic?
Larsen: The interest in CareCredit has continued to grow over the past two years including growth in the number of pet owners applying for the card, veterinary practices enrolling to accept CareCredit, and overall veterinary care financed. In addition, clients with the card used their card more than five times a year to pay for veterinary services in that period. In a 2021 survey of veterinary practices, almost 6 out of 10 of respondents said they'd seen an increase in requests for CareCredit in the prior 6 months, and as many as 1 in 5 of their clients specifically asked for it. 2
According to a 2021 consumer survey, more research was spent on how to pay for pet care than on any other part of the consumer's journey to get treatment for the pet 3 demonstrating the importance of affordability in the decisions to move forward with care.
Since the start of the pandemic, we've seen an increased need for pet financing solutions, including CareCredit, and we've expanded our offerings to adapt to evolving consumer needs and feedback. We consistently issue surveys across various markets to ensure we're showing up how, and where, pet owners and veterinarians need us. For example, this past year, we announced a strategic expansion into the Equine market after discovering that equine veterinarians were increasingly looking for payment solutions to enhance client relationships. 4 Our data revealed:
75% of equine veterinarians surveyed and 40% of equine practice staff say they have negative feelings about payment conversations with clients.
When asked the one thing they could do to create a great financial relationship with clients, the top answer from equine veterinarians was "offer payment options."
68% of veterinarians surveyed agree CareCredit can provide help via technology, payment solutions, and resources.
Today, the CareCredit contactless payment solution brings point-of-care innovation to equine veterinary practices, making it easier for veterinarians to collect payment for services from wherever they provide care, whether in the clinic, at the barn, or in the field.
Veterinary Advantage: What are the procedures and services most often paid for via CareCredit? 
Larsen: Cardholders consider it their "pet care card," and it shows. On average, CareCredit cardholders who opened their account in a veterinary office use their card more than five times per year to pay for veterinary services during the year.1 Pet parents use CareCredit for a wide variety of procedures, services, and products in a veterinary office, including surgeries, medications, routine exams, diagnostics (lab & radiology), dental treatments, and vaccinations. We see pet parents use CareCredit both in the GP & Specialty/ER practices as well.
1 2020 CareCredit Analytics
2 Veterinary Financing Options Survey, conducted by ASQ360° on behalf of CareCredit, 2021
3 Path to Pet Care Study, conducted by Chadwick Martin Bailey on behalf of Synchrony Bank.
4 CareCredit's 2020 Equine Veterinarian Practice Survey