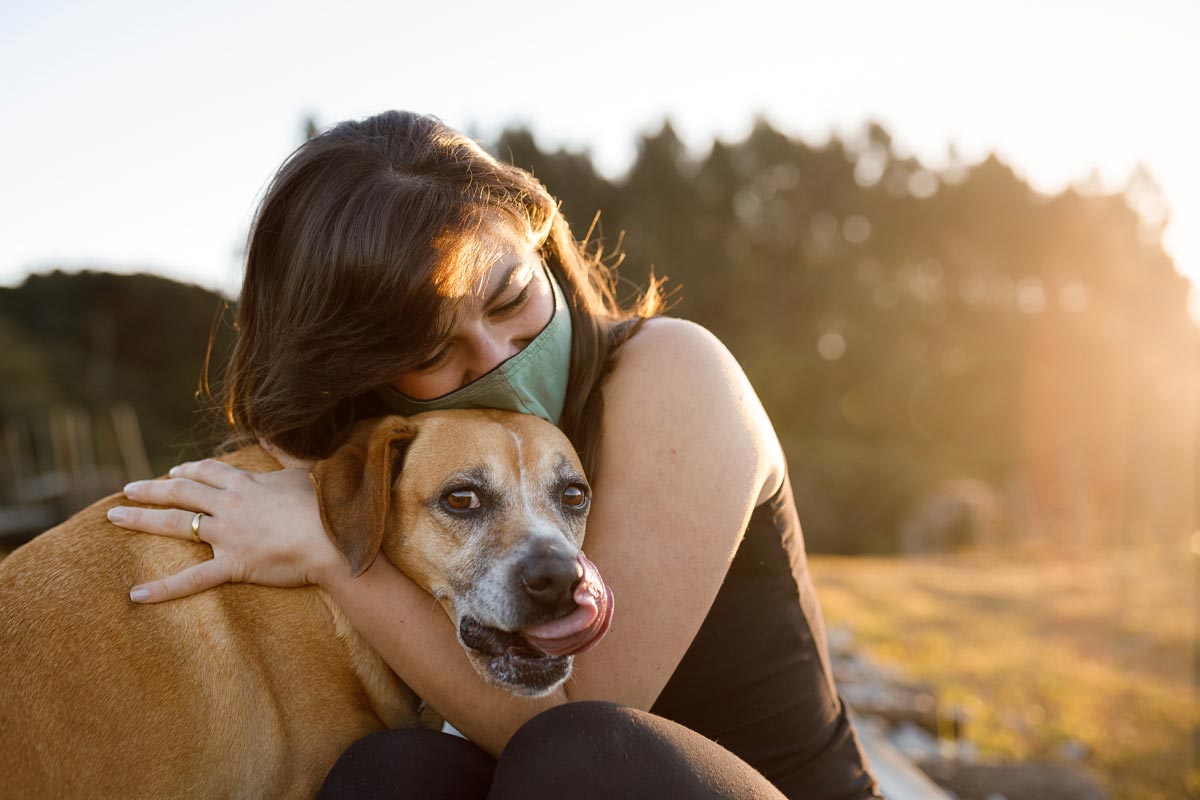 Creating Healthier Futures: MWI Animal Health
MWI Animal Health leaders discuss how the organization has adapted to the dynamics of a pandemic to better serve its customers in both the companion animal and production animal sectors.
Certain words and acronyms will inevitably be associated with 2020. Coronavirus. Pandemic. PPE. Mark Shaw, president of animal health at AmerisourceBergen, and Steve Shell, senior vice president of commercialization at MWI Animal Health, have another word for what's transpired in the animal health industry this year.
"The word 'resilience' continues to resonate for me," said Shell. "We're seeing a V-shaped recovery in the companion animal market. There's resilience in the production animal market too when you look at the supply chain's ability to adapt to a complete shift in demand wherein a huge amount of animal protein was going through restaurant, hospitality, and school channels pre-COVID."
In the following interview, Shell and Shaw spoke to Veterinary Advantage about several topics related to the pandemic, MWI's response, and what the animal health industry can learn from the unprecedented challenges faced this year.
Veterinary Advantage: What are you hearing from customers as it pertains to patient volume, supplies of critical products, etc.? How are they doing?
Steve Shell: March and April were particularly challenging. It was a disruptive time for veterinary practices and our production animal customers.
Most veterinary practices weren't initially set up to handle the huge change in workflow and contactless engagement with clients to treat pets. But they quickly adapted. A lot of it involved settling into new workflows in the practice, so March and April were very disruptive from that standpoint. Today, there are fewer staff members in hospitals. They're managing their own social distancing and clinic hygiene protocols. For business continuity, they're doing shift work so that the same people work together each day then clean the hospital, while different people may work together the next day. They've had to adapt to curbside drop-off and pickup – these are very different practices than what veterinary practices were used to. For example, my local practice now has a pharmacy pickup window and has expanded its home delivery services.
We're seeing patient volume starting to pick up nicely. Again, while March and April were very disruptive, there's been a good bounce-back starting in May, a very solid June and July, and we're seeing that continue. Most markets are getting back to positive growth over the prior year in terms of patient visits and revenue, but we're seeing a higher lift in revenue than we are inpatient visits. Even in the Northeast, we're starting to see good recovery. Of course, the Northeast and Mid-Atlantic states were particularly hard hit. The West Coast has also been hard hit, but we're seeing good recovery there now as well.
We're also seeing good recovery and year-over-year growth of core wellness products. In the early days of COVID-19, pets that were sick or injured were still getting the treatment they needed; veterinary practices were available for that. While emergencies were covered, wellness checkups were being postponed as people sheltered in place. There's a good recovery now in wellness visits and in the movement of preventive care products and services like vaccines, diagnostics, and parasiticides.
On the production animal side, processing facilities had closings due to worker exposure and quarantining, so at the beginning of the pandemic, we witnessed severe disruption to these supply chains which created big backlogs in dairy, beef, pork, and poultry. These markets are recovering nicely as they settle into reductions in output, particularly in dairy, swine, and poultry. Beef is starting a solid recovery. We had a large backlog of cattle and processing plants were initially closed and then gradually reopened to more normal capacities. We expect a longer recovery time to get back to pre-COVID consumption for the dairy, pork, and poultry markets as restaurants, hospitality, and schools start to reopen.
Relative to supplies and products, there were early challenges with PPE, but the supply chain has been very solid. We reached out to many new suppliers and have formed new relationships to access quality PPE for our customers. The MWI Category Management Team did a great job of thoroughly vetting all suppliers and products to ensure we were sourcing the highest quality products from reputable and reliable suppliers for our customers. We did put some early limits on order quantities to be able to best serve all our customers. But now we're back to a very solid supply of PPE and virtually all products and supplies in our distribution centers.
We've been able to keep our warehouse teams in place as essential workers, so we are able to serve our customers effectively through all of our distribution centers. We work closely with our supply partners and manufacturers to make sure that supply matches customer demand. We're in a really good place now across the board, even if we start to see resurgences in the fall or winter. We did see a couple of instances of manufacturer backorders that are now resolving, but we've been able to manage through those with alternative products.
We're very lucky at MWI because we operate 19 U.S. warehouses, seven of which have pharmacies that are well-positioned nationally to be able to serve our customers with overnight delivery virtually everywhere in the United States. We've been very successful in serving our customers through all of this.
We have online ordering capability, so if a customer needs something, they can reach us 24/7 online and via phone during the day, including weekends, with our inside sales and customer care teams. We just launched a new mobile app – another way that we're working to ensure MWI is accessible to our customers through these times and beyond, and we're seeing really good app downloads and use among our customers already. The MWI mobile app gives them the ability to place orders including evaluating promotions while making ordering decisions, and they can also track orders.
We have seen some delivery disruption in what we call "the last mile." The shippers that we use have experienced significant increases in total shipping volume. Some of these carriers have shared with us that they've seen the equivalent of five years' growth in the first 90 days of the pandemic. We've received reports that carriers are shipping 1.5 million more packages a day than the holiday peak of 2019. The pressure on shipping, in general, has been pretty overwhelming, but we've been able to manage our way through. AmerisourceBergen and MWI are considered priority customers for overnight carriers so our customer orders get preferential positioning versus others in the space and even some very large online businesses.
Relative to how practices are doing, I think COVID-19 has really taken a toll on practitioners and their staff physically and emotionally. Clearly, it's been tough on veterinary practices for all the reasons that I've mentioned – changes in workflow, managing personnel and client interactions. If team members or members of their family get sick, they have to self-quarantine, which reduces the total number of staff available in the practice. Practices are adapting to fewer team members in the office, longer hours, adapting to new technologies, and new ways of communicating with clients. We know they're really anxious to get back to the way things were. Hopefully, we'll see that day sooner rather than later.
It's stressful in a veterinary practice right now, so we're making ourselves available to make things easier for them. Of course, we constantly thank them for their heroic efforts. They are essential workers just like any other healthcare worker. Our companion animal customers are caring for our pets, and our production animal customers are ensuring our food supply stays safe, reliable, and abundant.
On the production animal side, there has been much tighter biosecurity to protect the animals and the workers. Producers want to make sure that their workers are able to show up every day because these animals also need regular feeding and care.
Veterinary Advantage: How has MWI adapted to support veterinary practices since the beginning of the pandemic?
Shell: First, we reached out to all our suppliers to make sure that they could meet demand with a shifting product mix. We sought out a lot of new suppliers relative to PPE and cleaning supplies. We're owned by AmerisourceBergen, a FORTUNE 10 company and a huge health care service provider, so we're able to leverage AmerisourceBergen's global scale and reach to create new relationships, access new suppliers and products, and ensure a secure, reliable supply chain.
We've got about 600 associates on our sales and customer care teams, and we're reaching out daily to our customers. Our salespeople are working 100% remotely and connecting with customers by phone, text, and email. We want to demonstrate that we're meeting them where they are and we're always available if they need something from us. Of course, we're making sure our distribution centers are stocked. We've really ramped up supply around PPE and cleaning products, as I mentioned.
We're helping customers establish and implement home delivery services. We've seen a big spike in our veterinary home delivery solution just as the pet market generally has also seen a big spike in products going through big-box retail outlets and e-commerce channels. We believe these trends will continue and that they are likely expanding the market. Obviously, we believe the veterinarian is best positioned as the trusted advisor to provide numerous digital solutions and effective home delivery offerings, and MWI is prepared to help veterinarians expand their offerings in an effort to better compete with these emerging pet market channels.
With our Micro Technologies business, we've continued to support all our producer, veterinary, and nutrition customers. We have more than 80 people in the field every day, working with our feed yard and dairy customers, making sure we're delivering products, and that our mission-critical software and electromechanical systems are serviced as usual and functioning properly. We've identified these associates as essential workers in the same way we've identified our warehouse associates as essential.
We've introduced quite a few new services to help support the changing veterinary practice workflows we've discussed. We believe strongly that these services support the important needs of both veterinary practices and their clients during the pandemic, but have long-term value as well. As a result, our salespeople are focused on helping practices take advantage of these new solutions and services. One of the solutions is ALLYDVM, our own customer communication platform that supports client scheduling, improved compliance, and forward booking. It's a great tool for veterinary practices to maintain regular contact with clients. For example, it helps to make sure clients are coming in for scheduled or missed wellness services and ensures flea, tick, and heartworm dosing compliance.
We made two-way texting available as a free feature in ALLYDVM during the peak of the pandemic because we knew veterinary practices needed another way to stay in touch with customers – particularly in a curbside/drop-off scenario. Through the two-way texting feature, customers can inform the clinic when they arrive, and the clinic team can share a real-time update on the pet's status throughout the visit. We continue to see increased use of ALLYDVM which is a great sign that clinics and their customers see value in the services.
Recognizing the heightened demand for virtual care services, we've made investments to help bolster our customers' ability to offer telehealth services. For example, through our relationship with Petriage, clinics can offer remote diagnosis and treatment services. We also introduced SnoutID for digital check-in and access to electronic medical records.
We introduced Scratchpay to our veterinary customers, an affordable and simple payment plan solution that also provides a contactless payment solution. Scratchpay gets 80+% approval rates for time-of-service loans. People that need care for their pets during these tough times may not be able to afford it, and Scratchpay provides a really good financial solution. It's good for pet owners because the pet gets the treatment they need, but it's also good for the veterinary practice because it ensures improved client compliance, better medical outcomes, and higher clinic revenues since the pet owner can confidently accept the veterinarian's Plan A treatment recommendation.
Another financial service we've partnered with for our veterinary customers is Premier Pet Care Plans, a customizable preventive health care plan, fully controlled by the veterinary practice and consistent with their protocol and their pricing. It's very simple to set up and removes the administrative burden of managing wellness plans from the veterinary practice. Premier handles all the administration of these preventive care plans directly with the client, including accounts receivable, which allows the veterinary practice to focus on medical care rather than the administration of wellness plans.
Veterinary Advantage: As we head into fall, can you update us on the PPE situation?
Mark Shaw: Overall, the PPE product situation has improved significantly since the pandemic began. Manufacturers really pivoted their business to provide FDA-approved PPE products in a very short time period to assist the animal health market. That was a positive, just to ensure that we had a level playing field with the human health market. Since then, we've seen manufacturers continue to increase capacity to adjust to the demand.
As we enter into fall, we feel like we're in a good position relative to being able to meet demand, but we do expect the demand for these products will continue to be very high into the fall and continue to be a focus for us and our supplier partners.
Veterinary Advantage: What are some key lessons you think we've learned or are learning from 2020?
Shaw: If we just focus on pets for a moment, we continue to appreciate the important role pets play in creating healthier futures for their pet owners, the veterinary community, and our animal health industry at large. Pet ownership and spending has been rapidly growing in the United States, and it continues to do so. During COVID-19 social distancing, many consumers decided that this was a perfect time to adopt a pet. The market remains resilient and the underlying fundamentals remain very strong.
As Steve pointed out, we have a large production animal business, which includes mixed animal veterinarians as well as their producer customers. We have strong underlying fundamentals in that business as well. There's a growing global demand for animal protein and an underlying requirement to drive efficiency and produce more with less. With our precision animal management technologies, which we are a leader in, we see these technologies play a critical role in helping our customers maintain their business continuity, manage supply chain constraints and optimize financial returns. In total, this makes the animal health industry and the veterinary space very dynamic, and very exciting. The animal health industry is tremendously resilient. It's a great industry to be in at a great time.
Back to companion animals, when we think about the strong underlying fundamentals, we continue to see pet spending growing more than 4% annually, and it's done that consistently over the last 10 years. That's much higher than the rate of total consumer spending. I'm sometimes reluctant to call the companion animal space recession-proof, but it's proving it again. This is the third time we've had a recession in the last 20 to 30 years.
MWI has invested in developing a deeper understanding of pet owner behavior. Our research is showing that the majority of pet parents are spending equal to or more money on their pets now than they did before COVID-19. While it might be somewhat surprising, we've learned through our research, where we've shadowed actual pet owners in the home, that pet owners project their own health values onto their pets. Pet parent spending on veterinary care is much more closely correlated with spending on their own health care than other categories of consumer spending.
We also recognize the importance of being digital. Our pet parents increasingly want to do more digitally, and our veterinary customers need more digital solutions to connect with their customers. We're investing in our own development, as well as partnering with many leading technology companies to ensure that the veterinary profession has access to new tools and solutions that provide additional value to their business and their customers through an advanced, integrated ecosystem.
Shell: The word resilience continues to resonate for me. We're seeing a V-shaped recovery in the companion animal market. There's resilience in the production animal market too when you look at the supply chain's ability to adapt to a complete shift wherein a huge amount of animal protein was going through restaurant, hospitality, and school channels prior to the COVID-19 pandemic. In the early days of the pandemic, you saw shortages in the supermarket. Today, short of everyone wearing a mask and one-way aisles, supermarkets are starting to feel like pre-COVID-19.
With our business, we've adapted to a different way to interact with our customers. At every level of the channel, we're meeting customers where they are. Everyone's going through this at the same time, in the same way. It's just been amazing to see the levels of customer service and the way our veterinary customers are over-communicating with clients, trying to make it easier for everyone to manage through this.
We talked previously about the strengthening of the supply chain, our relationships with manufacturer partners, the strength of our network, and our ability to deliver overnight, which is a great outcome of all of this. Our customers count on us as a distributor and partner to help them evaluate solutions. Sometimes those solutions are products, but more frequently those solutions are services or technology. We're spending a lot of our effort on technology as we think about how to serve our companion and production animal customers. That's why we made the investments in solutions like ALLYDVM and are continuing to invest heavily in Micro Technologies and other parts of our production animal business. We created partnerships in-home delivery, telehealth, electronic medical records, financial services, and wellness plans, with more to come.
Our customers count on us to help them evaluate solutions. You'll see that continue to be something we do because we recognize that's a big outcome of what we've learned during the pandemic and our customers expect that of MWI Animal Health.
Veterinary Advantage: How did COVID change your relationship with your companion veterinary customers, both corporate and independents?
Shaw: We've significantly increased engagement and interaction with our customers across the board to ensure we have a complete line of sight into their needs and how they are evolving as the pandemic continues.
In addition to our day-to-day conversations, we're consistently providing our customers with timely, data-driven insights on how the COVID-19 situation is impacting local market dynamics. We're also encouraging customers to participate in monthly surveys via VetWatch to gather the most accurate and up-to-date information on how the pandemic is affecting their business operations and client management. This two-way communication has been critical in minimizing potential supply chain disruptions and ensuring we can provide the most valuable services to address today's challenges.
MWI's broad reach and wide range of customers, from independent practices to corporate retailers and group purchasing organizations, have helped us get a comprehensive picture of what it takes to keep an animal health business running in our current environment.
Veterinary Advantage: What surprised you the most regarding the day-to-day needs of your customers during the pandemic? And do you believe these are permanent or temporary changes?
Shaw: It was incredible to see how much and how quickly veterinary practices have adapted their operations and business models – in many cases, implementing services that they had never offered before, completely changing how they engage with clients and training staff on new processes.
From curbside check-ins and home deliveries to new telehealth and technology solutions, practices have gone above and beyond to continue providing necessary care amid the pandemic, and we've been there for them every step of the way. MWI is constantly evaluating new tools and services to best support veterinarians in these new and expanded roles.
Without a doubt, the pandemic necessitated a change from veterinary practices. While we hope they can return to more normal operations sooner rather than later, we also hope that practices continue leveraging these new capabilities that increase the convenience, flexibility, and accessibility of pet care.
1-Photo credit: istockphoto.com/Capuski
2-Photo credit: istockphoto.com/SbytovaMN
3-Photo credit: istockphoto.com/Guven Polat