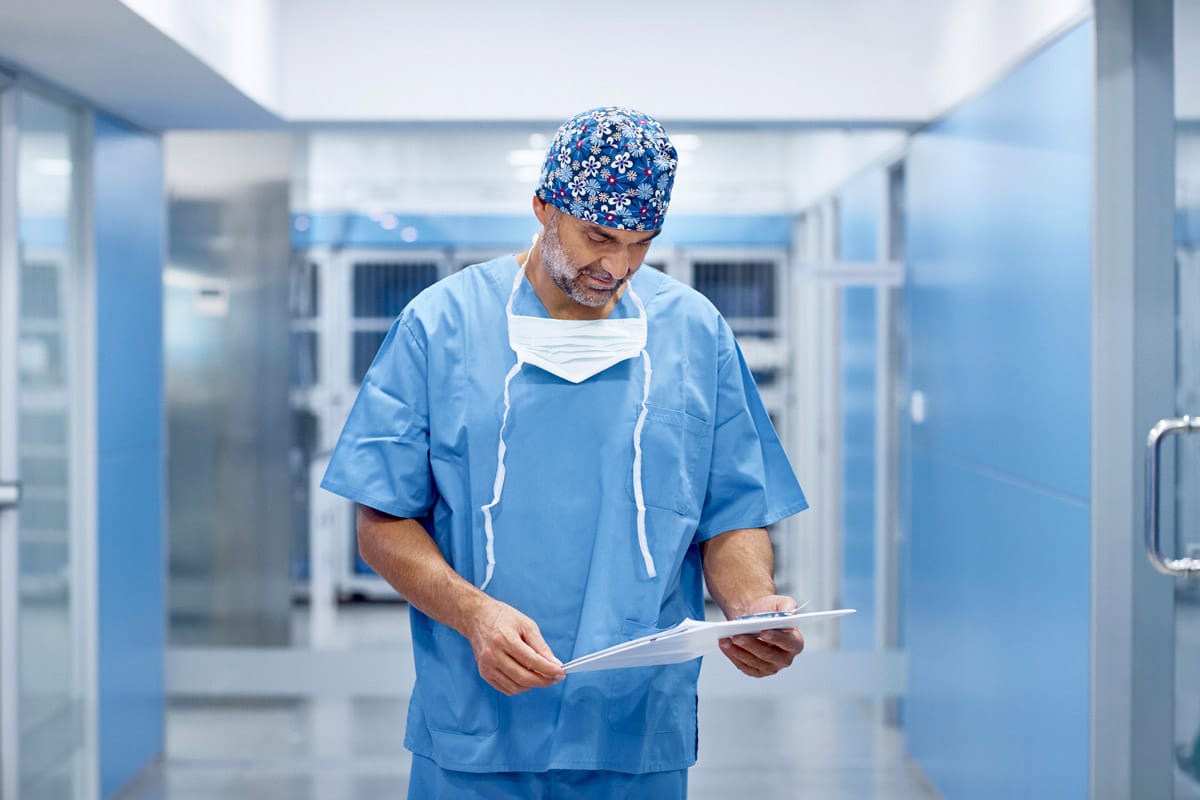 Empowering Independent Veterinary Practices
Purchasing Services Inc.'s name change to PSIvet signals a commitment to strengthen independent veterinary practices.
Citing its mission to help independent veterinary practitioners compete in a rapidly changing veterinary market, Purchasing Services Inc. recently announced that the company was changing its name to PSIvet, "to reflect the expansion of the business beyond the current offering of a group purchasing organization (GPO)."
The new company name, PSIvet, stands for "Professional Services for the Independent Veterinarian," which "strengthens our mission and deep commitment to serve and help independent veterinarian practices nationwide," the company said in a release.
PSIvet will continue to offer all of the services that help veterinary practices purchase products and services at discounted rates. Additionally, new services include education, training and technology solutions to help practices operate at a higher level. "By adding these new programs and services for our membership, we will be able to provide independent veterinary practices a one-stop resource for building a better business and competing with corporate entities and online retailers," says PSIvet President Patrick McCarthy.
The reason behind the change
PSI has a long history of supporting and empowering the independent veterinarian, says McCarthy. In March 2017, McCarthy says PSI members requested a forum to address concerns about the recent acquisition of VCA by Mars. A focus group was sponsored by PSI and conducted by an independent facilitator and learning laboratory. The group consisted of PSI member-owners, veterinary students, university representatives, and other industry advocates to discuss the broader concerns around this acquisition. McCarthy says five key challenges were identified:
1. Succession planning – viable options to sell the practice that keep it independent
2. Hiring and retaining support staff
3. Marketing, branding, and social media
4. Cost of goods improvements
5. Opportunities to leverage data and analytics while addressing privacy concerns
"PSI's mission was clear that we needed to do more to help our members compete in this rapidly changing veterinary market," says McCarthy. "Our members were asking for more resources, tools, and training to address these challenges. The new educational offerings, technology – including analytics – along with new strategic partnerships were key investments PSIvet has made to deliver on its mission to support the independent veterinarian."
How it will work for customers
McCarthy says PSIvet uses the analogy that each practice is on a stair step, and the objective is to help them on their quest to reach the top of the stairs. "With each service, we bring to our members, it enables them to reach a higher step of productivity, efficiency, and profitability for the practice."
Customers will have access to all of PSIvet's education and learning modules, consulting services, and technology offerings, McCarthy says. "Our team will work directly with the practice to determine their goals and objectives as it relates to achieving higher levels of performance."
After this initial consultation, an agreed-upon plan will be developed and implemented. The education and training modules will be offered both in-clinic and online. "We refer to that as an inside-outside training strategy," says McCarthy. "This will enable our members to customize their training and educational needs."
One of the immediate technology solutions that are available to PSIvet members is Pulse, a real-time dashboard of key performance metrics. In the future, Pulse will be available on mobile devices within the PSIvet app, creating a more convenient way for members to monitor their hospital's performance.
"Passion for helping practices succeed"
Since 1998, PSI has been primarily a GPO, focusing on aggregating member purchases to improve its buying power, and using that buying power to reduce member costs. However, recent moves show that PSIvet is evolving from what the industry knew as strictly a GPO to a full-service solution-based organization, says McCarthy.
The organization currently serves more than 5,000 independent veterinary practices nationwide. "Under the PSIvet umbrella are our three divisions (GPO, Education and Training, and Technology)," McCarthy says. "Every day, PSIvet works to earn the designation as 'The Most Trusted Advocate' for the independent veterinary practice. The strong skill sets and experience of the entire PSIvet team, along with the breadth of resources, truly differentiates PSIvet from all other GPO models."
That includes a full field force of Area Managers who have worked in veterinary practices or are veterinarians themselves.
"Their passion for helping practices succeed and their love of veterinary medicine aligns with our members," said Dr. Patricia McNamara, Director of Membership Services. "Many of our members have told us that our Area Managers are their least expensive employees and that they work so well with their staff. Now, with our new programs and services, they will bring so much more value to our members," said Dr. McNamara.
PSIvet Area Managers are a highly talented and skilled team with vast amounts of veterinary experience having worked in practices as technicians and/or practice managers, McCarthy said. "Area Managers have developed advanced training in the majority of practice management software systems and business consulting. They are a major part of our inside-outside consulting strategy to offer a more in-depth and customized educational experience. We look at our Area Managers as an extension of the practice. Their intimate knowledge of the practices they call on make them the least expensive employee for our members."
Poised for the future
McCarthy says corporate veterinary practice consolidation, online competition, consumer buying habits and emerging competitive technologies are putting more and more pressure on independent veterinary practices.
"PSIvet members are small businesses that have poured their heart and soul and passion into what they love, keeping pets healthy and well," he says. "PSIvet has and will continue investing in our team, our technology and our strategic partnerships that enable us to deliver more to our members. We will leverage the strength of 5,000-plus members and provide a collective voice to each and every one. We are excited about the future and we are thankful for every member that has put their trust in PSIvet."