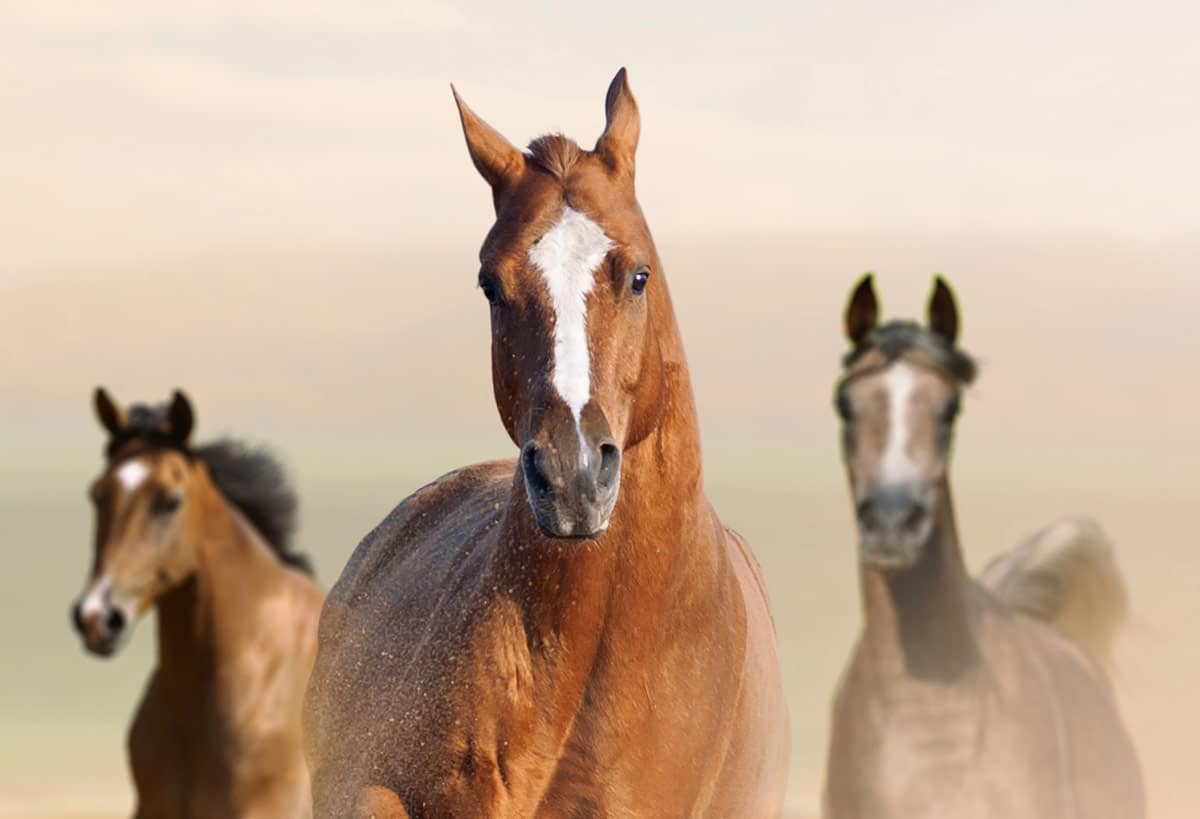 Equine Events are Bouncing Back
Equine Event closings and cancellations due to COVID-19 hit the equine industry hard, but recovery has come quickly, said one distribution leader.  
How has the COVID-19 pandemic affected equine practitioners? What is the current state of the marketplace for equine products and services, and where does it project to be in a few years? Veterinary Advantage asked Derrick Drinnon, regional president equine at Patterson Veterinary, for his thoughts.
No. 1: The biggest impact of the pandemic on equine practitioners came at the onset, with all equine group events (racetrack and horse shows) closing or canceled. 
Drinnon said the equine practitioner felt the impact and anxiety in all disciplines (racetrack, eventing, rodeo, etc.). "There was a lot of anxiety around lost business for about 120 days," he said. "The biggest challenge was that everybody stopped all activities that required people to work or be together. This was a huge challenge for the ongoing care of the equine athlete as spring shots and wellness care was put on hold. The good news is that the industry bounced back quickly due to the majority of appointments being done in a barn and able to practice social distancing."
No. 2: There is stability in equine practices, but not veterinarians.
Drinnon said he is seeing the number of practices remain stable, but there still seems to be a shortage of equine veterinarians. "The customer base is as demanding as ever but seems more at ease with telemedicine and virtual communication than before."
No. 3: The biggest difference between today versus a decade ago? Numbers. 
The number of horses thinned out in 2009/2010 from 9 million to 7 million, Drinnon said. The number of new foals has been extremely flat over the past 10 years, and the number has remained stable. After the recession, the horse owners that got out of the industry never came back. "The people with horses today are in a much better place from a discretionary income standpoint, and they can provide the level of care needed for their equine companions."
No. 4: The potential for growth will need to happen in one particular category.
"I think the majority of growth will need to come from the leisure side of the horse business," Drinnon said. Many programs have been put together to get more people into the industry (timetoride.org). There will always be a place for the equine athlete, but as people move out of the cities into a more rural setting (as we see now) the equestrian lifestyle appeals to them. The equine practitioner of the future will continue to be highly specialized in the different equine areas where the horses need the most help (lameness, repro, etc.) and provide care to the next generation of horse owners.
"Patterson will continue to have a highly specialized equine sales team dedicated specifically to the equine practice," said Drinnon. "We will continue to be at the forefront of technology and innovation around the equine athlete and veterinarians who provide care. We will also look to become a better resource for the mixed practitioner who will provide most of the care to the leisure horse owner. This is an area of great opportunity for Patterson equine in the next 10 years, and we will capitalize by making sure that we have the equine expertise located in the equine centric areas."
Photo credit: istockphoto.com/urbancow