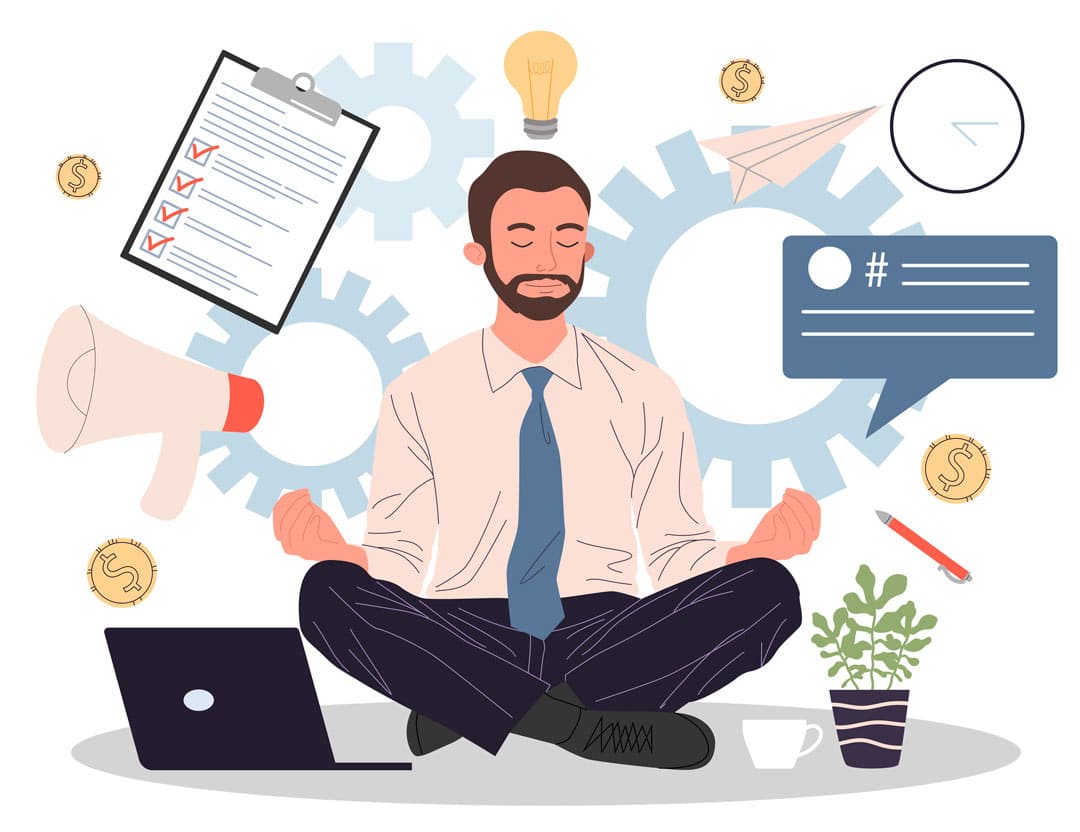 Finding Harmony in a Harrowing Time for the Veterinary Industry's Transformation
At NAVC's E-Commerce Summit, the AVMA's Dr. Matthew Salois examined the traits of veterinary companies that made the pivot and springboarded from triage to transform.
The last six months have given nearly every organization a crash course in reinvention, said Matthew Salois, Ph.D., Chief Economist and Division Head, American Veterinary Medical Association (AVMA). Indeed, almost overnight, the world, economy, and our everyday lives changed.
In the early days and weeks of the pandemic, companies and even individuals found themselves acting on instinct. Engaging in daily triage and applying Band-Aid solutions to problems for the advantages didn't seem to quite fit. "But we are well past that time," he said. "Businesses still in the stage of instinct and triage will soon dissolve under the pressure of the pandemic and will not be around much longer. The companies that are thriving right now are the ones that made the pivot and springboard from triage to transform. They have turned their instincts into the strategic pillars needed for reinventing themselves and finding success in a new world."
Salois was one of several industry thought leaders to share insights to attendees of the recent NAVC E-Commerce Summit. As an economist working for professional nonprofit boards, Salois has engaged in hundreds of conversations the past few months, including with small business owners, practice owners, and even corporate executives. In his NAVC E-Commerce Summit presentation, "Transformation and Disruption in Veterinary Medicine: Lessons from COVID-19," Salois revealed three patterns in companies that are coming out of the pandemic successfully.
No. 1: Stop staring in the rearview mirror
Companies coming out of the pandemic successfully don't turn to old solutions to fix their new problems.
The arch-nemesis in a time of swift change may in fact be past experience, Salois said. "Peter Drucker summed this up in his quote, 'The greatest danger in times of turbulence is not the turbulence – it is to act with yesterday's logic.' And while simple on the surface, true recognition of this idea requires companies – and that includes veterinary practices – to disrupt themselves in search for growth in potentially uncomfortable and unfamiliar places."
However, all too often this insight is ignored. When circumstances get tough, there's a tendency to rely on past experiences and solutions. Past reflection can bring a false sense of control, security, and familiarity. "The most successful companies don't look in the rearview mirror for solutions. They look straight ahead to the horizon. These companies view the presence of turbulence that this pandemic has created as an invitation to ask questions and look at things differently. They use the turbulence as a catalyst to delve forward, not look backward."
One of the best examples Salois saw of this early on during the pandemic was how car manufacturer GM made the great pivot from building cars to building life-saving ventilators.
No. 2: Selfless solutions
The most successful companies are cultivating a culture of selflessness. Salois said one great example of this principle in action came from a medium-sized veterinary practice that had been experiencing significant reductions in revenue. The owner was facing the decision to lay off or furlough at least two to three members of the staff in order to remain open.
Rather than face the decision alone, the owner decided to call the staff together and be vulnerable and transparent with them, sharing the decision that needed to be made, so everyone could prepare themselves. After some discussion, the staff unanimously decided that everyone would take a reduction in work hours in order to spare a few of their colleagues from being laid off. "This was an act of selflessness from the whole team to vulnerability, transparency, and humility of the owner and the staff, and also took the collective desire of everyone to put the needs of the team ahead of the needs of any individual."
No. 3: Address today, but plan for tomorrow
This is a harrowing time for everyone. It's disturbing, confusing, and painful – yet it is not forever. "While the urgency of the moment demands every ounce of energy to protect a business, our economy and our society will emerge from this chaos," said Salois. "And when we do, we will want to make sure that we are positioned to be stronger than ever before."
This means making the right changes today that not only allows us to solve the imminent challenge, but also builds a successful future. Companies that are coming up stronger from this pandemic are not doing the pivots they are making as temporary ships. Rather, they're viewing them as improvements on what they do, and how they do it. For instance, realtors are embracing virtual tours, and in doing so are expanding their markets. Doctors are leveraging telemedicine and exploring ways to integrate the technology as part of their long-term strategy. "The most successful companies are not just rebuilding, they're reimagining. Letting go of the past and familiarity takes courage – courage to look ahead without looking back selves."
This takes a commitment to put others before yourself and stay future-focused. It takes creativity to find the solutions that close the door on today's problem or opens the door to tomorrow's opportunity.
"I think there's something very harmonious about these patterns of success that is impossible to deny and impossible to ignore."
Photo credit:  istockphoto.com/pick-uppath