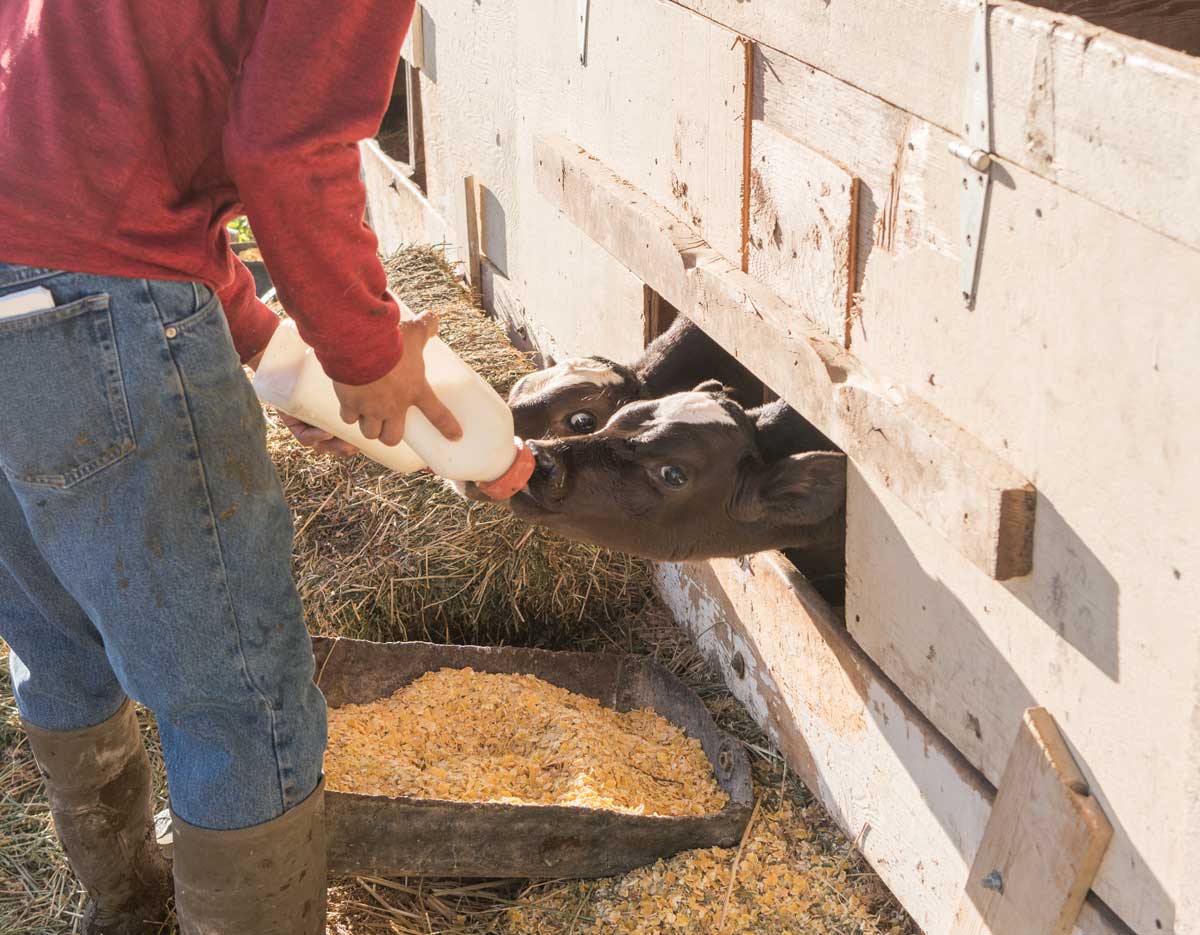 For the Love of Livestock
Community
|
Livestock
|
November 2019
Jeff Vander Voort of MWI Animal Health has spent three decades in animal health fueled by his passion for cattle.
Iowa is more than a territory, it's home for Jeff Vander Voort. For the better part of 30 years, Iowa has been his base as he's worked for some of the biggest companies in the industry. Today, Vander Voort is the livestock north central regional manager with MWI Animal Health where he leads a team of representatives covering the Upper Midwest.
"Some of my best friends in the industry are from Texas and California, and I'm always kind of proud when we would have extraordinarily bad weather in Iowa," he says. "I brag about the low temperatures to them."
The state gave Vander Voort an ability to handle changes in weather, and it also started his love for cattle. He grew up on a small dairy farm where he learned how even the smallest changes in management resulted in big production differences. Both his grandfathers milked cows, fed cattle and owned beef cow herds. One of Vander Voort's favorite childhood memories is walking his maternal grandfather's bunks and feeding horned Hereford steers ground ear corn.
"I love cattle – how can you not love a cow? On a dairy farm, you get instant gratification," he explains. "You see how animal husbandry can impact production on an almost daily basis. We can see the milk tank fluctuating day by day based on the quality of hay we're feeding."
Vander Voort deepened his love of beef cattle while studying at Texas Tech University. In particular, he had two work experiences that deepened his appreciation for cattle. First, he spent a summer at Jorgensen Land and Livestock in South Dakota and then working at a large Angus seed stock operation in California.
"When I added the educational component on to that, I was just fascinated by what a ruminant could do with feedstuffs that other species can't – how they make good use of ground that otherwise wouldn't be suitable for production. They are amazing," he says.
Investing in Technology
After graduating from Texas Tech, Vander Voort quickly connected his passion for livestock with animal health sales. In his 30 years within the industry, there have been amazing advancements.
"My company at the time was one of the first to sell the Abaxis chemistry system. Then, even large practices with multiple veterinarians couldn't imagine spending that much on a blood chemistry machine," he recalls. "Now, there are small, one-man mixed animal practices that wouldn't imagine practicing without them."
That's only one example of the many areas where technology has advanced veterinary science for the benefit of practices, producers and livestock alike.
"The quality of medicine that livestock owners and pet owners are receiving from their local veterinarian has only improved in the 30 years I've been out here," Vander Voort says.
Relying on Your Team
Today, Vander Voort leads a team of 12 livestock sales representatives for MWI. During his time in animal health sales, he's seen an increase in collaboration.
"The amount of collaboration between the reps in my region and their local manufacturing reps has improved," he says. "Our team works so well with the manufacturer reps that travel the same geography as us. They are texting and calling and e-mailing with each other throughout the day. That's been a big change, but one for the better."
The immediacy of communication is completely different than when he was starting out, Vander Voort says.
"The cell phone is one of the single most revolutionary pieces of technology we've experienced and that our customers use," he says. "I used to get in a car and no one in the entire world knew where I was but me, and I knew every pay phone in my territory."
Service: A Family Value
Outside of animal health, Vander Voort is dedicated to his family and the local church. He's contributed to his community and served on several boards through local churches.
Vander Voort and his wife, Christi, are now empty nesters after raising four children. His three sons serve in the U.S. Air Force and his daughter is a press secretary to Vice President Mike Pence.
Photo Credit: istockphoto.com/olaser