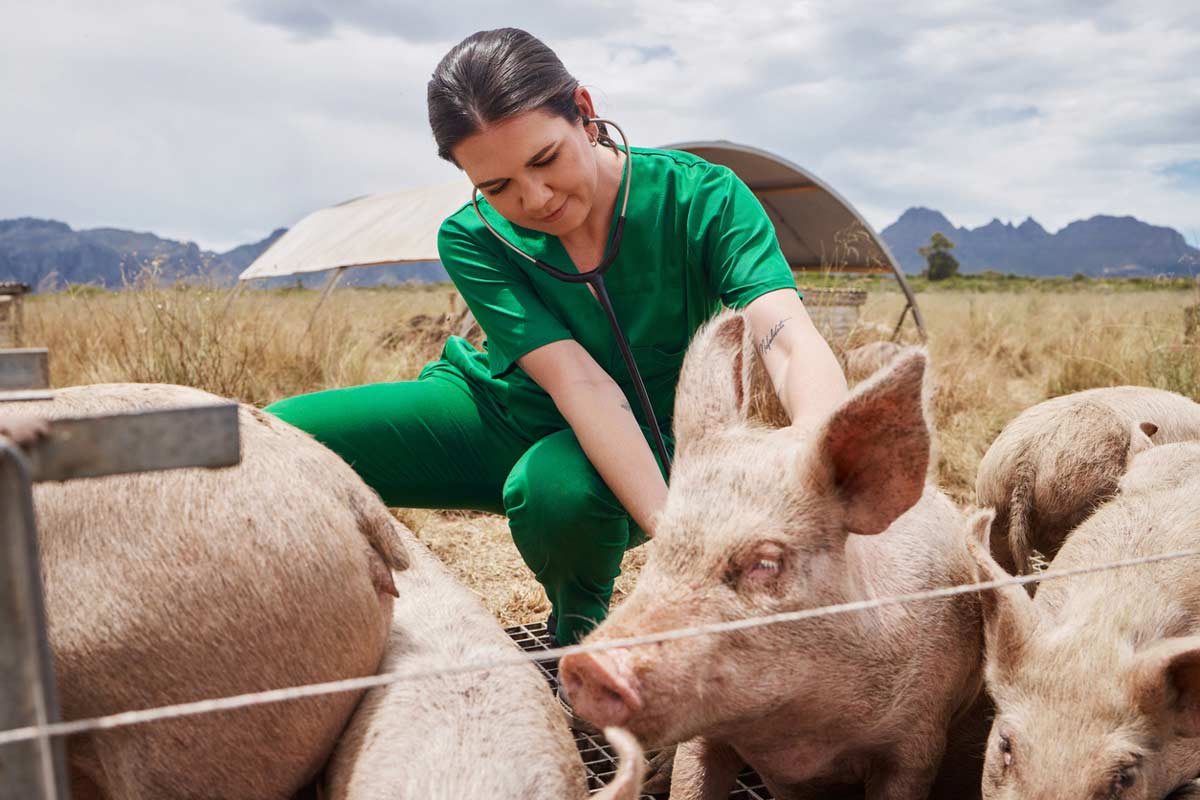 In Livestock News
Current events impacting the livestock business.
While I spend most of my time focused on the companion side of the business, the livestock business is fascinating, and critical to all of us and the world, for the protein it provides. Like all businesses, it has its challenges, and today it has more than its fair share with misinformation coming from environmental groups and the media, but I think we're up to the challenge of changing the narrative and continuing to do good work in terms of sustainability and the environment.
Looking back…
Inflation
Inflation was not transitory, which we all know by now, and it has a significant impact on the livestock business. When prices go up, consumption goes down, and meat and poultry prices increased significantly in 2022. Tight supplies and steady demand kept meat prices 20% higher than the five-year average for the March-May period, and high corn and hay prices created additional inflationary pressures. As we head into 2023, meat prices are coming down, especially in the premium cuts, and poultry and egg prices are up, mainly due to the bird flu.
Bird Flu
More than 58 million birds had died from the avian flu as of January 6, and the bad news continues across Iowa, Indiana, Minnesota, North Dakota, Wisconsin, and several western states. This has caused supplies to drop, although the egg-laying flocks are being replaced as quickly as possible, and prices continue to spike. Egg prices have tripled in some areas, and poultry prices are up, driven by strong demand, increased production costs, and fewer birds available.
Rural Vets
Rural veterinary clinics have been in decline for decades. Large animal practices account for less than 2% of U.S. private practices, and mixed animal practices for less than 6%. What's to blame? Certainly, low salaries and the large amount of debt students need to take on are factors. There is good news, though, as the USDA has been awarding grants to support rural veterinary services, which is beginning to show some results across the U.S.
Coming soon…
Antibiotics
Certain OTC livestock antibiotics will require a veterinary prescription by June of 2023, meaning producers will need to be ready for changes in how they get medications for their animals. Like the 2017 veterinary feed directive, new classes of livestock antibiotics – those used in human medicine – will fall under the rule. This includes injectable and oral bolus products containing penicillin, tetracycline, and other antibiotics. It will affect all mastitis and dry cow treatments. The FDA website has a complete list of affected products.
Longhorned Tick
The Asian long-horned tick poses a severe threat to livestock. While not typically found in the Western Hemisphere, this tick was reported for the first time in the U.S. in 2017 and has been found in 17 different states. It can reproduce without a male, and a single female tick can lay up to 2,000 eggs. It's aggressive and can cause stress and severe blood loss in cattle.
While these issues seem a bit pessimistic, publicly traded companies have generally reported positive momentum in the livestock business, including Patterson, Merck, and Phibro. Others may show the business being down slightly, with much of that attributed to introducing new generic drugs, but challenges remain. In any case, the year ahead will be interesting, especially if we dip into, or are in, a recession.
Photo credit: istockphoto.com/PeopleImages