Justin DeVun responds In Times of Need
Midwest rep Justin DeVun was determined to help veterinarians and shelters in his community following Hurricane Ida's landfall.
As an outside sales representative for Midwest Veterinary Supply, Justin DeVun, territory sales representative, covers the Gulf Coast of Louisiana, Mississippi, and Alabama. "It is my responsibility to call on clinics within my territory to help and support them with anything they need," he said, especially when that need is great.
When Hurricane Ida neared the Gulf Coast states in late August 2021, DeVun reluctantly had to evacuate with his family to Florida. They could only watch the news reports from out of state as the storm rolled over New Orleans and the surrounding area.
DeVun knew from firsthand experience that hurricanes could be detrimental to veterinary hospitals and especially animal shelters. Justin's dad (Dr. John DeVun) is a veterinarian. His practice is located in Mandeville, Louisiana. Growing up, Justin worked at his dad's clinic, DeVun Veterinary Medical Hospital. When Hurricane Katrina swept through New Orleans in 2005, Dr. DeVun opened his clinic as a hub for medical supplies needed for veterinarians throughout the area. Justin worked alongside his dad, passing out medication and checking in with fellow veterinary workers, according to a writeup in the Midwest company newsletter.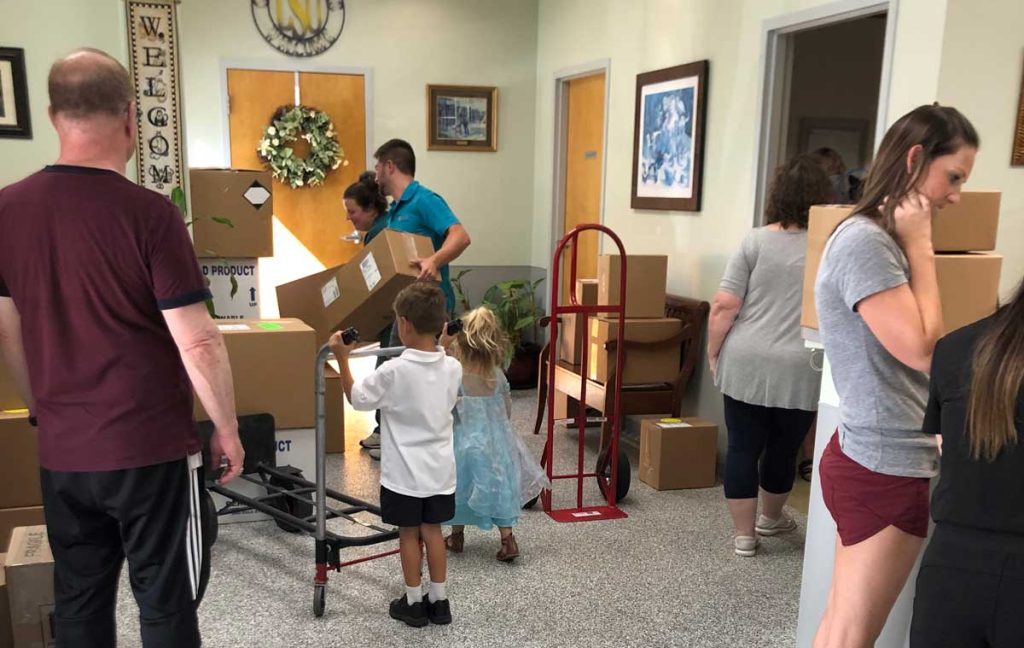 "[Hurricanes] shut down the ability for carriers to deliver much-needed medication and supplies for animals in the area," Justin said. "On top of that, shelters usually have to send their animals up North for both their safety and their staff's safety. The work for shelters also does not stop there after a hurricane passes. They are left with the responsibility to help pets across their city that have been misplaced or need medical attention."
When the storm passed, and he was able to return, DeVun went to work immediately to find ways to help the local clinics and shelters. Within two days, Midwest had secured special approval from the Louisiana Pharmacy Board for emergency deliveries into the Southshore and Northshore of Louisiana. UPS and FedEx were not traveling into the area, so Midwest rented a truck, and the branch manager (Brian Bishop) from their Birmingham location volunteered to drive the supplies down himself. Between emailing, phone calls, and texting, the Midwest team was able to secure two clinics in the area as drop zones.
"One of our dedicated inside sales representatives, Michelle Gaddis, and I were able to take customers' orders for much-needed supplies and get them on the truck for Brian to drive down," DeVun said. "My family and I drove back to Louisiana to assist with sorting packages at each drop zone. Clinics were able to meet us at the North and South drop zones to sign for and pick up their packages. That is who Midwest is and how we respond in times of need for our customers!"