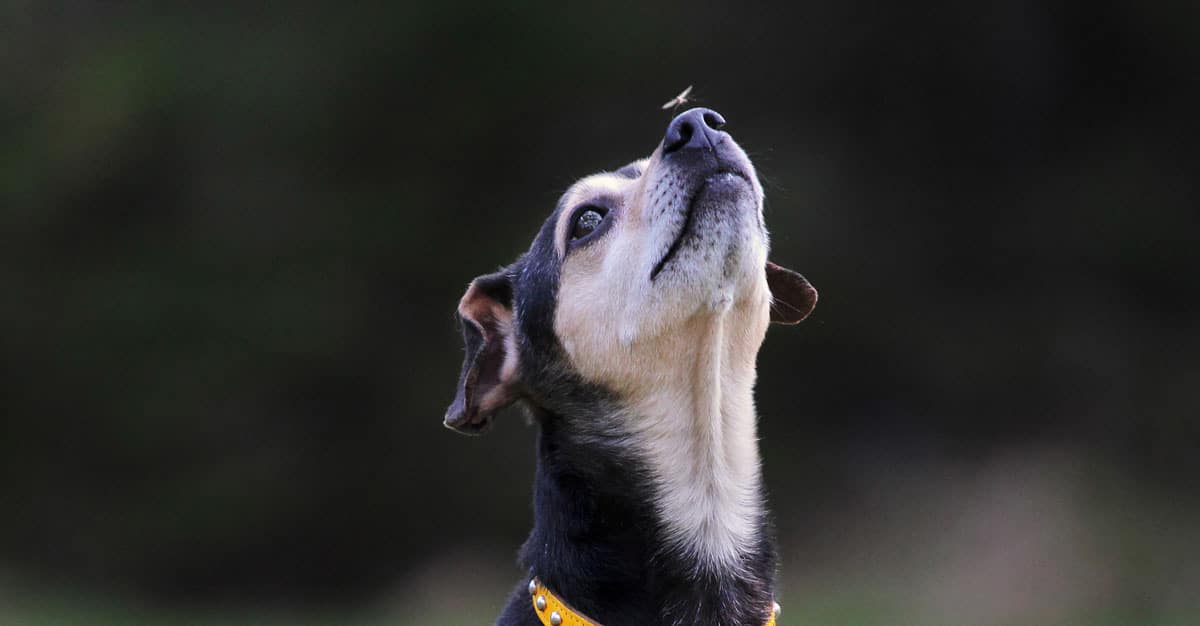 Mark Your Calendars for Parasite Prevention
Companion
|
April 2021
Amid a disruption in scheduling yearly checkups, veterinarians were scrambling to keep companion animals compliant with parasite prevention.
Rick Marrinson, DVM, likes to have a full but balanced schedule for annual checkups among his client base. Through 36 years of practicing veterinary medicine, he's gotten a pretty good handle on the ebbs and flows of patient traffic throughout the year. At least during a normal year. And the last 12 months have been anything but normal. After adopting new safety measures and procedures to protect his team and the clients they serve, business at Marrinson's five-doctor small animal practice stabilized. But something was nagging at him.
"The biggest concern became those animals that were lost during the few months when everything just immediately shut down," he said.
For those pets whose care was delayed, veterinary appointment/software reminder systems will automatically schedule 2021 annual exams later in the year. That means everything got pushed back, creating the potential for scheduling issues for the veterinary practice and lapses for critical parasite testing and preventative prescriptions for pets.
"We were concerned that we weren't getting timely testing done," he said. "We were concerned about those clients who routinely purchased a year's worth of their parasite preventative at that annual visit, and now they've missed their annual visits. Therefore, rather than being compliant, the owners are running out of their parasite prevention. When those animals came in later and got caught up, that was great. 'But I began to think about what was that going to mean for the next year?'"
Proactive scheduling
Marrinson wasn't alone. That sense of urgency led the Companion Animal Parasite Council (CAPC) to recommend veterinarians and clinical teams proactively reach out to clients and move up 2021 appointment reminders to prevent lapses in critical parasite diagnostic testing and preventative dispensing. To avoid this situation, CAPC recommended veterinarians should consider adjusting those patients' reminders back to spring of 2021 to ensure everyone has access.
"We believe that every pet needs to be tested annually and receive parasite preventives in a timely manner," said Dr. Chris Carpenter, President and CEO of CAPC. "Our concern is that the delayed veterinary visits in 2020 may cause difficulties in pets getting access to health care in 2021."
While the risks of parasites depend upon where you live, CAPC's mantra is to get every pet tested and every pet protected, Marrinson said. Timing is critical with the testing. "If we've missed out on a chance to do preventive care on a patient, we don't want them to fall into risk," he said. "We don't want their parasite preventions to run out. We don't want to miss the chance to test and treat early if there's been a lapse in their parasite prevention. And that becomes not only for the health of the patient but important to that family as well, especially for those parasites that are zoonotic."
The perennial challenge for every practitioner is how to best inspire their clients to be compliant. Everybody thinks they're doing a good job on compliance, Marrinson said. "Universally, everybody overestimates that."
The average pet owner thinks about parasite prevention once a year, he said. With busy lives, and currently, with the worries brought on by a pandemic, their focus is quickly drawn away.
Because of that short window, Marrinson's practice recommends pet owners purchase their parasite prevention a year's worth at a time. "Industry studies have shown that if pet owners go home with a 12-month supply, they're more likely to give most of those doses throughout the year," he said. "If they take home only a 6-month supply or a one-month supply, they may have very good intentions of coming back month after month or coming back in six months and refilling those products. But it's more likely that life will get in the way, and then there's a lapse, and then their pet is unprotected."
Even if pet owners have their prescriptions mailed to them by an online pharmacy, they still need the veterinarian for the prescription to be renewed.
Meeting the challenge
Marrinson said that he'd been encouraged to see that even under stressful circumstances, so many pet families have been able to keep their pets high on their priority list. "That's encouraging to me because there are a lot of challenges in the world today. A lot of things are distracting our attention, and it would be very easy to lose that focus and let those things lapse into some falling behind."
Will client visits continue at the pace we're on now? "I'm not sure," he said. "If they do, I certainly hope our industry is capable of meeting that challenge. Either way, I hope we don't remain so busy that veterinarians lose their focus on taking care of the important basics like parasite testing and prevention."
Forward-thinking
At the onset of the pandemic, the coronavirus prompted a lull in veterinary visits in March and April 2020, according to CAPC. For those pets whose care was delayed, veterinary appointment/software reminder systems will automatically schedule 2021 annual exams later in the year. This may create scheduling difficulties and lapses for accurate scheduling for critical parasite testing and preventative prescriptions.
To avoid this situation, veterinarians should consider adjusting those patients' reminders back to Spring of 2021 to ensure everyone has access. "Our team has been in survival mode since the start of the pandemic. We had to quickly develop and adapt to new curbside operation protocols while handling an unprecedented demand for services," said Cathy Michaelson, business manager and partner at Aumsville Animal Clinic in Aumsville, Oregon, and director of operations for CAPC.
"We're now shifting gears to prepare for the annual cycle of 2021 wellness visits. By reaching out to clients to schedule proactively, we can minimize the anticipated backlog of appointments in the summer and fall. Ultimately, we want to lessen the pressure on our dedicated veterinary team while ensuring all of our patients receive timely preventive care."
Photo credits: istockphoto.com/undefined undefined
Photo credit: istockphoto.com/ThamKC