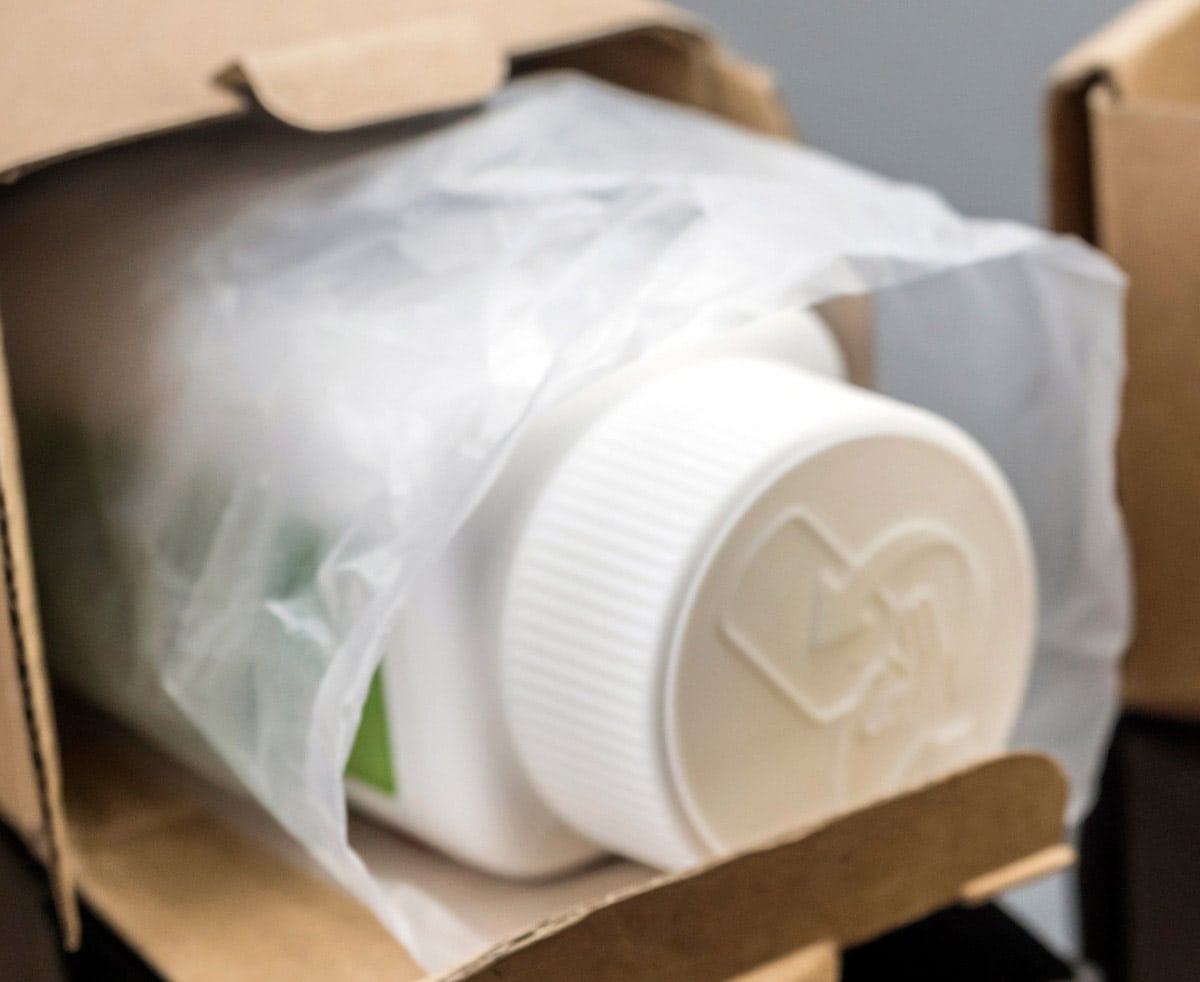 No Place Like Home (Delivery)
Why home delivery is an essential component of a total pharmacy solution for veterinary practices.
Sales of pet medications still make up approximately 23% of the average clinic's revenue, said Andy Bane, COO of Vetsource. It's important that veterinarians elevate the service level in that part of their business. If they don't, that business may eventually get squeezed out from the clinic.
There is an increasing mix of competitors vying for those dollars. 1-800 PET MEDS has been in the marketplace a while. Walmart recently began offering pet medication services. Chewy is ramping up its reach to pet owners. And although Amazon has not dipped its toe into the pet prescription pharmacy business, "we can all assume that they will," said Bane.
Manufacturers, too, are showing a willingness to sell through channels besides veterinary practices, Bane said. "Historically, manufacturers would only officially sell to distributors or directly to veterinarians. Now, we see manufacturers more openly saying that they are going to be present where the pet owners are. That's created a new level of competition for the veterinarian."
While there are inevitably new channels and pressures popping up – and price is one key competitive front – Jamie Mallinger, chief commercial officer, Vetsource, said he doesn't believe it's going to be a race to the bottom. The veterinarian doesn't need to go all the way down and meet the price of a large online retailer in order to be competitive.
"Veterinarians know the pet," he said. "They know how the pet has been treated, and they have a relationship with that pet owner in the practice." If veterinarians can share with the pet owner that they have a viable and convenient solution, they can actually compete pretty effectively with that general mindset in the practice.
"This is like any other initiative; if they want to retain that insight with a customer and retain that loyalty, they need to take a slightly more proactive stance in how they are distributing medications and preventives to their pet owners," Mallinger said. "They can be very effective in that. We see that our best customers are the ones that have a very rigorous, programmatic approach to making sure that pet owners are aware that they have the services that can meet that pet-owners need at a fair price. That makes a difference."
One benefit of manufacturers more openly selling through other channels is that they are instituting MAP pricing, Bane said. This helps prevent a "race to the bottom. We've already seen some positive effects of manufacturers saying: 'We are going to sell to you, but we are going to sell to you under the conditions of our MAP pricing policy.' We do see manufacturers seriously enforcing that when it comes to a MAP policy. We look at that as a positive change, and we'll reinforce our belief that the veterinarian can continue to be competitive in this changing landscape."
The proactive pharmacy
Marketplaces are changing across all industries because consumers now have the power to shop more on their terms. That includes healthcare providers, both human and animal. And one of those terms – perhaps the most important in today's market – is convenience.
Bane said the veterinary industry, and veterinary professionals would benefit from a shift in thinking when it comes to the services that veterinarians provide to their clients. "The veterinarian, and the service that the veterinarian offers, is actually a convenience service," Bane said.
People mentally reference the human side model when thinking of pharmacies. You go to a physician, get a prescription, take that prescription to a pharmacy, stand in line at the pharmacy and have that prescription filled. Bane said that veterinarians are capable of offering a better service than that by making it convenient for therapeutic and even chronic medications to be attained through a home delivery solution. "It's the way consumers want to actually interact with a healthcare provider; in this case the healthcare provider for their pet."
A proactive veterinary clinic understands what the pet owner wants, and they offer that to the pet owner when the pet owner is present in the practice as part of the services provided. "When the client is in the clinic and the veterinarian has examined the pet, made a recommendation for a prescription product, then right at that moment they could say, 'One of the best ways to ensure that you are able to administer this product to your pet is to have it delivered on a regular basis via our service from our clinic.' Having that conversation right then and there – because you know that's going to be a more convenient solution for that pet owner – is really a broader approach that we see hospitals that are very successful with their home delivery program engaging."
Key components
A home delivery program can also help with plenty of other high-priority areas for veterinary practices, such as margin and revenue, compliance and quality of care, customer loyalty, marketing, and operational efficiencies.
For instance, Vetsource services include:
ScriptRight. A cloud-based ePrescribing tool that integrates with most practice management software and allows practices to create prescriptions for home delivery in a matter of seconds. Since it's mobile-optimized, veterinarians have the ability to create, review and approve prescriptions from any web-enabled device, even when they're away from the office.
ScriptShare. Veterinary clinics can proactively recommend prescription, OTC and nutritional therapies by sending clients a unique email from within ScriptRight®. This email links the client directly to the clinic's online store, where they can quickly and easily purchase the prescribed product in the proper dosage at their convenience.
Compounding. Vetsource has partnered with Rood & Riddle Veterinary Pharmacy to offer compounded medications for convenient home delivery.
PetMail. Through this free email marketing program, Vetsource engages with clients on the clinic's behalf with targeted emails designed to drive them to the clinic's online store and build awareness of the clinic's brand. PetMail emails contain Vetsource and manufacturer-sponsored promotions good for valuable savings on products available in your online store – without affecting your profit margin. They also include insightful articles designed to reinforce the veterinary practice's status as the clients' go-to source for products and services to keep their pets happy and healthy.
RemindMeSM. This monthly parasiticide program helps clients schedule individual doses of their pets' flea, tick, and heartworm medications for home delivery each month when they need them with no shipping charges.
Having the margin conversation
Some practices may be resistant to starting an online pharmacy because they are trying to protect their in-hospital pricing, and feel that splitting between online and in-store would take margin away, said Mallinger. "But the reality is with the other competition out there, a lot of those sales – particularly for the price-sensitive customers who are more concerned about convenience – they're going to go to those other solutions anyway. So that money is going to walk out the door. It's important for veterinarians to recognize that they need to evaluate the segments of their customer base to understand how can they better meet their needs and realize that consumer demands change preferences."
Equally, if veterinarians are concerned about operational efficiency, every time they have to handle a fax, that takes people away from the job of delivering care, Mallinger said. "If they really look at where they're spending their time as it relates to orders being processed out of the practice, you can begin to easily start knocking down the reasons why it doesn't make sense not to offer a home delivery service."
Mallinger said that when a practice implements a home delivery service in a very strategic way – selling what they can in-practice and introducing the option of home delivery service as a convenience to the pet owner – they will see their total pharmacy revenue go up. "Yes, of course when you partner with somebody else, your margin is going to be a little bit lower, but on the other hand, it's incremental revenue and incremental profits when you're talking about the bottom line of the practice. And that's good business because that provides the economics for the practice to be able to invest in customers, as well as back into the practice in other places."
Going deeper
Bane said having an online pharmacy and home delivery service is about engaging the clients in a deeper way, providing them with something they are looking for via a number of different avenues. "Whether that be setting somebody up when they are in the hospital or helping the pet owner sort through all the clutter of the pet industry where they are bombarded with different messages, if the veterinarian can understand they are in a great position to meet that need by having more information about that pet than any e-commerce player is ever going to have, and utilizing that information to provide a customized and very personalized experience for that pet owner, then that's something that pets owners are looking for today."
Mallinger said veterinarians are well-positioned in the marketplace because of that personalization. "We believe if veterinarians are properly personalizing the approach to the pet owner in ways that bigger companies with a more generic approach can't do, they are actually not only going to win business with the client, but that client is going to be happier because they wanted to understand that the person they're interacting with knows them and their pet," he said.
Benefits of autoship
Home delivery is an attractive service to more than just pet owners. Bane said food manufacturers, in particular, are interested in the home delivery aspect of the online pharmacy because of its potential to "grow the pie."
The average pet owner that purchases a therapeutic diet from their veterinarian out of their clinic buys on average 1.8 bags of that diet, Bane said. "As you know, in most cases that pet should be on that diet for life. That number has been stuck at 1.8 bags for all the major therapeutic diet manufacturers for years and years and years."
However, when you put the pet owner on autoship for that therapeutic diet, it goes from 1.8 bags on average to around 10 bags on average. "It's a massive increase in compliance and it's really growing the pie for the manufacturer. We see manufacturers want to do ride-alongs with our reps and spread the word that the veterinarian has this available to them."
Another example is with NSAIDs on the market. Bane said compliance is 56 days on average. "Put that patient on autoship, and it goes to over 207 days on average. And those are numbers we think we can continue to grow."
With heartworm preventives, it's an average of 5 ½ doses, where the pet owner should be getting 12. "We put them on a reminder program where we're sending that single dose of the monthly product to home on a regular basis, and compliance is up to around 11 doses on average. It's an important mechanism to ensure that the pet is being treated with therapy that's been prescribed by the vet."
A more robust conversation
Distributor reps play a very important role in the veterinary medicine industry, and the discussion of total pharmacy solutions, Bane said. That's why Vetsource has chosen to partner with distribution.
"There is a reason we chose to embrace the value that distribution can bring to the table," he said. "They have deep relationships with hospitals and can have conversations about home delivery that can be rather sophisticated in nature. We're not talking about just buying a new product or buying a certain set of gloves. This is a more robust conversation that needs to occur and needs to occur at the highest levels within the practice, whether with the practice manager or owner, to understand what a properly implemented service can accomplish for that hospital. We have always seen the value in what the distributor rep can bring."
Case study: Is the home delivery customer better, or worse, for business?
A corporate veterinary practice group understood from its own data how effective the home delivery program was for increasing compliance. But one lingering question remained – was it in fact good for the overall business?
The customer wanted to find out what a home delivery client looked like in terms of how much they spent on services, and how often they visited the hospital. So, they conducted a study with a third party and analyzed the data. "They came away with the conclusion that a home delivery client is a better client than a non-home delivery client," Bane said.
For wellness visits, the home-delivery client visited more frequently, and spent more in total with the hospital, than a non-home-delivery client. "With this data, home delivery has become an important corporate initiative in the last four years."
istockphoto.com/digicomphoto