Patterson Veterinary to Acquire Miller Vet Holdings
Proposed deal would strengthen Patterson Veterinary's "regional presence in the companion veterinary market," the company said.
Patterson Veterinary Supply, Inc., a subsidiary of Patterson Companies, Inc. announced that it has signed an agreement to acquire substantially all of the assets of Miller Vet Holdings, LLC, a multiregional veterinary distributor (Miller Vet). Upon closing, Patterson said in a release that the acquisition is expected to grow Patterson Animal Health's presence in the companion animal market, drive increased operating leverage and attractive synergies, and "allow Patterson to provide exceptional customer service to Miller Vet's customers."
Miller Vet is a privately held company founded in 1920 with headquarters in West Point, Nebraska, and four distribution facilities located in the South, Southeast and East Coast. The acquired business will be integrated into Patterson Veterinary's existing facilities and operations.
In connection with the transaction, a large number of Miller Vet sales representatives are expected to join the Patterson team, according to the release.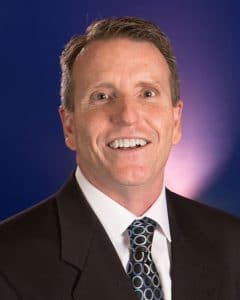 "For more than 100 years Miller Vet has built a reputation as a distributor that cares about veterinarians and their practices," said Kevin Pohlman, president of Patterson Animal Health. "Patterson shares this philosophy and the proposed acquisition of Miller Vet aligns with Patterson Animal Health's strategic direction and plans. In addition to building upon our strong momentum in the companion animal market, this acquisition illustrates Patterson's focus on making strategic investments to drive profitable growth and shareholder value."
Miller Vet Holdings President and CEO Dr. David Gnad stated, "We are excited about the upcoming acquisition, as we have long admired Patterson Vet and how they provide services to the companion animal market. With Patterson Vet's acquisition of Miller Vet, our customers will benefit from Patterson's scale, broad product portfolio and exceptional value-added services."10
In addition to strengthening Patterson's competitive position in the Midwest, Mid-Atlantic and Southeast markets, George Henriques, president of Patterson Veterinary Supply, said the acquisition is expected to expand the company's core sales reach and create synergies with its strategic vendors. "We welcome our new colleagues to the Patterson team and look forward to continued success together," Henriques said.
Terms of the transaction are not being disclosed. Patterson expects to close the transaction during its first fiscal quarter of FY2022.