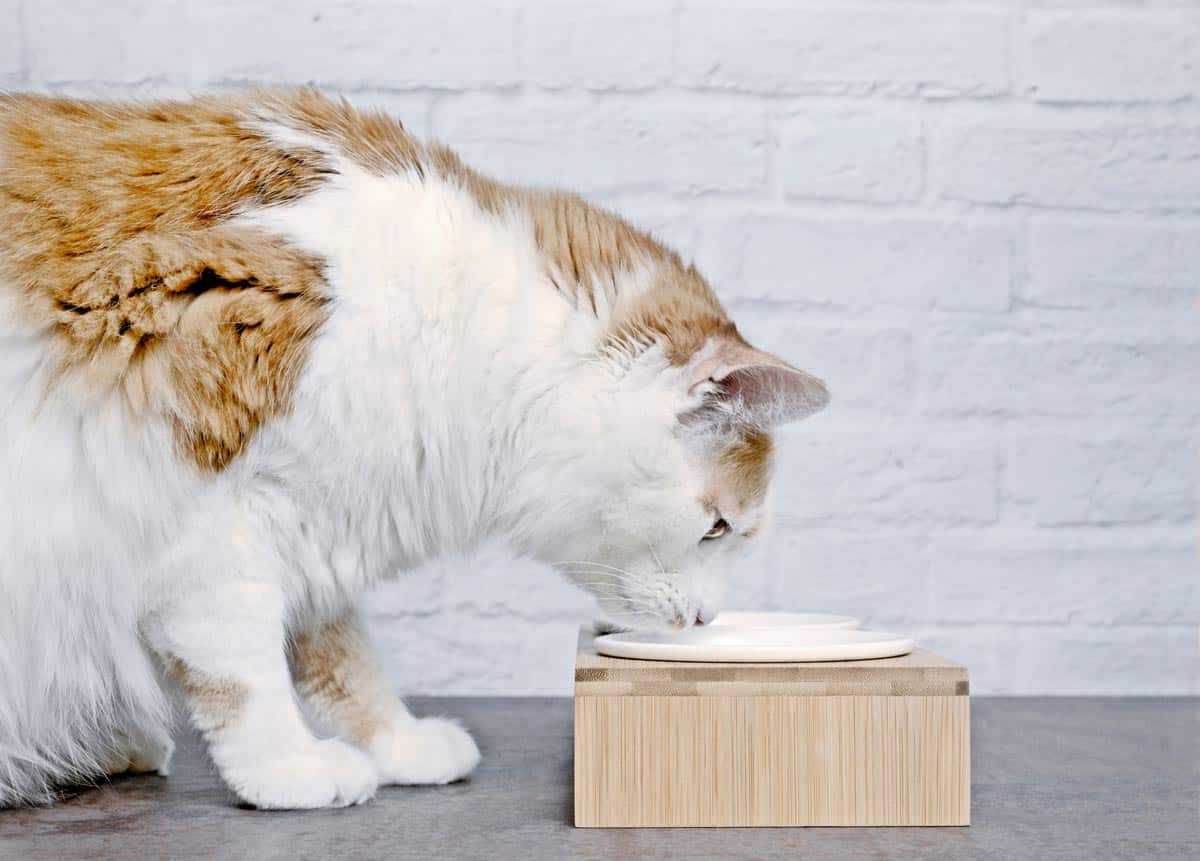 Pet Obesity: Time to Walk the Talk
Awareness of pet obesity is up. How about treatment?
Despite increased awareness of the issue, pet obesity in the United States continues to rise. A recent report by the Association for Pet Obesity Prevention (APOP) showed that in 2022, 59% of dogs and 61% of cats were classified as overweight or having obesity, an increase from the previous surveys conducted in 2018 and 2017.
"It is time to shift our efforts from raising awareness to treating pet obesity," said APOP founder Dr. Ernie Ward when the 2022 State of U.S. Pet Obesity report was released in May.
The report calls for accurate and accessible methods for determining excess body fat in animals and early identification of co-morbidities and risk factors. "We need additional pet obesity prevention and treatment options, including nutritional and pet food innovations, appropriate evidence-based pharmaceutical interventions, and improved means of educating, supporting, and monitoring patients on dietary and lifestyle interventions and weight management plans."
A critical issue
Obesity in pets isn't just a cosmetic issue, but also a major health issue, said Dr. Ward in his "President's Comments" message in the APOP report. "Growing evidence shows that obesity in dogs and cats increases the risk of many non-communicable diseases including skin and respiratory disorders, and renal dysfunction." It increases the risk of metabolic and endocrine disorders (e.g., diabetes), orthopedic diseases (e.g., osteoarthritis, cranial cruciate ligament disease), some types of cancer, and decreased life expectancy. Pet obesity also results in reduced quality of life, significant pain and suffering, and increased economic costs for owners, accounting for an estimated 20% of all pet insurance claims.
The causes of pet obesity can be complex. According to the report, while feeding excess calories and inadequate physical activity are undoubtedly causative factors, obesity is also influenced by genetics, lifestyle and environment, and other physiological and medical conditions. Complicating matters is that veterinarians typically have only diet and physical activity available as therapeutic interventions, likely leading to an overemphasis on food and exercise as primary causes and treatments for pet obesity. The fact that most pet owners reported that overfeeding was a fundamental reason for pet obesity indicates a need for better education on proper feeding and obesity's etiologies, treatments, and consequences, according to the report.
How to treat it?
"A number of evidence-based strategies use therapeutic (aka prescription diets), which are uniquely formulated to meet nutritional requirements while reducing calories to support healthy weight loss," said Julie Churchill, DVM, PhD, Diplomate ACVN, an APOP board member and professor of nutrition at the University of Minnesota College of Veterinary Medicine. Evidence supports the combination of physical therapy/exercise and nutrition. But optimal implementation of these strategies demands more than simply dispensing the diet, she said. It also calls for education and tailoring a plan for the individual patient and his/her family. "There is also a role to improve nutritional assessments and implement care early and often. Early recognition is the best prevention."
Usage of prescription diets remains at the bottom of pet owner rankings in both pet loss methods and perceived efficacy, according to APOP. These findings are consistent with the association's findings in 2018, when 19% of pet owners stated they had tried a therapeutic weight loss diet to help their pets lose weight.
Barriers to implementation of such diets include perceived higher costs, lack of access to specific brands or formulations, changes in fecal output or other physical factors during diet transition, and lack of significant or timely improvement. Another barrier might be a lack of veterinary healthcare recommendations for overweight dogs and cats, according to the report. Veterinary professionals may be hesitant to advise changing diets for a variety of reasons, including cost, incapacity to support or monitor a weight loss plan, lack of understanding of the health risks of being overweight, widespread nutritional misinformation and confusion, or negative client perception of "vets selling food."
The veterinary team's role
In the APOP report, 32% of pet owners surveyed said they "strongly agree" that pet owners are to blame for an overweight or obese pet. Thirty percent "somewhat agreed," 23% were "neutral," 8% "somewhat disagreed," and 7% "disagreed." Yet only 49% of pet owners reported that their veterinary professional discussed their pet's ideal or healthy body condition yearly.
"Our results indicate pet owners are interested in being told about their pet's body condition and need for weight loss," according to the report. "Veterinarians often remark that pet owners will be embarrassed or even angry if told their pet has obesity or needs to lose weight. Further research is required to determine if this is true. Until then, veterinary professionals should ask clients for permission and interest in discussing their pet's body condition or weight loss and proceed accordingly."
"I think veterinary teams may not always set themselves up for success," said Dr. Churchill. "There is a perception that nutrition management takes too much time. But I'm an optimist. There are ways to make this more efficient. Weight management is a medical service, and convincing the team and pet parents of this warrants the time invested."
But professionals themselves can use some training, she adds. As with medical schools, not all veterinary schools have nutritionists or much nutrition coursework in their curriculum. The level of training students receive about nutrition determines how confident a graduating veterinarian is in speaking to pet owners about obesity, or about training technicians and veterinary nurses to do the same. "Nutrition is a core competency – all pets must eat," said Dr. Churchill. "But whether it is broadly implemented is another thing.
"Research shows that Americans have a weight bias, and many veterinarians experience discomfort speaking to pet parents about obesity. But I embrace it. It's a great opportunity and so rewarding when we can help pets become healthier."
In its report, APOP declares its desire to partner with therapeutic diet manufacturers to promote science-backed weight loss formulations and with laboratory and technology companies to develop and refine educational tools to increase adherence to dietary treatment. "There are so many educational possibilities," said Dr. Churchill, listing a few:
Educating pet owners to understand what health looks and feels like in their pet, and the negative impact of unhealthy weight gain.
Educating veterinary healthcare team members in preventive health and ways to make treatment easier. "We have a huge need to educate team members on communication and ways to assist in behavior change for owners," she said.
New areas of discovery in diagnostic tests for early intervention and for identifying markers for other health risk factors, and potentially monitoring outcomes.
Ongoing research in the microbiome of both health and obesity, to better understand the pathophysiological changes that occur and potential intervention strategies.
Editor's note: The 2022 State of U.S. Pet Obesity Report is available for download on the APOP website, petobesityprevention.org/state-of-pet-obesity-report
Seeing isn't always believing
Awareness of pet obesity among pet owners may be up, but many dog and cat owners still fail to recognize excess weight or overweight body conditions in their pets, according to the Association for Pet Obesity Prevention (APOP) in its 2022 State of U.S. Pet Obesity report.
APOP reports that 32% of surveyed owners of overweight or obese pets classified their pet as "normal," "ideal," or "thin" body condition when asked by their veterinary professional. In many cases, their veterinary professional disagreed:
36% of dog owners considered their pet's body condition "normal" when their veterinary professional classified it as BCS 6-9 (overweight to obesity).
9% of owners of dogs with obesity (BCS 8-9) classified them as having "normal body condition."
28% of cat owners considered their pet's body condition "normal" when their veterinary professional classified it as BCS 6-9 (overweight to obesity).
7% of owners of cats with obesity (BCS 8-9) classified them as having "normal body condition."
Photo credit: istockphoto.com/Lightspruch
Photo credit: istockphoto.com/Mary Swift