Staying Sharp: Pet Vaccination Compliance during the COVID Pandemic
What's changed, and what hasn't, with vaccinations of America's pets in the age of COVID.
With 13 years of experience in a veterinary practice, and another 7 as the veterinary medical lead for biologicals with Zoetis Petcare (a U.S. business unit of Zoetis), Karen Stasiak, DVM, MSN, was curious: How would the COVID-19 pandemic affect compliance with vaccinations? How would it affect the spread of respiratory diseases and other preventable illnesses? What about social patterns of pet owners, and their dogs and cats?
Essentially, the last year has turned out to be one big social experiment for the human-animal bond.
"It's interesting reflecting on what it was like going back in March and how crazy everything was in 2020, to where we are now," she said.
In the following interview, Dr. Stasiak discussed the latest trends related to vaccinations and compliance with Veterinary Advantage.
After the initial decline in visits, veterinarians reacted quickly.
Early in the pandemic, preventive care declined for pets. People were canceling appointments due to shelter-in-place orders, or fear. "I was getting all kinds of phone calls asking how late can pets be on vaccines and still be OK," said Stasiak.
Veterinarians reacted quickly. They made changes so that they could continue to safely see patients that needed care. The strategies veterinarians used were mostly successful, and preventive care normalized. "We are much better off today than last spring."
While preventive care did normalize, pet ownership underwent a noticeable transformation.
"It's been interesting to see how people have chosen to spend their time during quarantine and confinement, and how that has affected veterinary medicine," said Stasiak. The first trend has been the rise in pet adoptions, as chronicled by several industry surveys.
Another element is that because people spent more time with their pets, they noticed subtle changes in their pets' health that they may have missed previously. In a survey of pet owners, Zoetis found that 72% of people interviewed agreed that they wouldn't have been able to get through the quarantine without their pet, and 82% said they felt closer to their pets. "So I think it's been heartwarming to see these adoptions come out of this pandemic and overall a strengthened human-animal bond," said Stasiak. "It's been good for pets, people, and veterinarians." Veterinarians have been reporting increases in visits from 10% up to 30% in some cases.
While the client experience has changed through delivery methods such as telemedicine and curbside pickups, the vaccination conversation has not.
Fundamentally, the conversations for vaccination compliance have stayed the same. It comes down to the strength of belief and the value of preventive medicine that is reinforced throughout the hospital. From the front desk through the technician to the veterinarian, there must be effective communication with pet owners to figure out what their barriers are to compliance and help to prevent those, said Stasiak.
To do compliance well, vaccinations must be more than a veterinary practice's service offering. They must be a goal.
The veterinary staff must have preventive medicine as one of their goals. The veterinary team must believe in the benefits of vaccines, and communicate it through personal stories. "Part of that is just key messaging," said Stasiak. Among the key facts to reinforce: Vaccines protect pets from highly contagious and deadly diseases. In addition to improving the quality of life, vaccines are preferable to costly treatments, unnecessary exposure to antibiotics and eliminate the need for pet suffering from preventable illnesses. "Focusing on those benefits can be helpful," especially if the veterinarians and their staffs are committed to repetition of the preventive medicine message.
The vaccine conversation must move beyond core vs. non-core.
Historically, vaccines have been clustered into core vaccines – those considered essential – and non-core vaccines, which were thought of as more lifestyle. The problem with clustering like that is the veterinarian has to accurately identify the lifestyle that puts the dog or cat at risk. "Now those waters are starting to get a little murky," Stasiak said.
Pets are more social than in years past. Pets are also being imported from different countries, thus there is an increased risk that they are bringing diseases into new regions. "We know that diseases are spreading into emerging areas," Stasiak said. "It's becoming more difficult to predict behaviors that help to determine the risk of dogs or cats for actually being exposed."
For instance, the risk of leptospirosis changes with rainfall and flooding, and the movement of wildlife. The movement of pets makes it hard to predict respiratory infections like Bordetella and canine influenza. With Lyme disease, ticks are expanding their geography. "We need to protect our pets, because in my book they're really at risk until proven otherwise."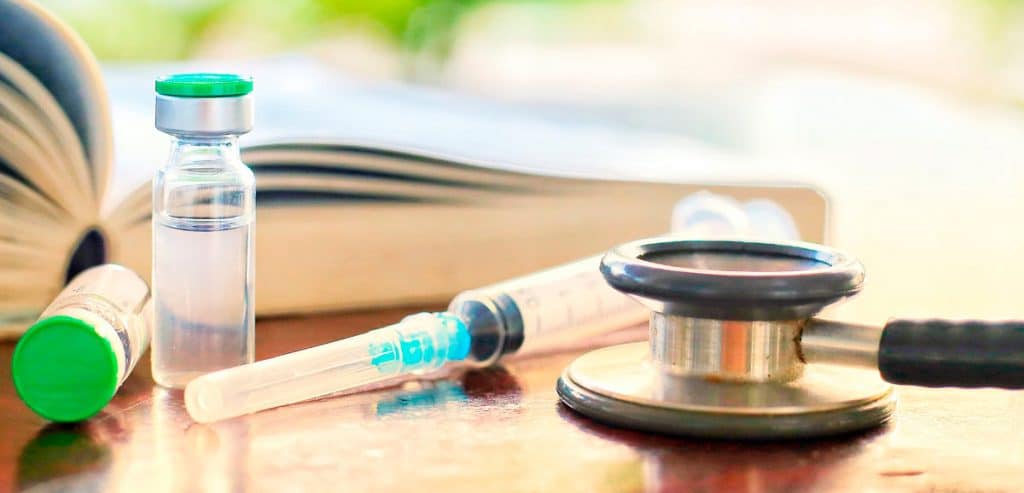 The social dynamics created by the pandemic only reinforced the risk.
People took more roads trips in 2020 than in previous years, and many took their pets with them. Thus any place pet owners stopped with an unvaccinated pet created the risk of contracting a disease that may not have been prevalent at home.
The risk increased even in one's own neighborhood. Stasiak said she saw more dogs socializing out on the block than ever before due to people wanting to get out of the house.
The news cycle made disease reporting more difficult.
Disease reporting is a complicated process in a regular year. And 2020 was anything but regular.
"It can really be difficult to monitor, especially when the news cycle is consumed by a pandemic and politics," said Stasiak. Many in veterinary medicine got their information about outbreaks from local news outlets, or Facebook pages of nearby veterinary practices.
"I can tell you that yes, we did see respiratory outbreaks in the United States and Canada in 2020," Stasiak said. However, the actual testing for flu and other respiratory diseases seems to have declined. "I think part of that is testing fatigue for respiratory viruses. For a coughing dog, pet owners didn't go to that next step to test or monitor. So, with a lot of these outbreaks, we never got confirmation of the cause."
There were recorded imported cases of canine influenza, which was a little surprising. "It surprised me that in the middle of a global pandemic, people were still importing pets from other countries," Stasiak said.
One thing that won't change is the incidence of canine influenza. The respiratory disease will continue to show up due to dog movement. "It's very contagious," she said. "We've seen it spread across backyard fence lines when dogs are shedding virus before they show any clinical signs that they're sick. Viruses live on surfaces, so it really makes it difficult to avoid."
Still, there's good news when it comes to preventing respiratory disease.
The industry learned from the canine influenza epidemic in 2015 when cities like Chicago were hard-hit. "Zoetis has experience responding to emerging diseases," said Stasiak. "We developed a highly efficacious vaccine quickly to help prevent both types of dog flu that we see in the United States. We recognize that we really can't control where the next outbreak is going to happen, because we can't predict where people are going to move with their dogs. But we're prepared to respond."
Pet owner education remains important.
Particularly with the differences between human and canine influenza. When most people hear "flu vaccine" they think about how poorly efficacious the human flu vaccine is, Stasiak said. But canine influenza hasn't had the same amount of time to drift as human flu has, so there are fewer versions.
Distributor reps are vital to vaccination efforts.
Distributor representatives are important to the vaccine conversation for many reasons. Some practices do not have industry representatives calling on them and their only contact and source of information is going to be through distribution partners. Distributor reps are often the only industry source that talks to clinics on a weekly or regular basis. The clinic is going to call the distributor to talk about whatever the latest promo is, get more information about new products, etc.
"When I was in practice, I went to my distributor rep for everything," Stasiak said. "Every question I had, that's where I started. And then if I needed to follow up, I would go to the company specifically. So, I do think that they're seen as having the broadest knowledge across the industry."
Pets and people: Closer than ever
Zoetis Petcare, a U.S. business unit of Zoetis, surveyed 2,000 dog and cat owners across the U.S. to learn more about how they are feeling during these times and what their journey has been like with their pets. Highlights include:
How have pet owners been handling the pandemic?
72% of pet owners say they wouldn't have been able to get through the pandemic without their pet

81% say the quarantine period has brought them even closer to their pet
77% of respondents agree that they want to reward their pet with quality care for being there for them during the pandemic

72% say they've taken better care of their pet than ever before

49% giving them more treats
45% taking them on more walks
45% cuddling or petting them more often
40% teaching them new tricks
Circumstances and routines have changed. Has my pet?
60% say their pet has been acting differently during the pandemic

Nearly 1 in 5 (17%) have noticed their pet's behavior get worse

66% barking or meowing more
56% begging at the table more
31% acting needy
26% acting more curious than normal
22% making a mess in the house more often

64% say they've noticed more symptoms of their pet being unhealthy than before the pandemic began. Changes included:

36% pets being much more active
27% struggling to go up and down the stairs
24% appears to be anxious or stressed
What happens when everything goes back to "normal"?
65% of pet owners are a bit concerned about how exactly their pet will react when they are home less often

70% noticed their pet seems to quite like that they are home more often
24% of cat owners believe their cat seems a bit annoyed they are home more often

Pet owners are willing to adjust their behaviors to help their furry friends when they're not home as often.

More than half (56%) of respondents say they'll try to be home as often as possible to mitigate the change, post quarantine
42% will attempt to work from home more often
34% plan to take their pet with them to more places
17% are considering getting another pet to keep their furry pal company

76% say they will take their pet for a proper vet check-up as soon as they're able to
Photo credit 1: istockphoto.com/ AndreyPopov
Photo credit 2: istockphoto.com/Amornrat Phuchom