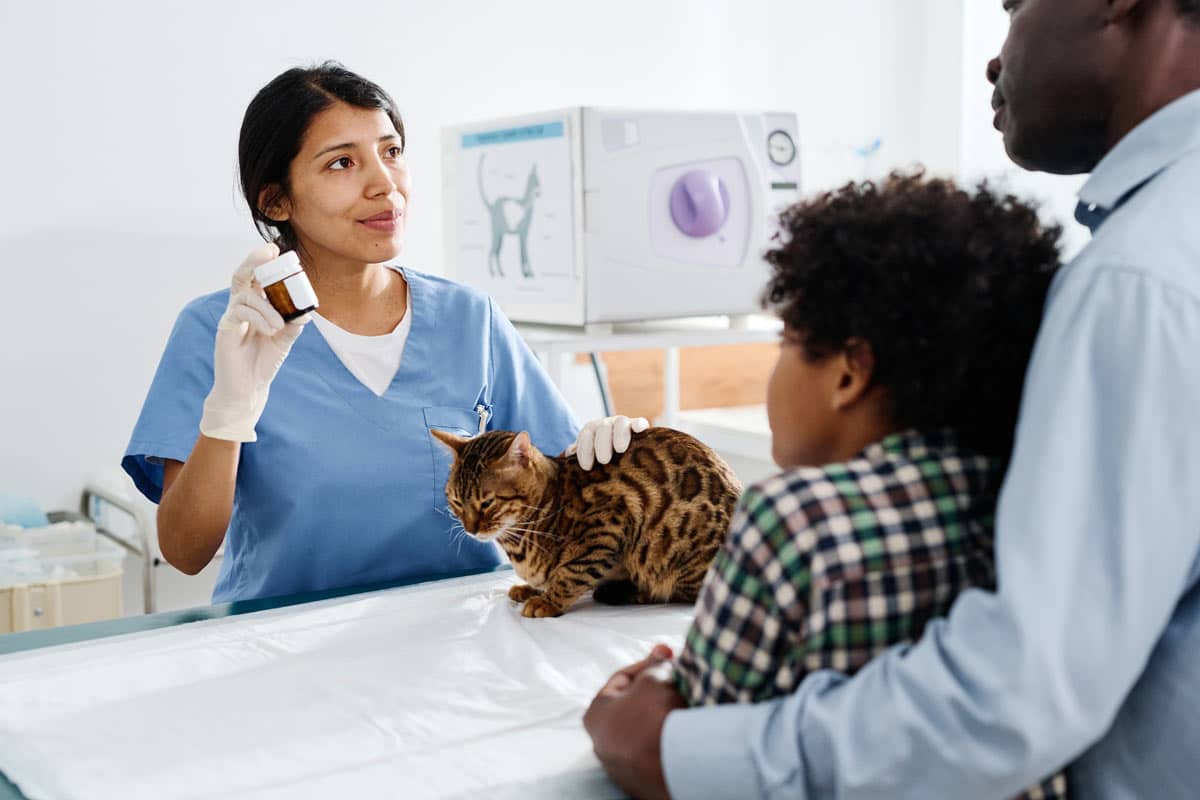 Positive Feedback from Supplements
Pet owners are more proactive in finding alternative medications for their pets' health. How can veterinary clinics and their distribution partners benefit from this trend by offering supplements?
Kim Donovan, DVM, has practiced veterinary medicine for over 26 years. Since day one, she has recommended clients consider using supplements for their pet's health. While they've always been receptive to the idea, she's noticed a recent uptick in pet owners wanting to find ways to treat a pet's illness or improve their health without having to take medication.
"People nowadays are more in tune to not necessarily wanting drugs versus supplements," said Dr. Donovan, who practices at Oakhurst Veterinary Hospital in Seminole, Florida. "They are looking for natural products versus medications. So, I tend to incorporate a little bit of both."
Sean Brennan, east zone sales manager, Nutramax Laboratories Veterinary Sciences, Inc., said 20 years ago, when he got his start in the industry, overcoming pet owner skepticism on supplements was a major part of working with veterinary clinics. "Nowadays, people know that these supplements and nutraceuticals work," he said. "Will they work every time? No. But for the most part, we're seeing so much positive feedback, which is attributed to dinner meetings and lunch seminars that we offer to clinics, where we reinforce the benefits of using these products. I think awareness has created the market that much more."
As a result, the industry is seeing more veterinarians and clients open to the idea of using supplements and nutraceuticals first, before going straight to pharmaceuticals. "Coming through COVID, it's opened many eyes to alternatives," Brennan said. Clients are often being recommended supplements that should be given to their pets for the remainder of their lives, not just for a specific illness or condition. This can serve as a long-term revenue stream for the veterinarian. It also helps improve the clinical outcomes of patients, and avoids more significant problems if the pet is not treated, or if it's left untreated, Brennan said.
Managing client expectations
Veterinarians and staff said that dog owners who visit Buffalo, Texas-based Buffalo Animal Hospital tend to be more interested in using a supplement when discussing joint pain and inflammation. "The arthritic patients seem to benefit the most since that's where our focus lies," they said. Clients notice the most improvement when the staff introduces the supplement when the dog's joint pain first presents itself to the client. Usually, the client's concern is if their pet is hurting or starting to move slower. It is very simple to suggest using the supplement with the recommendation of at least two weeks at the recommended dose to get it into the pet's system. "We let the clients know that if we can reduce their dog's inflammation, then we reduce their pain," team members explained.
Buffalo Animal Hospital serves a growing rural community halfway between Dallas and Houston. The animal hospital has three full-time veterinarians and a knowledgeable support staff. They treat dogs, cats, and livestock, along with the occasional horse. Four years ago, the hospital brought in PRN Pharmacal's Duralactin, a supplement that helps manage chronic inflammation. Kristine Hickman, MBA, regional sales representative for PRN Pharmacal, who works with the animal hospital, said they'd increased the number of patients on the product year after year. "This shows that the product works for their patients, improves patient care, adds to the patient's quality of life, and manages client expectations," she said.
Buffalo Animal Hospital veterinarians and team members often get asked two questions about supplements:
"Does it work?" This is the most common question. "We tell them, yes, in most instances, because we know no product is 100% effective in every patient, but we tell them to give [the supplement recommended] a try because more than likely it will work for their dog to help the dog feel better and move more with less pain. And that's what our clients want when we recommend a product for pain and inflammation."
"What if they don't like it?" This is another question veterinarians and staff answer pretty regularly. "We tell our clients that most dogs will eat it like a treat, but if for some reason your pet doesn't want to eat it, or you aren't satisfied with the results, then [the manufacturer] stands behind the product."
Indeed, the quality of the product is key, and a feature that Dr. Donovan, who recommends several Nutramax pet supplements, stresses pet owners heavily factor into their decision of whether to go with the veterinary-only product or try something over the counter. "I stress on the quality since supplements aren't FDA regulated," she said. "Pet owners really need to stick with a quality product."
Veterinary clinics benefit from veterinary-only brands competing with online retailers and big box stores. "Having our online pharmacy where we can compete with them helps," Dr. Donovan said.
Offering the supplements at the right price point is important too. Hickman said she'd had a few before-and-after conversations with the doctors and buyers from when they first started carrying a supplement a few years ago to now. When the clinic has figured out how to price the product to keep their clients purchasing from them, it has kept more revenue in-house, "and helped add to their pharmacy revenue stream," she said.
Manufacturer-distributor partnerships
Brennan said Nutramax's goal is to try to work with distribution as much as possible. "We see the value in their closer relationships with the clinics." Manufacturer reps typically cover a larger territory and a number of practices, thus, they aren't getting into individual veterinary clinics as frequently as distributor reps. "It's crucial that we try to meet them," Brennan said, "whether it's just for a cup of coffee, breakfast, lunch, dinner, or try to visit the accounts with the distributors and work as a partner."
Hickman said she knows her distributors carry a very large product portfolio, so she doesn't expect them to dive into all the science. However, reps can talk to their clinics and tell them about a product that reduces chronic inflammation all over the body and then recommend they follow up with her. "If the clinic is interested, then the distributor rep will reach out to me to take over."
Hickman wants veterinary clinics to consider that PRN has a technical monograph with studies to back up their product's effectiveness. She helps the vets and staff understand how the product works differently than what they currently have on their shelves for pain and inflammation, and how it can also work synergistically with most of the pain meds they recommend too.
Hickman likes to make people think and get involved, so she asks veterinarians and staff how they can explain why they work in the veterinary field. "I'll get a few answers and then I say, 'In my humble opinion, we are all in this industry because we want to help each pet stay healthy so that they live their best and longest life with their person/family.' I always get everyone to agree to this, and then I ask them, 'Why would you not want to use a more natural product that can help reduce inflammation/pain to give that pet a happier and healthier life with their person/family?'"
The most important takeaway that has brought Hickman and her distributor partners success is communication. "I want them to understand why [our product] is different than the competition, why a clinic should have it on their shelves, offer success stories, ask what challenges they're running into, and try to help figure out ways to overcome those challenges, and then offer samples for their personal pets so they can have their own success story to share."
Photo credit: istockphoto.com/shironosov