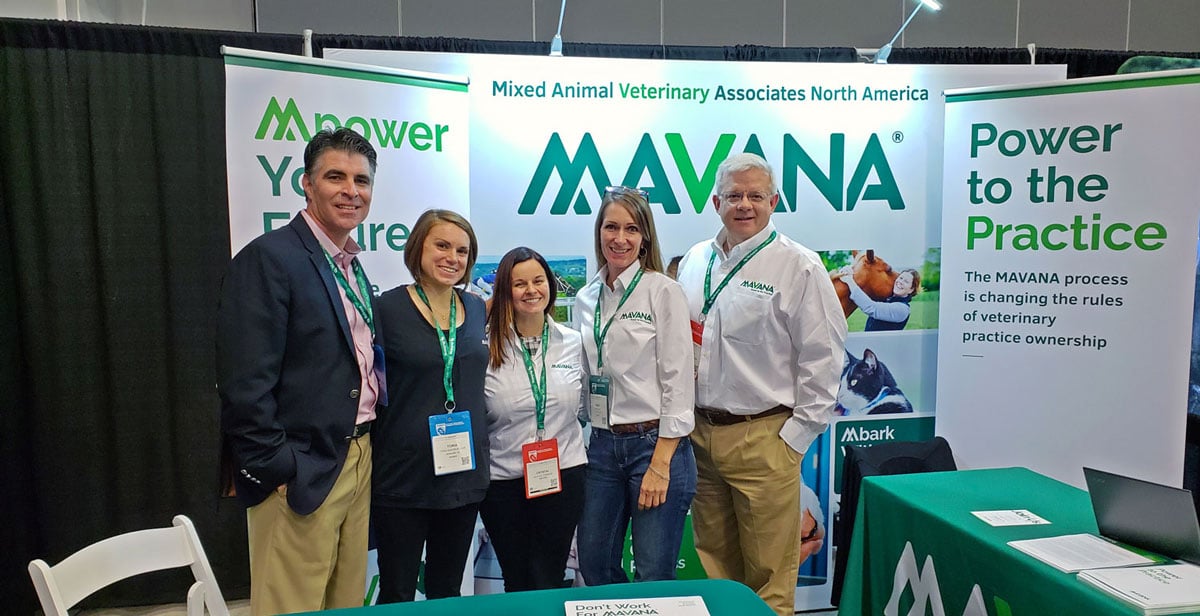 Power to the Practice
How MAVANA is focused on meeting the unique needs of mixed animal and equine practices.
The day-to-day challenges of the mixed animal and equine practice are different than that of a companion practice. Different patients, different clients – even different settings.
And, as the veterinary industry continues to change, the business model of veterinary services must change, too. Mixed Animal Veterinary Associates North America (MAVANA) aims to offer veterinary practices the opportunity to maximize value while enabling clinics to grow and adapt to market conditions. Veterinary Advantage spoke with
Dr. Randy Bimes, vice president of operations of MAVANA, about the organization's mission and vision, as well as where distributor reps might be able to help its members, and mixed animal practices overall.
Veterinary Advantage: MAVANA has experienced significant growth in its first three years, acquiring primarily equine and mixed animal practices (MAPs). Please tell us about the driving factors behind this growth. 
Randy Bimes: MAVANA provides a solution for well-run practices contemplating succession planning. We look to bridge the gap between exiting practitioners expecting full value for their life's work and the needs of the next generation of leaders interested in practice ownership.
Veterinary Advantage: Please share with us MAVANA's vision for the future. Where will the organization be in five years? Where will the industry be in five years?
Bimes: Our expectation is that MAVANA will continue steady growth by partnering with established practices that fit our cultural and quality-of-care standards. We are very bullish on our model and the future of veterinary medicine in general.
Veterinary Advantage: Equine practices and mixed animal practices (MAPs) haven't been as visible in the consolidation plays across the industry, especially when compared to companion animal practices. Why do you believe that has been the case and is it changing?
Bimes: Consolidation has been slow to come to mixed animal and equine space because there may be few "typical" practices in this subgroup. While there are many great practices with longstanding traditions, it takes work to understand the unique clientele, operations and cash flows of this segment. These practices don't easily fit into the valuation metrics many consolidators use. Benchmarking mixed practices is inherently more complicated, yielding less comfort with investment in this area. I believe we will see slow migration toward more visibility in this area as acquirers become more comfortable with the nuance of the mixed animal and equine space.
Veterinary Advantage: What does the target practice look like for MAVANA?
Bimes: The model partner practice for MAVANA is a 3+ FTE practice generating $1.5M+ in revenue, with a growth trend, that exhibits a solid patient and client-focused culture. We are very bullish on veterinary medicine and are comfortable looking at larger and more unique acquisition candidates that provide veterinary care.
Veterinary Advantage: What makes equine and MAPs different from companion practices? 
Bimes: While there are unique differences in the mixed animal and equine business, many problems we face as practitioners and business owners are not species-specific.
Some of the areas that require a special approach include marketing, budgeting, cash flows, succession planning, benchmarking, industry-specific product distribution patterns, and understanding the uniqueness of a specific clientele (ex. the various disciplines in the equine market).
Veterinary Advantage: How do you address these differences as MAVANA?
Bimes: MAVANA has an unparalleled depth of experience, industry leadership, and understanding in the mixed animal and equine markets. We leverage this collective wisdom and as we partner with and support our hospitals.
Veterinary Advantage: For the suppliers doing business with equine and MAPs, what are the key differences you feel they should understand vs. companion practices?
Bimes: The needs of the mixed and equine practice are more dynamic than those of the typical companion practice primarily due to the diversity of patients and clients, and the diverse manner in which clients are served. Whereas companion practices serve patients and clients in a fixed location with a more controlled environment, the mixed and equine practice is typically a mix of hospital and mobile practice, where the veterinarians are taking their services to the client. This means they are operating in a variety of environments that require much more preparation and anticipation to deliver an optimal customer and patient experience. Our ask of suppliers would be to pay special attention to the added requirements we have in providing exemplary care in a multitude of environments, to a very diverse clientele.
Veterinary Advantage: What are your expectations of your business partners, and what does a positive relationship look like from your viewpoint?
Bimes: Our organization values suppliers/vendors that are committed to long-term, stable partnerships with the goal of providing quality care to our mutual clients – animal owners. A cooperative effort that recognizes value-add of both parties ultimately enhances animal welfare. We want to work together with partners that understand success comes when we can educate and gain compliance from our clients with respect to patient care and appropriate product use.
About MAVANA:
MAVANA (Mixed Animal Veterinary Associates North America, Inc.) was founded on Dec. 31, 2016, with the merger of 21 mixed animal, equine, and companion animal veterinary practices located in 10 states. The 45 initial shareholders joined forces with the goal to:
Maximize shareholder value
Increase shareholder options
Maximize shareholder liquidity
MAVANA veterinary practices have the highest standards of veterinary medicine and veterinary surgery, and they are owned by veterinarians who place a high priority on optimal veterinary hospital management.