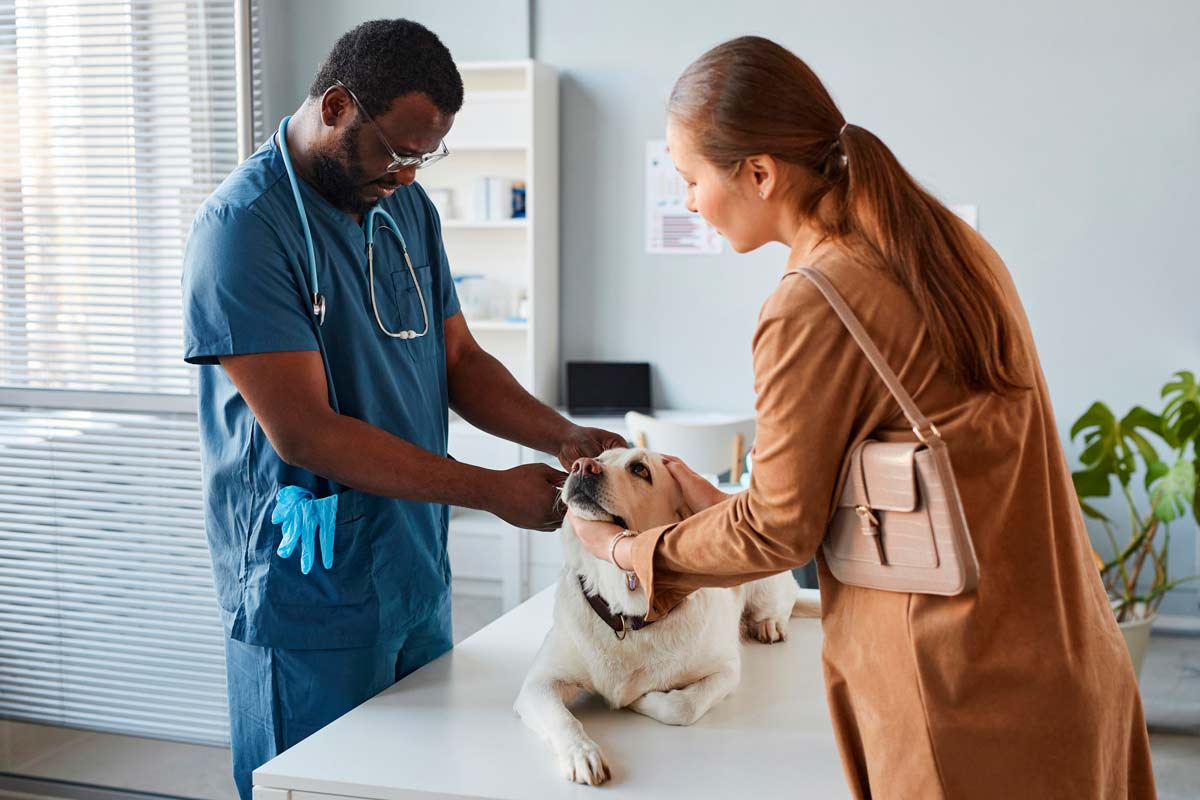 Reasons for Optimism in the Animal Health Market
Based on recent industry figures, things are looking up for the animal health market.
Looking for reasons to be encouraged by doing business in animal health? What if we gave you 123 billion of them?  This spring, Packaged Facts reported in its U.S. Pet Market Outlook 2022-23, that the U.S. pet industry continued its strong advance in 2021, surging 14% overall to $123 billion. Several factors contributed to this impressive performance, said report analyst David Lummis, including "heightened focus on pet health and wellness among pet owners in closer contact with their pets, a ramped-up reliance on digital pet care including online shopping, and the impressive adaptability of consumers, marketers, retailers, and service providers."
In its own industry report, the American Pet Products Association was optimistic it would see continued strong sales in 2021, estimating growth would approach 6% and bring total sales to $109.6 billion by year-end. Actuals eclipsed even bullish estimates at 13.5% growth year-over-year.
"The numbers don't lie: The pet industry has shown itself to be incredibly strong and resilient with a record-breaking two years," said APPA Senior Vice President of Member Relations & Business Development Anne Ferrante. "We expect continued growth as we look toward the remainder of 2022, although we anticipate it may be at a more moderate pace given the impact of volatile factors like inflation, supply chain issues and global relations."
The following are several more industry facts, figures, and trends worth noting.
$34.3 billion
In the APPA 2021 State of the Industry data, vet care and product sales landed as the second highest spend category at $34.3 billion, an 8.9% increase. No. 1 on the category list was pet food and treats, where $50 billion was spent – a 13.6% increase.
70%
Despite the rising cost of pet care, owners are still willing to spend big on their pets, a new report from the online pet service marketplace Rover shows. The report analyzed data from more than 1,000 U.S. dog owners. More than 70% of owners have spent more on food, treats, toys and veterinary visits, and 73% worry about prices continuing to rise, according to the report. Nutritious and fresh-ingredient food is a popular splurge item, with most pet owners willing to spend extra, the report shows. Other popular items are services like dog walking, environmentally responsible products and smart pet tech devices. The findings may suggest pets and their well-being "aren't discretionary expenses, but rather part of the mandatory family budget," said Kate Jaffe, a trend expert at Rover. Dog owners generally spend about $100 to $149 per month on their pet, though expenses vary by breed, according to the report.
$2.83 billion
The North American Pet Health Insurance Association (NAPHIA) announced that North America's pet insurance sector exceeded $2.83 billion at year end 2021, and industry growth more than doubled over the past four years (2018 – 2021). May's release of NAPHIA's 2022 State of the Industry Report revealed several significant industry milestones, including a record $2.837 billion in total in-force premiums in 2021 (up over 30.5% from $2.175 billion in 2020) and over 4.41 million insured pets across North America (up 27.7% from over 3.45 million pets insured in 2020). "The societal and behavioral changes we are experiencing around our relationships with pets have contributed greatly to an unprecedented period of growth for our industry," said Kristen Lynch, executive director of NAPHIA. "A record number of household pet adoptions and purchases during the pandemic, combined with continued work-from-home arrangements, and pet owners' desire to mitigate unexpected veterinary costs have contributed to even higher growth rates in the past several years."
$57 million
Boehringer Ingelheim's Animal Health business is growing its Global Innovation capabilities with a $57 million investment in new and expanded facilities at the company's Athens, Georgia site, Feedstuffs reported. The investment will increase laboratory space and bring additional research and development capabilities and activities, including 55 positions, to the site.
$500,000
The American Veterinary Medical Foundation (AVMF), AVMA's charitable arm, announced in late April it was channeling more than $500,000 in donations to help those affected by the war in Ukraine. The Doris Day Animal Foundation recently donated $100,000 to be directed toward Ukraine disaster relief by the Foundation. Two other donors – Ethos Veterinary Health; and People, Pets, and Vets – are contributing $50,000 each. All the donations are in addition to $100,000 pledged previously by Merck Animal Health, which was matched by the AVMF with $100,000 in pre-existing funds. As of press time, fundraising was ongoing.
10,000
The Veterinary Wellbeing Alliance announced the launch of a new program that aims to help veterinary professionals reduce stress and burnout. The Veterinary Wellbeing Alliance was created through a partnership between Veterinary Medical Association Executives (VMAE) and the wellness platform Listeners On Call (LOC), with the generous support of 16 professional and industry organizations. Through the pilot, approximately 10,000 veterinary professionals in Georgia, New York and Texas will gain complimentary access to the Listeners On Call platform. Members of each state's veterinary medical association will be offered four hours per month at no charge to connect over the phone with one of LOC's trained listeners, with whom they can share their challenges, frustrations and concerns.
41%
Employees across the U.S. are eager to return to a normal semblance of work life, but many are anxious about leaving some comforts of working from home – including their pets – behind, Petco reported. A survey conducted by Petco found that 41% say they would consider switching jobs if it meant they could bring their pet to work. Also of the respondents, 69% of pet parents are stressed about what returning to work means for their pets; nearly half want their employers to adopt a pet-friendly workplace.
$4.9 million
The Zoetis Foundation announced that it will distribute $4.9 million during its first round of 2022 grants, supporting 20 initiatives based in 19 countries to help enable thriving professions and livelihoods for livestock farmers and veterinary professionals as well as relief efforts in Ukraine. The Zoetis Foundation has selected grantees that will provide greater access to education and mental wellness resources, expand veterinary debt relief, support diversity and inclusion efforts, and help enable thriving livelihoods by funding programs that support veterinary practices and farmers adopting sustainable and resilient business practices.
Photo credit: istockphoto.com/SeventyFour