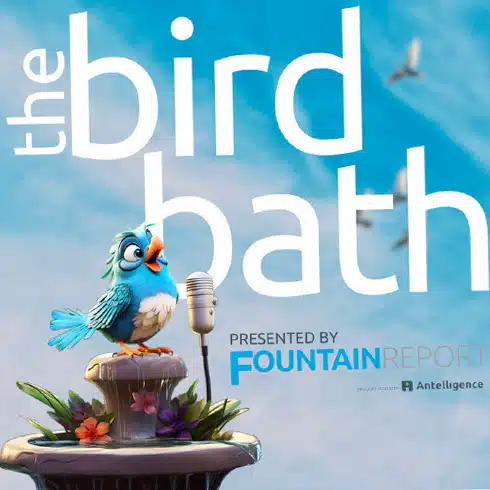 The Bird Bath Podcast
How a new podcast aims to tackle the latest industry news and trends in the evolving world of pet health.
Meet the Leader
Ryan Leech is senior director of strategic partnerships for Digitail. As an experienced business development and sales leader, Leech has made a career out of helping companies grow through highly scalable sales models. With a background that spans multiple industries, including a deep dive into the veterinary world, Leech has led sales for startups that raised over $100 million in funding and started his own successful sales consulting firm.
What's the story behind the name of the podcast?
It's a mix of a few things. One is that I work remotely and have for several years. One of the things I do miss about going into an office is the water cooler talk. You get a chance to hear all the things that your coworkers and friends have been doing, reading about, and hearing what's on their minds. I imagined a bird bath being the place where different birds from all around get together, take a dip, and chirp about what they've seen. Second, we're fortunate to have partnered with the incredible team at The Fountain Report. We want our show to be a mini version of their news. What's a tiny fountain? A bird bath.
What are some topics you've already covered in the first few episodes?
The goal is to bring in pieces of news from every segment of the industry and make it something that can be listened to by all team members in the practice on their drive to work each Tuesday morning. Because of that, we've hit on changes at the AVMA, growth and expansion by vet groups, medical breakthroughs, and highlighted rescue groups and universities.
What do you expect to be a few leading trends to watch as we head into 2024?
I recently saw a crystal ball for sale at a roadside attraction for $800. I think the only guarantee is that crystal balls are overpriced. Rounding out 2023 and throughout 2024, I believe tele-health is going to keep expanding. As states revise their regulations around VCPR, we will see more workflows embracing tele-medicine and tele-triage. AI and machine learning will become part of every practice's daily life. Companies like Digitail have AI embedded into their PIMS, and it will become second nature to look for AI validation on decisions. Finally, I think the performance of veterinary consolidator IPOs will either reignite the competition for independent practices or drop multiples into the single digits.
Photo credit: istockphoto.com/Vasyl Dolmatov