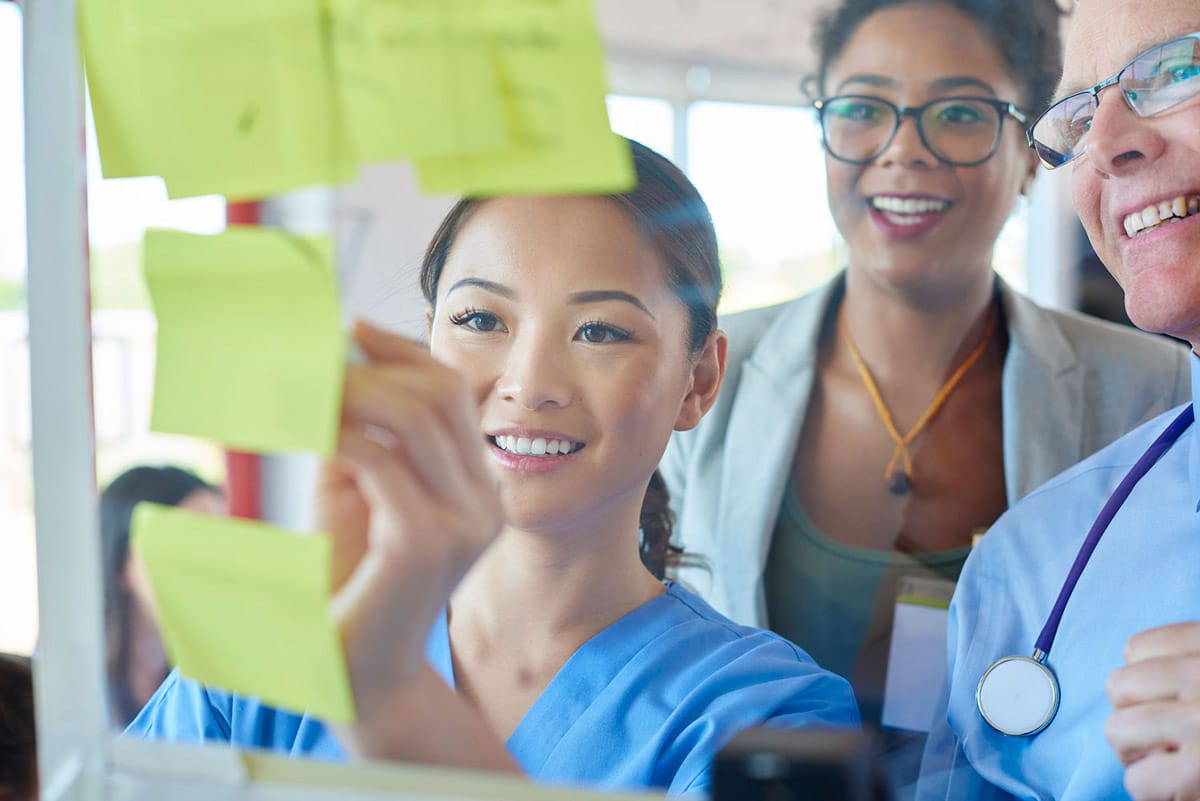 Turning the Page
Inside Sales
|
December 2019
Now is the time to talk 2020 business with your veterinary practice customers.
Everyone is familiar with the proverb "hindsight is 20/20." It's easy to look back and clearly see the right choice after something has happened, but it's hard to predict the future. As you wrap up this year and get ready for the next, now is the perfect time to talk to your customers about how you can partner with them to achieve their vision for success looking forward to 2020.
The veterinary industry is changing rapidly and has evolved significantly over the past 20 years. Those constant changes are both exciting and challenging for all of us in the animal health field. In the past, 80-90% of the average clinic's revenue came from routine services, like spays, neuters, and vaccinations. With more pets being adopted from shelters (where they're altered before adoption), and low-cost vaccine clinics, that percentage has dropped sharply for many companion animal practices.
Questions to ask
How are your clinics adapting and how can you help them continue to provide excellent service and run a profitable practice? Don't be afraid to ask plenty of questions about their goals for 2020:
Do they plan to hire new associates or additional staff?
Will they be adding new services like laser therapy, hydrotherapy, acupuncture, grooming or boarding to increase revenue?
Will that include new
equipment purchases?
Are they changing how they communicate with their customers – via text, online ordering or appointments, social media or by using telemedicine?
What are their concerns when it comes to inventory?
Right now, many of your customers should be looking back at the past 12 months at what products worked well in their practices this year, evaluating their costs and expenses, and preparing next year's budget. You can put your industry expertise to work together with your clients' purchase history and make recommendations in areas where they can save money and maximize profits.
Are there products they've stopped ordering or plan to stop carrying next year – including retail items – and why? Is the product dated? Not outdated, but an older technology that could be replaced with a newer, more effective product? If the issue is with owner compliance or complaints, you may be able to suggest switching to a flavored chewable rather than a tablet, or a product with easier, once-a-day dosing. The clinic may be carrying too many options for similar products, like multiple brands of flea, tick or heartworm preventives, for example. You can show how narrowing those choices down to one or two that the staff can agree on and recommend may not only free up shelf space but earn the practice a bigger return from manufacturer promotions. The introduction of 12-month injectable heartworm preventive this year is an option to regain revenue and increase client compliance and regular appointments.
Some practitioners may feel they've become glorified "fax signers" with e-commerce taking a chunk of the pet medications market. According to market research from Packaged Facts, veterinarians still maintain control with 74% of the market – which for dog and cat medications alone reached over $9 billion last year with a 9% year-over-year increase. It may well be worth your customers' time to offer their own online ordering and automatic refill options.
If there's an issue with sales of retail items, asking a few questions may help you suggest a solution. Have the same products been gathering dust on the shelf for months? Clinics can take an example from pet retail stores by involving the staff in regularly changing the displays to focus on specials or seasonal items, adding some informative signs and brochures (that you can help provide) and actively recommending those items to pet owners. Is the clinic losing sales to pet retailers or online shopping? A switch to veterinary-branded products gives clients the assurance that their purchase is backed by research and a guarantee of quality and results. Discussing the direct shipping options your company offers is a great way to help regain sales lost to online ordering.
The slower fourth quarter gives you the opportunity to discuss products introduced to the market in 2019 that may benefit your customers. Take the time to sort through all your new product information so you can focus on the items that will be most important to them. The same product may mean different things to different practices: increasing compliance; increasing revenue or re-capturing lost revenue; saving time; or saving money. Ask questions, actively listen, and get their feedback so that you can customize your presentation to fit their needs. The features you feel are most important may not be the ones they focus on, so asking questions allows you to find out what your clients really want and how a new product might fulfill it. Take the initiative to schedule a staff training session for the clinic with your outside sales team or manufacturer reps.
Nutrition
When it comes to healthcare, one of the biggest issues owners care about is pet nutrition. Diet is where they feel they can impact their animal's health, and it's where they spend the most money on their pets. A number of new diets were introduced this year for everything from GI issues to calming probiotics, and a feline diet that may help humans allergic to cats could be introduced next year. With the convenience of home delivery options, it's an optimal time for clinics to increase their focus on food.
Like diets, pet owners' interest in functional, or nutraceutical, treats keeps growing. A report just out from Packaged Facts shows the market for pet treats is expected to hit $6.7 billion by the end of this year. Products featuring cannabidiol (CBD) has been one of the most discussed trends for pets this year, particularly when it comes to relieving animals' stress and anxiety. Be ready to discuss the CBD products you carry, particularly if they include the veterinary-exclusive products introduced this year.
Pet tech is a rapidly growing market, with an appeal to the all-important millennial and Gen Z pet owner. Products with GPS features, pet activity monitors and the ability for pet owners to dispense medications or supplements remotely, as well as share information with their veterinarian will continue to expand.
Take the time now to look at your clinic's buying habits, discuss their goals for the next year and suggest new products they don't currently carry that are working well for other customers or generating great feedback from pet owners. A year from now you'll be able to look back on 2020 and see where you helped make a positive impact.
Photo credit:  istockphoto.com/sturti