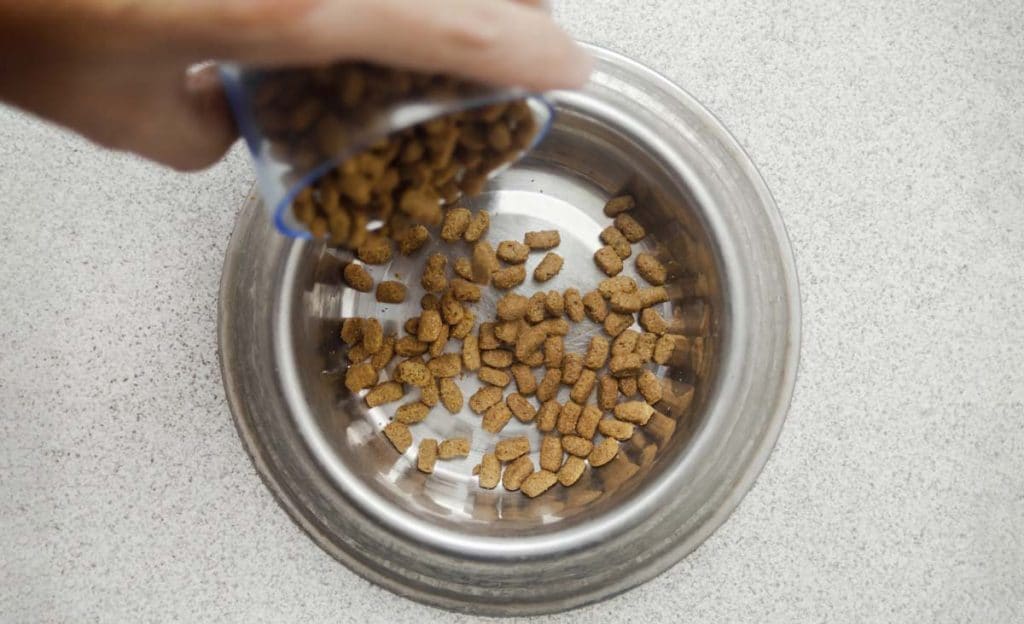 Unintended Feline Weight Loss
Companion
|
Trends
|
August 2019
Do the practices in your area a huge favor – bring them up to date on managing feline patients with unintended weight loss.
In May 2018, the U.S. Food & Drug Administration announced it had approved Mirataz (manufactured by KindredBio), a new animal drug to manage undesired weight loss in cats.
Did you happen to notice that news?
Did it prompt you to begin talking about feline weight loss more often with practices in your sales territory?
If this subject hasn't been on your radar or at the top of your clinic visit sheet, it may be time to make a big deal out of unintended weight loss in cats.
"For years, there's been a lot of discussion in the industry about overweight animals," says Beckie Peskin, director, brand strategy, KindredBio. "But, we know that chronically underweight cats have significant health concerns as well. Based on market research, approximately 9 million cats come to veterinary clinics in the U.S. each year due to unintended weight loss."1
To support your role as an informed advisor to your customers, Veterinary Advantage asked Peskin to help us understand the problem of unintended weight loss in cats, what practices can do to manage this major problem, and how you can provide solutions as the trusted sales rep.
How big of an issue is unintended weight loss in cats?
"It's a pretty big driver of clinic visits," says Peskin. "And research shows that many times, cats have been losing weight for weeks before their owners bring them in. Veterinarians report 55% of cats examined for unintended weight loss have been losing weight for more than three weeks."2 
Peskin says that prolonged weight loss in cats can be more detrimental than the underlying cause, as noted in the journal article, "Pharmacological Appetite Stimulation: Rational choices in the inappetent cat." It stated, "Compromised immunity, delayed wound healing, and altered hepatic metabolism are all possible sequelea."
Another study, 'Strong Associations of Nine-point Body Condition Scoring with Survivaland Lifespan in Cats,' showed that cats with a body condition score (BCS) of under 5 actually have shorter lifespans. The article noted, "Being thin alone could have an impact on survival in cats. The high hazards of death in lean cats might be related to the sickness that results in leanness. Emaciated cats had a significantly lower survival rate than cats with optimal weight."
"It's something cat owners and veterinarians need to deal with quickly," Peskin says.
What are veterinary teams doing to help identify and manage unintended weight loss in cats?
"Sadly, not always as much as they could be," says Peskin. "We know cats don't come to the clinic as often as dogs do, according to an article in the Journal of the American Animal Hospital Association. We also know many hospitals aren't consistently taking and tracking weight, or BCS or MCS on cats."3
The Pharmacological Appetite Stimulation article noted above emphasizes, "the importance of resuming and maintaining adequate food intake in cats that have been anorexic for longer than 3 days."
According to Peskin, there are excellent diets that practices can use to manage some of the underlying causes of weight loss – like chronic kidney disease – but those diets only work if the cat is eating them.
"The only FDA-approved feline product in this category is Mirataz®, which has been proven effective in the management of weight loss in cats associated with a wide variety of conditions."3
Keys to success with clients using these products
Getting a cat that's unexpectedly lost weight back on a good nutritional plane will take time, says Peskin. "That means the management protocol needs to be easy for cat owners to continue at home, which the latest solutions support."
So, how can distributor sales reps help veterinary practices succeed in managing unintended weight loss?
"The biggest thing is to encourage veterinary clinics to be more proactive in communicating the dangers of unintended weight loss in cats to their clients," she says. "The staff can teach cat owners how to recognize the signs of unintended weight loss with simple tips found at kindredbio.com/mirataz/for-cat-owners."
To discuss this issue with your customers, you can download a brochure at kindredbio.com/mirataz/resources.
In addition, everyone concerned with feline weight loss can learn more in these three short videos (available on YouTube):
.
Veterinary Advantage thanks Beckie Peskin and KindredBio for this helpful information you can use when discussing feline weight loss with practices.
Pam Foster of ContentClear Marketing is a Certified SEO Copywriter and content writer in the veterinary industry. She specializes in helping veterinary businesses thrive through strategic marketing content, online and offline. www.veterinarycopywriter.com.
1 Data on file. Kindred Biosciences. American Pet Products Association (APPA), 2017-2018 National Pet Owners Survey (n=22,202 respondents). 2017 Mirataz Pricing Research, Kynetec, September 2017 (n=204 U.S. small animal veterinarians).
2 Data on file. Kindred Biosciences. 2019 Mirataz U.S. Veterinarian Tracking Research, Wise Insights, December 2018 (n=201 U.S. small animal veterinarians).
3 Nutritional Assessment Survey. Veterinary Meeting & Expo (VMX). Feb. 3-7, 2018, Orlando, Florida. Data on file at KindredBio.
4 Mirataz® (mirtazapine transdermal ointment) [package insert], Kindred Biosciences, Inc. (Burlingame, CA). Rev. 5/2018.