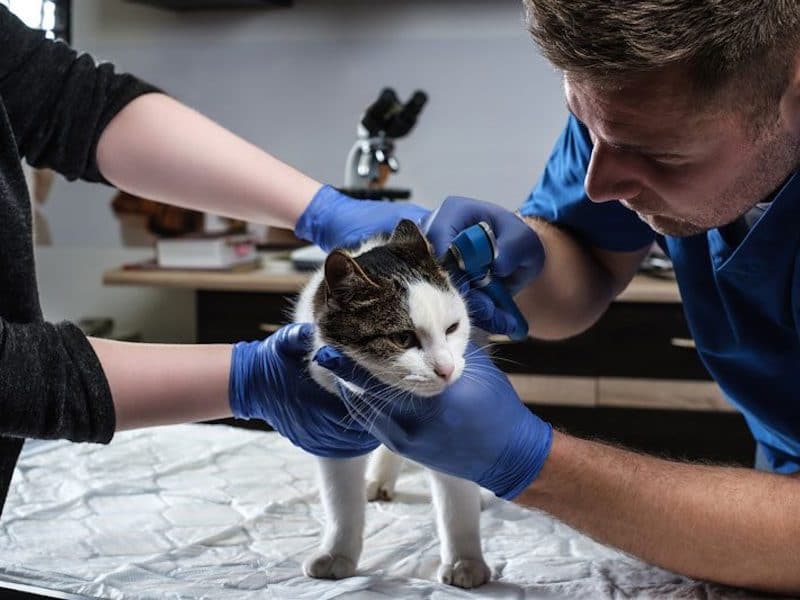 Feline Health
Companion
|
Trends
|
August 2019
Products and resources to help veterinary practices provide the best solutions for feline health
Cats are unique. Any cat owner would tell you that, but it's not just limited to their individual personalities. Their health needs are unique, from managing weight (whether it's from obesity or unexpected weight loss) to decreasing hypertension to measuring and treating pain.
How can distributor sales reps help practices provide the best solutions for feline health?
Jane Brunt, DVM, CATalyst Council, Inc., offered some insights:
Get in the right mindset. Cats are different. It's more than just declaring "Cats are not small dogs," it's digging deeper into that, Brunt says. There is an emotional intelligence component needed from veterinary practices when handling cats. "Understanding that cats have different needs, responses to stress, and appropriate handling and examination techniques." Signs of a veterinary practice that is doing feline health well include staff training specific to cat-friendly handling, specially-designated feline exam rooms, and either a separate area or time allotted at the veterinary practice for feline visits.
Understand the differences between what the client perceives and what the veterinary practice perceives. Many clients may not recognize that cats have health conditions, or only start to notice the signs farther down the road. For instance, clients may only see undesirable behavior in their cat and not know that bad behavior could have a husbandry element to a health condition.
In some cases, cats seem to be good at hiding illness. "From an owner's perspective, they may not know what is normal, therefore what the signs of sickness may be," Brunt says. "It's easy to say that cats can hide signs of their illness, but it's a little more nuanced than that. Cats show signs, the pet owner may just not recognize them. The pet owner might not think there is a call to action unless something profound triggers a veterinary visit, like lost weight, not eating, etc."
Show them what's new. Brunt says she had an associate recently join her practice who brought with her some new ideas for dental care, including football burs used for extractions. It was something Brunt hadn't seen before. The insights have been tremendously valuable to her practice. Brunt says reps shouldn't assume that the veterinary practice already knows what new products, services, and procedures are out there. "We didn't know what we didn't know."
In the following pages, Vet-Advantage spoke to several experts about some of the leading categories in feline health, and the products, services, resources and training your veterinary practice customers need to know about in order to better serve their cat client base.