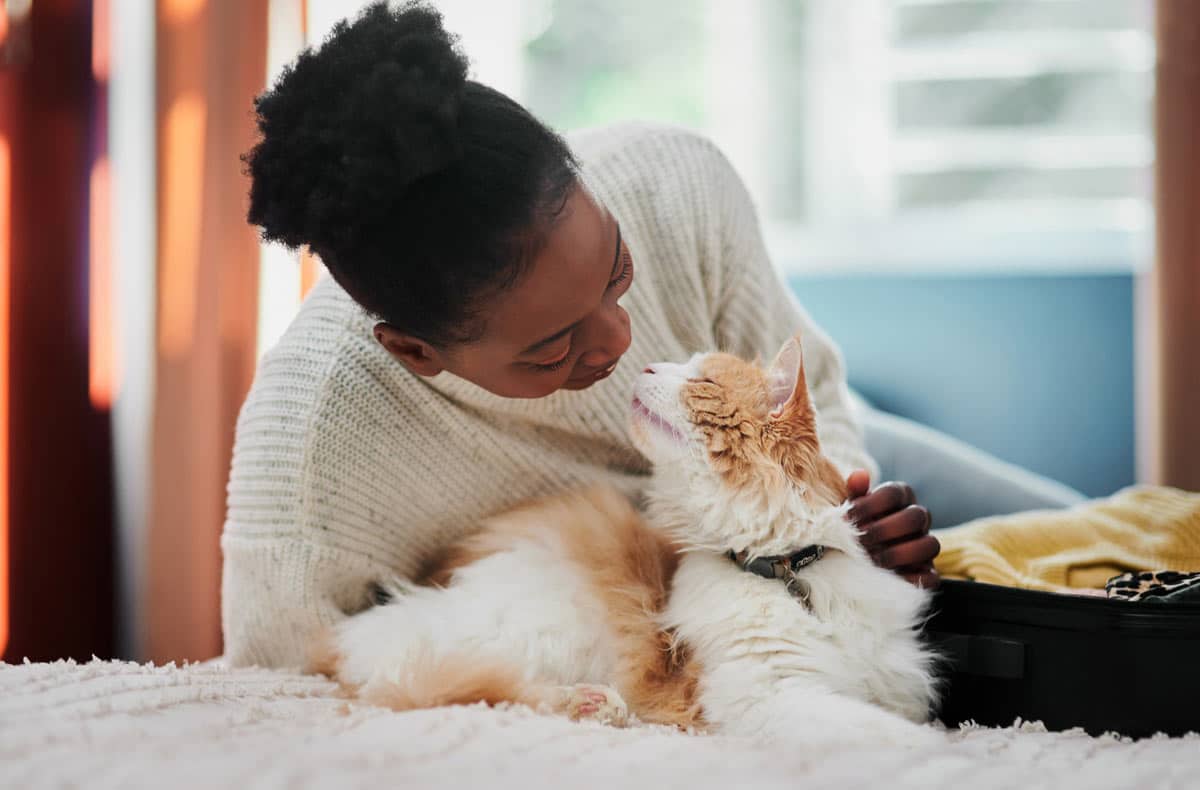 Safeguarding the Gateway to Pet Ownership
With the rise in pet adoptions across all species of animals, the pet care community has needed more of a voice and liaison at the local, state and federal level.  
A lot of people may not think about the adoption and purchase of pets when they think about communicating with government officials in support of or opposition to laws and regulations, said Mike Bober, president, and CEO of the Pet Advocacy Network. "But the need is there very clearly."
The pet sector contributed $260.5 billion directly and indirectly to the U.S. economy in 2021, up from $221 billion in 2015, according to industry data from a study (petadvocacy.org/economics) sponsored by the Pet Advocacy Network, the American Pet Products Association, the Pet Food Institute, the Pet Industry Distributors Association, and the World Pet Association. The pet sector made a net contribution of $174.67 billion to the 2021 annual gross domestic product. U.S. pet owners spent most on pet food and treats, which accounted for $50 billion of the $93.95 billion spent directly on pets in 2021.
The analysis also found that the pet sector supports nearly 2.78 million jobs across the country, with an estimated 1.09 million people working directly in pet-related businesses and another 1.68 million jobs linked indirectly to consumer pet expenditures.
The data more than confirmed that pets are deeply ingrained into American life, said Bober. Somewhere between two-thirds to 70% of all households have at least one pet. "With the love and affection that we feel for our companion animals, we tend to want to take care of them to the best of our ability. Often that translates into spending. So being able to put numbers to that anecdotal belief really was eye-opening to me."
The data also shows that the actual sale and purchase of animals is a relatively small percentage of the total figure. Most of the money is spent in the pet community on food, products, care items, and veterinary services. "Ultimately, we need to remember that all of those things, all of that economic impact, comes from the fact that people are bringing animals into their homes," Bober said. "That's why it's important for all of us to have a hand in working to make sure that animals are responsibly raised and that people have the tools and the education to identify their ideal companion and bring it into their home in a way that sets them up for a lifetime of success."
Petcare's local and national impact
In the late 1960s, industry representatives met to discuss government concerns over disease in imported fish. A subsequent challenge to domestic airlines' excessive animal transport rates in 1970 made it evident that a formal organization to represent the pet industry was needed, and the Pet Industry Joint Advisory Council (PIJAC) was incorporated as a nonprofit trade association on December 7, 1971. The organization rebranded in 2022 as the Pet Advocacy Network to better align with the evolution of its advocacy work over the past 50 years to encompass a broad range of pet and pet care community issues.
Throughout those five decades, the member-based organization has been involved in nearly every international, federal, or state initiative addressing the importation, captive propagation, sale and possession of non-native aquatic ornamentals, birds, reptiles and small mammals, among many other issues, the Network states on its website. Some have been constant, such as pet store sales bans, consumer warranties, animal cruelty, and restrictions on sales and possession. Others, including invasive species, zoonotic diseases and breed restrictions, have become more prominent over the years.
"The impact that our organization, our community, has on the day-to-day life of the vast majority of Americans means that this is something that people care about," Bober said. "And when people care about something, and they want to make sure that it's properly taken care of, then what tends to happen is the government takes an interest."
The government has several reasons to focus on pets. First, they want to make sure that animals are being raised and cared for properly. Second, the government wants to ensure that pet owners and prospective pet owners are treated fairly. Third, they want to make sure that industry stakeholders are doing their part to support the national economy through taxes and in other ways.
Another essential component related to government interest is One Health. "That's something that we take very seriously," Bober said. The Pet Advocacy Network works as a liaison between the pet care community and federal entities, including the Centers for Disease Control (CDC), the U.S. Fish and Wildlife Service, the Food and Drug Administration (FDA), and the Department of Agriculture. The Network serves as a go-between when zoonotic or human-and-animal health issues crop up.
One of the Network's oldest and most established committees is its zoonotic disease prevention committee. This group meets every month and serves as an opportunity for Pet Advocacy Network members – representatives of the responsible pet care community – to interact with representatives from federal organizations like the CDC, the USDA, the National Association of State Public Health Veterinarians, and other veterinary care and service groups like the AVMA.
"We treat those monthly calls as an open communication channel," said Bober. Organizations that participate report on issues that they're seeing that may be either current or prospective issues dealing with human and animal health. The CDC will occasionally provide updates when there's an outbreak investigation. The meetings are opportunities for federal entities to communicate with communities that they may not necessarily have existing relationships with.
"We've been proud to be the facilitator of conference calls with stakeholders who've worked to get the word out to the retail community when there have been disease outbreaks in specific animal types," he said. "Basically, anything that involves helping to mitigate the risk that comes from the fact that animals are living creatures, and living creatures tend to have at least some opportunity to come into contact with things that can compromise human health as well. We want to make sure information that could protect human and animal health is being communicated as effectively as possible."
Through these meetings and the Network's connections, the pet care community was engaged with federal entities throughout the COVID outbreak. When cases arose of an animal having contracted COVID, Network and federal entities could work through the questions that needed to be asked to address public health concerns. Did this animal transmit to its owner? Did the owner transmit it to the pet? Is this the next wave of the outbreak? "There was a tremendous amount of uncertainty out there," said Bober. "As the pet care community, not only were we navigating the quarantine and closure restrictions on businesses across the country, but we were also making sure that we were up to speed on what the best science and the most up-to-date information was as it related to the transmissibility between humans and animals."
Priorities
The Network has several priorities for 2023. One is the long-awaited publication by the USDA of formal regulations for the licensure and inspection of bird breeders. "There is a lot of sorting, internalizing, understanding, and implementing that's going to need to happen within the avian breeding community," Bober said. "We will be involved in that to make that transition as smooth as possible." That work included hosting an information session for breeders and businesses involved in bird-keeping products at the March Global Pet Expo in Orlando.
The Network is preparing for more attention to be drawn at the state and local level toward issues that address animal care related to small animals: small mammals, reptiles, and amphibians. "We're actually in the process of reviewing and updating small animal care standards that we published five years ago," Bober said. "We'll be rolling out an update to those this year."
Continued communication between stakeholders and legislators remains key. Last September, nearly 100 pet professionals traveled to Capitol Hill for the Pet Advocacy Network's fifth annual Pet Care Community D.C. Fly-In. The day began with a breakfast briefing and advocacy training session at a hotel near Capitol Hill, where attendees learned how to share important pet care community priorities with elected officials and their staff. Groups then dispersed across Capitol Hill for a day full of meetings, armed with talking points and support materials to help them effectively engage with lawmakers. Over 100 meetings took place, and despite tighter security procedures that limited the number of appointments that could be booked, most groups could hold three to five visits with Congressional offices.
Participants shared information with elected officials and staffers about the positive impact of pets, according to a release on the event. Topics discussed included the Healthy Dog Importation Act, which improves the process of checking the health of dogs coming into the U.S. The National Service Animals Memorial Act, aims to establish a monument in D.C. honoring service animals and their handlers. The Pets Belong with Families Act, which seeks to remove barriers to pet ownership in public housing, and proposed amendments to the Lacey Act which would prohibit the importation of non-native species. This year's Fly-In will be held on Wednesday, September 20, and registration – which is free and open to anyone involved in the pet care community – is already open at petadvocacy.org/events.
On the human and animal health side, the Pet Advocacy Network and its members were pleased to be part of a group that pushed for and succeeded in getting One Health legislation adopted in California and at the federal level last year. Pet Advocacy Network leaders are hoping to see that legislative model adopted by more states in the coming years so they can establish their own statewide One Health programs. "One Health is a mindset that looks at the intersection between human, animal, and environmental health," Bober said. "When a federal or state government takes a One Health approach to things, we find that outcomes are improved, efficiencies are found, and it creates a situation where elements of the government are working in more close alignment, and doing so in a way that has positive health outcomes for people, animals, and the broader community and ecosystem."
Pet ownership today – and tomorrow
One pet ownership trend that Bober said he has watched with interest is not just the number of people who brought new animals into their homes during the pandemic but the percentage of those people who had existing pets in their homes and wanted a second, third, or fourth pet. That desire for more pet companionship bodes well for the pet care community.
"There was that increased desire for companionship, as the health benefits of the human-animal bond really make an indelible impression on people," he said. "The growth in people who take the opportunity to bring an animal into their home – whether it's fostering, adopting, or through a purchase – I think is here to stay."
The mindset of pets as an integral part of people's lives has had a profound impact on individuals, but also on the way workdays and civic institutions are structured, Bober said. "You've seen an increased interest in dog parks, off-leash opportunities, people teleworking to stay home with their pets, and pet-friendly workspaces. And all of this, I think, stems from the increased time, and the very positive effect that that time had on all our lives, that we were able to spend with pets during the pandemic."
Because of the profound impact animals are having on our lives, Bober noted a continued evolution in products and services that go a step further in demonstrating our affection for animals. Things like premium and super premium product lines increased attention to pet care and veterinary care, grooming, and more purchases through online retail.
From the Pet Advocacy Network's perspective, increased attention to standards of care and breeding and appropriate oversight and enforcement of breeding practices must be maintained so there is transparency into where the pets are coming from and how they were raised. "I think you will definitely see an increased interest in the ways in which we can responsibly meet demands for those animals that make sure that people are bringing the right animal into their home and are being armed with the tools to care for them," he said. "That's the biggest thing that's going to shape the pet care community over the next decade is where animals are coming from, how they're cared for, and what we can do to make sure that people are finding not just a pet, but the right pet."
Image credit: istockphoto.com/Adene Sanchez
Image caption: The desire for more pet companionship bodes well for the pet care community.
Image credit: istockphoto.com/NickyLloyd