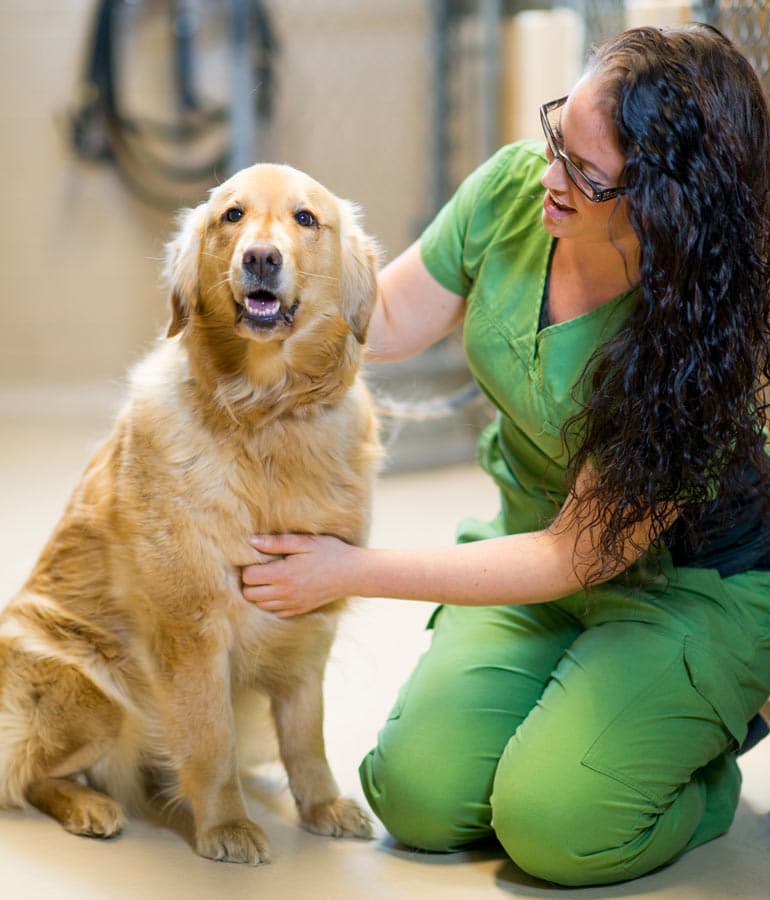 Serving Shelters and Rescues
Why industry support is critical to this unique and vital part of veterinary medicine.
Midwest Veterinary Supply's Shelter Specialist Team will have additional guests at almost every meeting. The unit is spread out across the United States, so each time they call in virtually, team members can spot in the background a rescue dog or two. Or three, or four.
Indeed, if there is one thing that unites the Midwest Veterinary Supply's Shelter Specialist Team, it's that they have a passion for what they do and who they serve.
"With our team, almost everyone at one point or another has gotten an animal from a shelter or rescue," said Matt Rischette, who manages the team and has a couple of rescue dogs of his own. "That's one thing I love about this team is that they all have a passion for this. They want to be a part of this group."
The team started nine years ago as a specialized unit with four members, including Julie Burrell, the inside sales shelter specialist team leader, brought over from the manufacturer side. The Midwest team has since grown to 11 and serves not just shelters and rescues but boarding and grooming facilities, zoos, universities, research facilities, and military facilities.
As a specialized unit, the Midwest Shelter Specialist Team is unlike other departments based at call centers where everyone is in one building. The team is spread out across the United States. Rischette is based in Minnesota, along with two other reps. Burrell lives in Iowa and works remotely, while another rep works from the Iowa branch. There's also a rep in Pennsylvania and one in Georgia. "Everything's got to be virtual," said Rischette. "It's really amazing, and shows how close we are and how well we're doing when we don't get to see each other face to face every day, but we've been able to still do what we do and been pretty successful."
The Midwest Shelter Specialist Team meets virtually at least twice a month. Then Rischette and Burrell do one-on-ones with each member. "That's our time to sit down and coach them on how they're doing, what things they need help with, and updating them on things that are going on within the company or the industry. So, there is a lot of team building."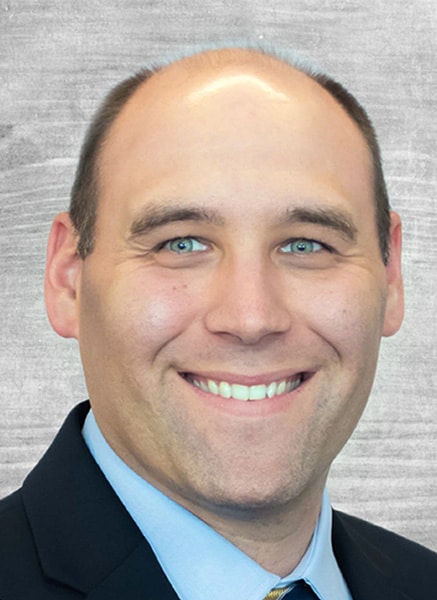 Varying budget and needs
Shelters are unique in how vendors must work with them and what they're looking for, compared to a traditional veterinary clinic. For instance, various charities and government agencies often own them, including city, county, and state agencies.
When onboarding a new shelter or rescue, the Midwest team zeroes in on the account's priorities by determining several factors. What are they looking for? What is their size? Do they have a DVM that they use on staff? "It's understanding their needs, what they can and cannot order, and helping them through the process," said Rischette. Channel education plays a part, as some shelters and rescues don't know they can go through distribution. "They rely on us to look out for their best interests. That's why it's so important to have an in-house team that specializes in helping them."
Most shelters are on budgets, and those budgets can vary widely. While shelters funded by a government agency or a large organization such as the SPCA usually have a substantial budget to work with, some of the smaller ones don't. They all rely on donations to perform needed animal procedures to help them get adopted. "A penny difference is often a huge deal for them," Rischette said. That's where having a specialized team that understands their business needs and offers the best option at the lowest price provides value. "Our reps look at every single order so they can call and say, 'Hey, I noticed you had product A, but we do have this other product at a much cheaper price.'"
The Midwest Shelter Specialist Team can help with value-adds such as some of their marketing needs at no cost, as long as they're a good-standing client. "Offering those kinds of services might help lower their stress level and let them keep focusing on what they're doing."
The services and procedures performed at shelters can vary just as much as the budget sizes. Veterinary services such as vaccines, flea and tick, and spay/neuters are part of the standard repertoire of medicine provided. Then, depending on the animals taken in, there might be cases of wound injuries to treat from animals wandering the street, diabetic pets surrendered by a pet owner unable to care for them anymore, and cats and dogs with skin issues. Dental procedures, too, are increasing within shelters, said Burrell, especially with shelters that received donations.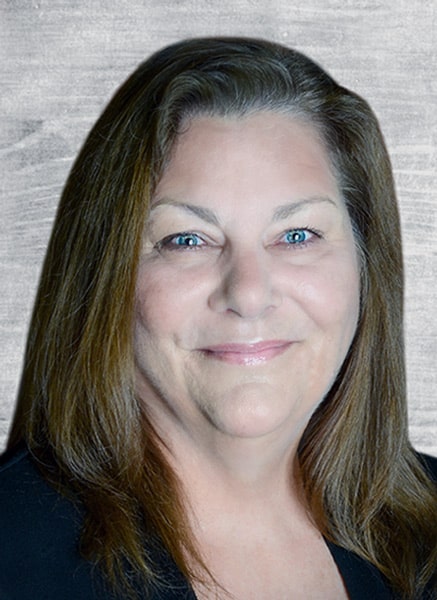 Veterinarians that work with shelters want to provide the best medicine possible, but at the least cost possible, said Burrell. "Our team tries to find that best fit. What is the best product that we can offer, and what is the best cost we can bring to them to try to meet that need?"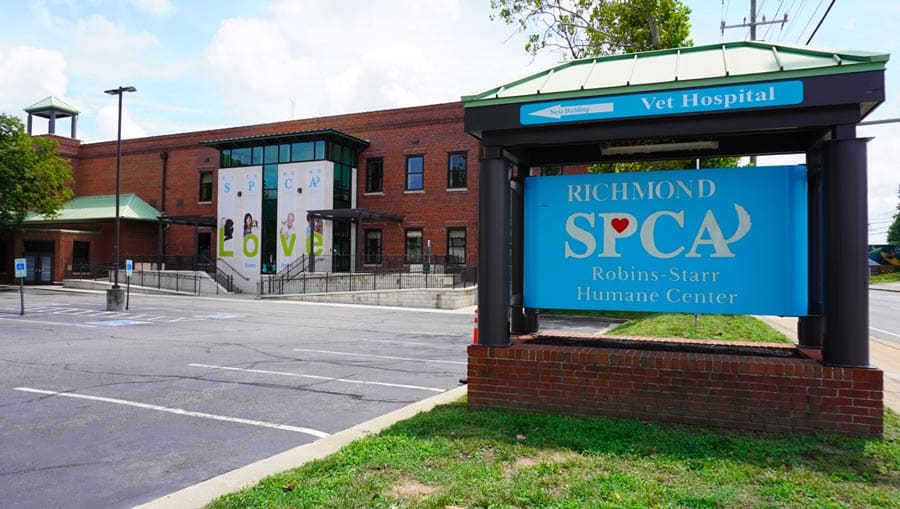 Pain points
Angela M. Ivey, DVM, and her team of veterinary professionals have a lot on their plate. As director of veterinary medicine for the Richmond SPCA, she oversees the care provided to the thousands of pets who come through the SPCA's shelter and clinics. The Richmond SPCA provides a myriad of services, including:
Saving the lives of about 4,000 homeless dogs, cats, kittens, and puppies each year by transferring them into care primarily from shelters all over Virginia.
Providing extensive veterinary medical treatment and behavioral rehabilitation to the vast majority of the dogs and cats in the shelter because they come in with significant veterinary medical issues and/or behavioral challenges.
Adopting about 4,000 homeless pets into loving, lasting homes each year.
Operating their community's first and only full-service, low-cost veterinary hospital for the pets of people of modest means.
Offering a free behavior helpline and resource library that provide guardians advice, training guidance and support that allows them to keep their pets and not relinquish them to a shelter.
Delivering free sterilization surgeries and rabies vaccinations to community cats brought to the Richmond SPCA Smoky's Spay & Neuter Clinic by community members engaging in Trap-Neuter-Vaccinate-Return.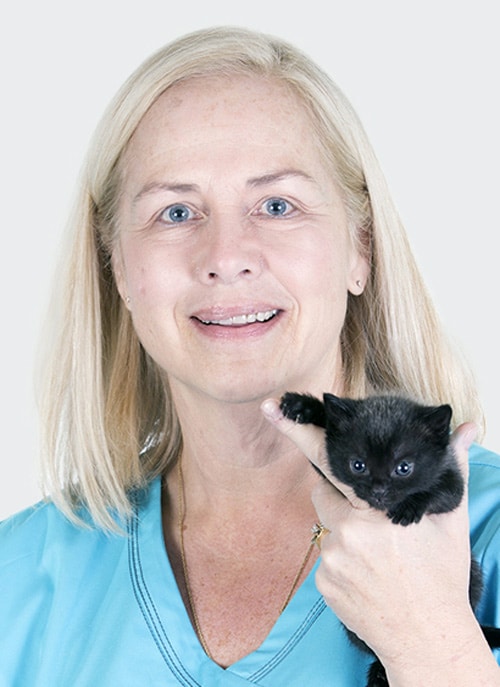 To provide those services, both funding and staffing are critical. Staffing is their most significant pain point, Dr. Ivey said, followed by the rising cost of products due to inflation and market conditions. Four days a week, Dr. Ivey starts her day at the shelter's Spay & Neuter Clinic where she may perform up to 20 procedures in the morning. The Richmond SPCA has six full-time DVM positions, including Dr. Ivey, to provide services at its clinic, hospital, and shelter, but one of the hospital positions has been vacant for a year.
"I think veterinarians have always practiced staff for normal, paddle like hell when it's crazy," she said. "But we got caught not paying attention during the pandemic. Plus a lot of people in my generation retired and didn't stay in the profession." Keeping up with salaries has been difficult, and Dr. Ivey said that new veterinary schools would be opening up in the coming years, but those graduates haven't yet entered the field to alleviate the shortfall.
Burrell said that staffing has hit animal shelters particularly hard during the last few years. "That would probably be the biggest thing that I'm seeing and hearing from them is, they just don't have enough people to handle the amount of work that they have to do every day."
Staff turnover within shelters is often high. Someone might think that it would be their dream job, but realize it's hard to see animals surrendered from difficult circumstances and not bounce back or recover. "There's only so much you can do," Burrell said. "It's not for everybody".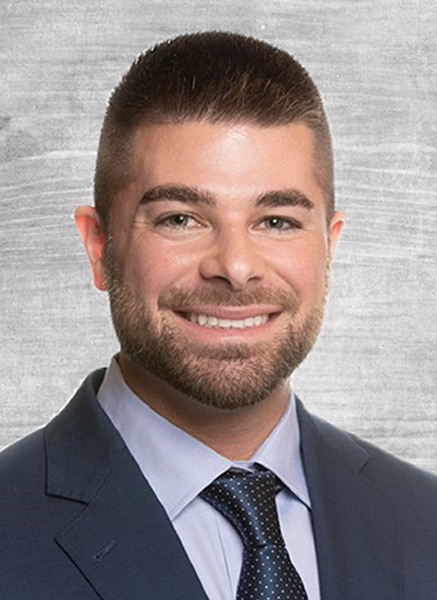 Shelters always need volunteers, supplies, and funding, said Justin DeVun, territory sales representative with Midwest Veterinary Supply. Their challenges are unique because, a lot of the time, they are limited based on volunteers, supplies, and current funding. Another issue can be space, he said. "Shelters in the area are always willing to help one another, but if something happens in an impacted area, they might have an intake of more animals than they can handle. It is essential for shelters to be supported for all these reasons."
Differences between shelter medicine and traditional clinics
What's needed for quality veterinary medicine at animal shelters differs from a typical small animal veterinary clinic, experts told Vet-Advantage. "There are so many things that are different between shelter and private practice, said Lena DeTar, DVM, DACVPM, DABVP-SMP, vice president, Association of Shelter Veterinarians (ASV), Cornell University College of Veterinary Medicine. Shelter organizations and staff are the "clients," and patients live on-site in an abnormal, restricted environment.
"We see so many more very young animals, we see so many more sick animals with contagious diseases – some of which may be caused or exacerbated by the shelter environment," said Dr. DeTar. "Animals are treated and disappear, kind of like emergency practice, and the goal is often to get them to the point where they can leave."
Surgery is a significant part of most shelter practices and is highly efficient, heavily elective, and often includes more than 30 animals in a day, Dr. DeTar said. Medical care is provided not by owners but by a team of trained staff, following protocols the veterinarian has put into place so they can efficiently care for routine conditions while also seeing urgent, emergent, and unusual cases. Vets are also involved in managing populations, rounds, administration, public health, and a lot of decision-making around adoptability and euthanasia. The ratio of vets and technical staff to animals is often remarkably high.
In 2010, the ASV released the first edition of the Guidelines for Standards of Care in Animal Shelters. The ASV announced in January 2023 that it had updated those guidelines in a second edition. Dr. DeTar said there were several reasons for the guidelines to be created in 2010, including to help shelters and veterinarians understand what community and industry expectations are (and vice versa), to create a common language, to help personnel understand what's essential, to solidify the shelter's role in supporting their community and to elevate the welfare of animals in shelter care. Updates to the second edition include:
Expanded population management section with capacity-for-care calculations
Enclosure setup recommendations with helpful illustrations
Updated, simplified vaccine guidelines explicitly targeted to shelters
Shelter surgery section that includes dentistry
Expanded recommendations for behavioral assessment
New Forensics section
New Disaster Response section
Appendices with resources and practical tips
Link to sortable checklist
Over 500 references and citations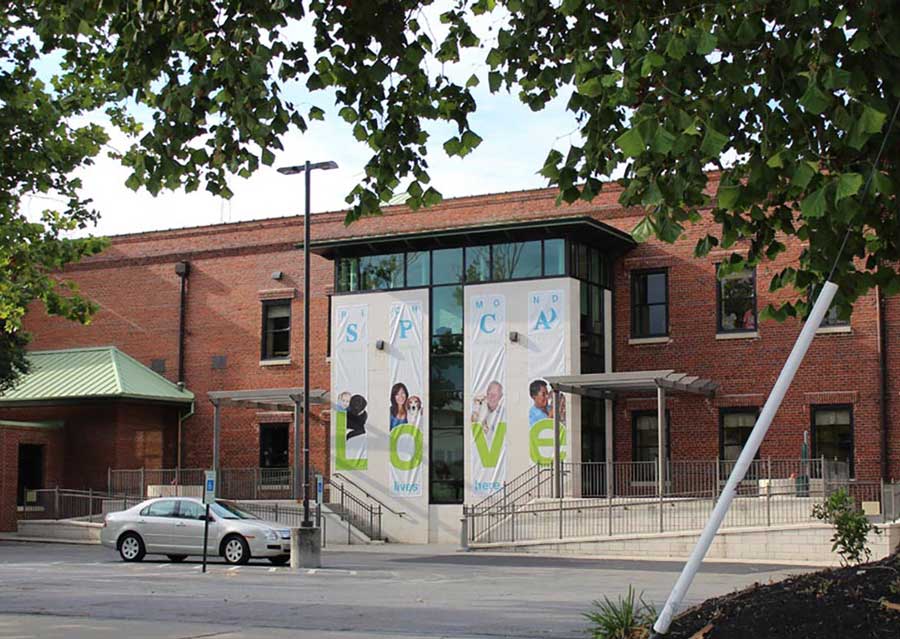 Community and industry support
One of the best parts of Dr. Kathy Engler's week is the time she gets to spend volunteering at the Leavenworth County Humane Society, providing veterinary care to pets in need. "It gives me a chance to not only give back to the community but also see what's going on in the shelters and what their challenges are," said Engler, DVM, Diplomate ABVP, and technical services veterinarian for Dechra Veterinary Products. As a non-kill shelter, the Leavenworth County Humane Society can get quite full, and they're often working with other nearby shelters to move animals around.
In fact, Dr. Engler loves the work so much that on one or two occasions, she has brought it home with her. First was a foster kitten that had been sick in the shelter with pneumonia. Dr. Engler brought him home to care for him, "and he decided he should stay at my house permanently." She is also fostering a Rottweiler that recently had a litter of puppies and then was left on the doorstep of the Humane Society. She said there have been more cases recently of pet owners dumping animals rather than trying to surrender them. "I think overall, the adoption rate has slowed down," Dr. Engler said. "Although our group has been pretty successful in getting cats and dogs out, we're still inundated with certain breeds like pit bulls."
As an organization, Dechra supports local shelters in several ways. The company has a shelter program where nonprofits get a discount on Dechra products purchased. Dechra's Giving Committee, too, allocates funds to go to local shelters. And veterinarians on staff are allowed to volunteer time on the clock with shelters providing services.
Indeed, Dr. Engler sees firsthand how important industry support is to these shelters. "I think industry support is incredibly important given the fact that they're all on somewhat of a budget, especially the smaller ones. These little shelters rely more on the little bit of local funding they get, but anything that they get from industry and support from the various groups is big. I know, because my local shelter gets quite a bit of food donated from Hills and some of the other food companies."
Local veterinarians, too, play a key role. Many veterinarians will donate their time or provide services for rescued animals at a discounted rate. One of the local veterinary clinics that has supported the Leavenworth County Humane Society over the years recently hired a new graduate. And then asked whether the animal shelter would like for the new hire to provide surgeries, such as large spays and neuters, and teeth extractions, for animals in need. The donated services help the animal shelter and also give the new veterinarian a chance to increase her skill set.
"These small shelter and rescue groups couldn't do what they do if they didn't have the support of not only the industry but the local veterinarians and practices helping to provide the services for those animals need," Dr. Engler said.
Fortunately, the industry as a whole is committed to improving the quality of care at shelters and rescues. On the provider side, Mars Petcare announced in October 2022 that it was launching its largest shelter volunteer program ever. The program – Service Humans Needed – enlists the help of more than 60,000 Mars Associates and pet advocates across the U.S. and Canada to volunteer acts of service to help shelters and pets in need.
To help alleviate some of the resource challenges facing shelters, pet advocates and pet parents are being encouraged to become a "Service Human" to support pets in their communities in multiple ways, including:
Volunteering their time at local animal shelters
Volunteering their homes by fostering and adopting
Volunteering their social platforms by sharing adoptable shelter pets on social media
"As the shelter crisis has developed in recent months, we talked with many partners across the animal welfare community about how and where we could best help," said Silja Schiller-Moumtzidis, global director of shelters and pet adoptions Mars Petcare. "Shelter teams work tirelessly to help pets in need. We are thrilled that by uniting associates across Mars in a timely volunteer program, we can offer relief when it's needed most."
The Midwest Shelter Specialist Team is tasked with cultivating successful partnerships with the rest of the industry – namely manufacturers and vendors who are setting promotions, rebates, and programs for shelters, rescues, and other nonprofit entities. "The manufacturer shelter programs in place give some pretty significant discounts for these nonprofits," Rischette said. In his three years on the team, Midwest has added multiple team members and manufacturers that want to work with Midwest because they see the opportunity and have a passion for serving shelters and rescues.
"We've definitely seen tremendous growth," Rischette said. "The company has really backed this team as well as our manufacturers. When we talk with manufacturers, they tell us they educate their reps to work with us because this is all we do. This is all we focus on. So why not partner with a group that has the passion and knowledge?"
Adoption cycles
During the pandemic, many animal shelters made headlines for a pretty encouraging reason – they were empty. There was a rise in pet adoptions across the nation to the point where many shelters reported that they had no more animals.
But now, with COVID restrictions lifted and workplaces requesting people come back into the office, there's been an influx of animals surrendered or left at shelters. For instance, according to industry reports cited by Mars PetCare, North American shelters were on pace in 2022 to have the worst rates of overpopulation and resource constraints in at least three years, with more than 250,000 dogs and cats in U.S. shelters and 80,000 across Canada who need help. According to a recent survey from Adopt a Pet, nearly 9 in 10 animal shelters and rescue organizations in the U.S. reported that resource constraints and overpopulation have remained consistent or worsened since the first half of 2022.
Shelters can go through cycles that are economically and seasonally driven. For instance, springtime typically means a lot of kittens and puppies. "So then they have to deal with that overload," Burrell said. The Midwest Shelter Specialist Team works with their accounts so they have enough flea, tick and heartworm treatments and vaccines available for each pet so they're treated, vaccinated, and adoptable. Promoting and marketing the adoptions costs money to make money to cover the costs.
California animal shelters lack access to critical veterinary care, survey finds
More than 344,000 California animal shelters lack adequate access to veterinary care staff, according to a survey recently released by the San Francisco SPCA. The survey, which focused on California's roughly 230 animal welfare organizations, found that shelters are overcrowded, with some having to resort to euthanasia for adoptable animals. Of the shelters that have budgeted positions for veterinarians and veterinary nurses, more than 50% of those positions remain vacant due to a lack of job candidates. This has left 25% of shelters unable to provide essential veterinary care, the San Francisco Examiner reported.
Photo credit: istockphoto.com/FatCamera
Photo credit: Photography by Eric Weems