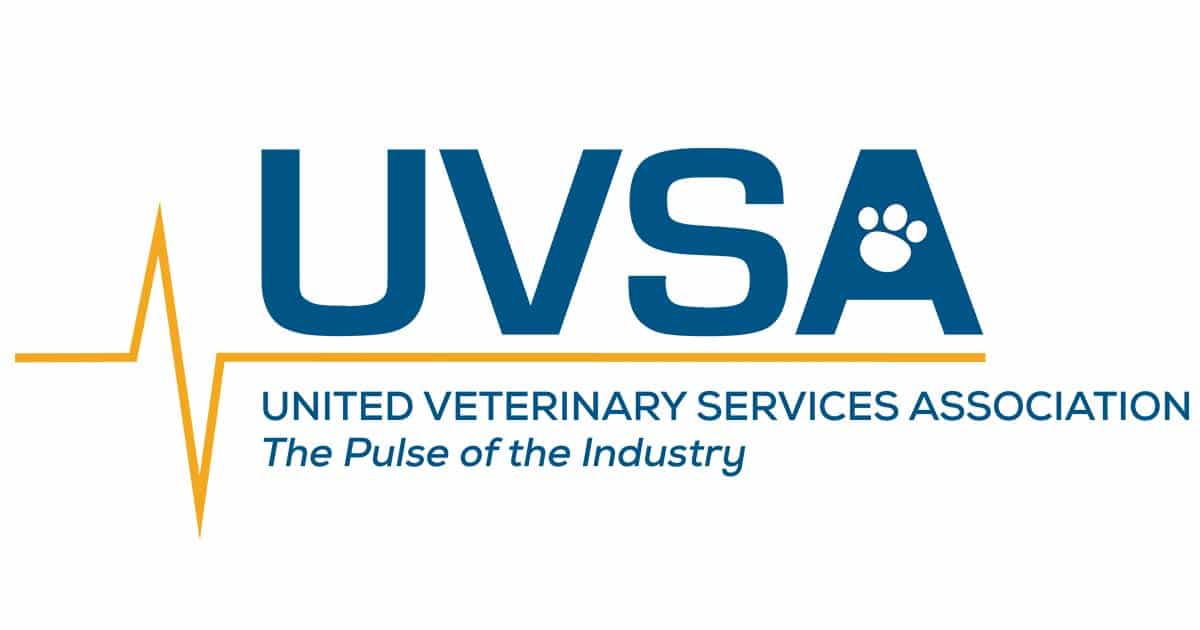 Setting the Stage for What's Next
AVDA to change name, focus, to United Veterinary Services Association.
The American Veterinary Distributors Association (AVDA) announced it is changing its name, and focus.
This past summer, AVDA members and key animal health industry stakeholders gathered together to discuss the future direction of AVDA and how it can evolve and stay relevant to its members. "Participants, including the AVDA board, agreed that it was important for the new organization to defend the veterinary channel and should maintain a focus on the veterinarian as it designed its future path for the organization," according to a release.
The participants concluded that in order to maintain a healthy, robust veterinary channel, AVDA should "become the place where manufacturers, distributors and suppliers who support the veterinarian and animal care can explore what they can do collectively to serve this channel."
A new mission for the association was defined: "As the hub for relevant information leading to innovation in the supply chain, AVDA will enhance animal care by supporting those who serve the veterinary channel."
In light of this shift in focus from a distributor-based organization to one that more fully represents those who serve the veterinary supply channel, all agreed that a new name was needed to more appropriately reflect the new direction of the association, the organization said. After much discussion, United Veterinary Services Association (UVSA) was chosen. AVDA's active distributor members have approved the name change and the association will begin filing the appropriate legal documents to change the name of the association along with its bylaws and governance structure to reflect this new direction and name.
Vet-Advantage spoke with Jackie King, executive director, about the name change, new direction, and priorities for the association in the next year.
Vet-Advantage: Can you explain the decision behind the name change from AVDA to UVSA?
Jackie King: With the amount of consolidation that has gone on – not just the distribution side but also on the manufacturers' side – we felt like the focus of the organization really needed to broaden. We always had supplier manufacturer members, but they were not considered the active members of the organization. The focus of the organization had been on providing things to help our distributor members be successful. We will still do that, but now it's going to broaden a little bit to cover companies that provide goods, services and supplies to the whole channel.
Several years ago we started allowing manufacturer members to sit on the board, because we felt that we needed to engage them more, and also because they supported the organization, including sponsorships at our annual conference. We felt we needed to engage them more at the board level. That's been successful. But as we are trying to develop governance for the organization and who should have input, we felt that there was a real gap. We needed to get everyone involved.
It has been an evolving process. We had a session in late July and the beginning of August where we had a lot of stakeholders – primarily members, but also people from AVMA and Animal Health Institute – just sit down and talk about the challenges they had and what it would look like to partner with an organization like what we're going to become, the United Veterinary Services Association, and the value we could bring to the whole channel.
Vet-Advantage: What will be the primary focus of the organization?
King: Our big mission is to be a hub for relevant information leading to innovation in the supply chain, and to enhance animal care by supporting those organizations that service the whole veterinary channel. So much of the time in our industry the focus is just on companion animal, but our members are serving all sectors in the channel, so it's food animal, equine, and companion animal. We're trying to broaden what we're able to offer. We came up with three major areas that we are going to work on:
No.1: Promotion of Supply Chain Optimization. Helping think of innovative, better, efficient ways all of our members can work together. For example, one of the things we are working on is developing a new product form, so that when a manufacturer has a new product that they want to put through the distribution channel, that it's a consistent form. It seems like a simple thing, but it can be very complex when you've got 50 manufacturers with 50 different forms, and then distributors trying to integrate that into their systems. We were actually working on this project prior to the organizational name change.
No. 2: Providing Industry Insights through research on emerging markets, customer needs, wholesaler and supply chain benchmarks and consumer expectations. We've been working with Packaged Facts Research Director David Sprinkle on studying retail and online preferences from a consumer perspective, and also preferences as far as selection of why they go to a veterinarian or when they go, some basic information about like numbers of pets, things like that. We anticipate we'll have another survey done by our annual conference in May that will look more at the voice of the veterinarian and how they communicate and talk with their clients about needs for their animals.
No. 3: Providing a voice for the industry that includes collaboration with allied industry associations related to compliance and regulatory issues of concern to the animal health supply channel. We're not the only voice, but to state who are members are and what they do, so if there is legislation on the federal or state level, that there is someone there advocating for them. It also involves pulling people together from our member companies to get input on how legislation impacts them, and provide some grassroots support for advocacy. We've always had that role, but it's going to be expanded because it's not going to just focus on distribution. We know there are other allied industry associations that provide a little bit of that role, but there's not one association covering all these parts of the supply chain. We've worked closely in the past with AVMA as well as the Animal Health Institute. We are still going to continue to work with them and join coalitions as we feel necessary to support what our members need.
Vet-Advantage: How will this impact your members – distributors, manufacturers, and suppliers?
King: From our active members' perspective, it's going to be a little bit of a shift. In order to change the name, we had to get approval from our active members, which was our distributor members. That was approved by the membership. I think they recognize that there's a need.
One of the biggest things that we have done in the past at AVDA is our annual conference. Each year we have great attendance, but everyone could see the shift that there's way more supplier manufacturer companies there than distributors. A lot of it had to do with numbers, but a lot also was the shift in the whole supply chain.
For our distributor members, there's going to be a shift in that the focus isn't just going to be on them. The supply chain optimization will definitely be a benefit to them. From a manufacturer's perspective, that should help as well.
The research on emerging markets, customer needs, consumer expectations – that's going to benefit everybody. It will be a deeper dive into what they can share with veterinarians. Our distributors see veterinarians on a very regular basis. A lot of the manufacturers do too, so giving our members insights into how they can not necessarily beat Amazon or online, but ways to improve their practices and businesses. In the long run our goal is to help all the sectors by doing some of these major initiatives.
Vet-Advantage: In the new organization, who can be a member? Who can serve on the board?
King: Anyone who is a member now can be a member. We'll have three categories of active members. Traditional distributor, traditional manufacturer, and then supplier – which could be more encompassing of anyone who provides services like software, or a publication that provides information to distributors and manufacturers.
In the past, membership was linked to having a connection with distributors. It's definitely going to broaden. Allied associations such as AVMA and NAVC could become members. WILMAH could become a member. That will give us a much broader view than we've had. In the past, non-profits could not be members. Those organizations won't be allowed to serve on the board, but they will be a part of the organization, and they can attend meetings and provide input to us at different forums we may have.
As far as who can serve on the board, all the active members will be represented. So our plan right now is to have four representatives for each of those three – four manufacturer board members, four distributors, and four supplier/service provider members. As far as leadership and governance, we're sticking with the same officer structure. We haven't determined if it's going to rotate between the different types of active members or not, but we're getting close to making those decisions.
SUPPORTING THOSE WHO SERVE THE VETERINARY CHANNEL
Vet-Advantage asked several AVDA Board members their thoughts on the organizational changes. Participating were:
• Shawn McKee, Vice President of the Companion Animal Business Unit, Elanco
• Michael Novak, Executive Director, Channel Sales & Strategy Boehringer-Ingelheim Animal Health USA Inc.
• Kevin Pohlman, President of the Patterson Animal Health business unit
Vet-Advantage: Why was it important to change the name, and focus, of AVDA to UVSA?
Shawn McKee: We're faced with a consolidating industry, where the American Veterinary Distributors Association didn't have a broad enough base to continue to exist the way it had. Change was necessary because of the changing dynamics of the industry.
Michael Novak: This rebranding more accurately reflects the mission and capabilities of UVSA related to the rapid evolution of the animal health industry, and who UVSA serves.
Kevin Pohlman: Historically, AVDA has been a distributor association with support from the animal health manufacturing community. As the market evolution of the animal health industry accelerates and intensifies, we felt a better path forward would be to build an association that collectively serves the veterinary community of customers collaboratively together with distributors, manufacturers, and service organizations. The goal is a united approach to serving veterinarians by providing solutions and services that espouse the value of the veterinarian in the animal health space.
Vet-Advantage: How will the change impact you as a member?
McKee: We've redefined who we are based on the customer that we want to serve – the veterinarian. By broadening our membership base, by not only including distributors and manufacturers, which have been the traditional members of AVDA, but also including product and service providers, it will make our value to the customer, which is the veterinarian, even greater.
Novak: Over time, I would like to see a broader base of our businesses involved in UVSA events and collaborating to more effectively, efficiently, and compliantly serving the industry.
Pohlman: It will be very positive for our organization. UVSA will become the primary source of information for the animal health veterinary community. The power of distribution, combined with the strength of manufacturers and service providers, creates an aligned approach to serving veterinarian customers in our quest to adapt and evolve positively with the market we serve. That will, in turn, allow us to participate in efforts to create positive change in the industry, and create value as a whole.
Vet-Advantage: What do you hope members will get out of the upcoming research studies?
McKee: I hope our current membership sees value in the insights that these surveys will provide on the changing industry that we're all active in. I hope the surveys also provide value to attract new membership, companies and product and service providers who may have thought of AVDA as simply a distribution network before. They didn't really understand or comprehend the value that this organization can not only bring to the veterinarian, our customer, but also bring to themselves as members throughout the year.
Novak: UVSA plans to develop information and provide education to elevate the animal health customer experience.
Pohlman: A clear understanding of the market evolution and the role we all play in that … together. It is my belief that our association's transformation will create a unified approach to serving the veterinary community more effectively in the future.